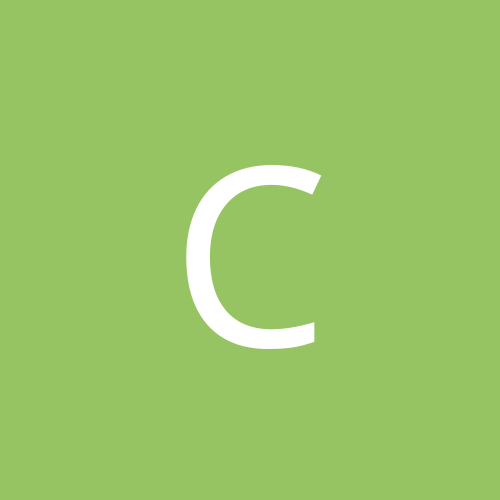 Content count

22

Joined

Last visited
clamchop replied to Hockeytown0001's topic in General

i have to say this was a great series. other then the blowout in game 4 the wings were in every minute of every game this series. Good luck next season.

clamchop replied to KrazyGangsta's topic in General

Newsflash... The HP pavilions Ice was very bad. there was an eagles concert the night before. i don't think they were diving but more slipping on bad ice.

clamchop replied to Hockeytown0001's topic in General

Not that this is an excuse but the ice was really bad. they had an eagles concert the night before so this ice did not have a chance to set for very long. I dont think there was any diving "on purpose" but of course i am biased as i am a sharks fan. Having said that, no way are the wings out of this series. I expect the wings to come roaring back in game three. good luck in the rest of the series.

hit the nail on the head. I dontundertand how the bruins could have treated him so poorly. IM sure they are kicking themselvs in the rear now. espcially after the season he had last year. thanks boston

why do you care so much about what goes on in the SJsharks.com message board if you hate it so much? Like the feeder or chumpboard is any better.

these 2 were stinking drunk and looking to fight.. or so it seemed. i cant stand that no matter whos team won.

I have to comend you wing fans. this is a class thread. Joe is one of those very rare talents that dont come along very often. I nice to hear considering AFAN on our board is a total hater of joe and everything he does. And i wish the drunk wings fans we saw as we were leaving the tank were as classy as you all posting here.

but thats why we call you the dead wings good luck tonight.. gooo sharks!!!

If the sharks can weather the storm early they could take this one. i expect the wings to come out hard and fast. Will the sharks be able to take this, will detroit be able to scrap out a win? That remains to be seen. good luck ... goooo sharks

now if he were a shark!! lol

dont make a generalization of all the users on SJShaks.com message board. just because one poster is a little opinionated doesnt mean were all like that. idiot.

im surprised that you guys didnt get at least one gaol. Sharks looked good out there... text book road win. im sure the wings will bring it next game. Good luck. Goooo sharks!!!

clamchop replied to Pucker's topic in General

between 215 to 220 on average, and those are the lighter guys

clamchop replied to Hatchet Barry's topic in General

I almost peed my self laughing so hard. The flamers arent even close to matching the sharks in physical play. you will see.

why do people keep saying that? its changed a lot since the shut down. they actually have mods that do a decent job and keep all the petty bickering between posters an dtrolls to a minimum.