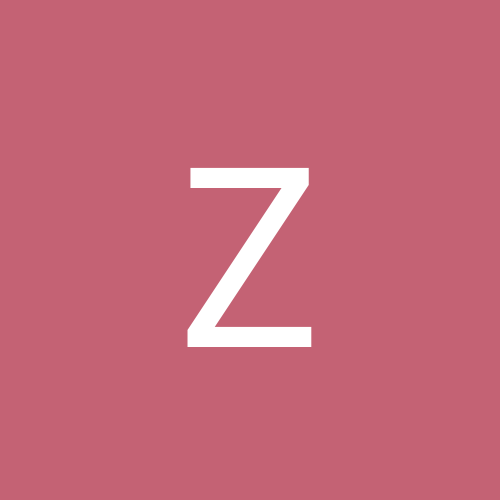 Content count

199

Joined

Last visited
Giguere is saying a lot of things that lead me to believe he wants to stay in anaheim. He said i realize i'm not the top goaltender in the game and i am willing to make a deal before testing the FA WATERS. So i tend to think Giguere gets a deal done in the Luongo mold,approximately 6 million a year for four is my guess. That would mean the ducks are out an additional two a year as they already paid him 3.9 a year. I think with the cap going up its something they can do and i expect it will be done in the coming weeks. Selanne is the only guy i suspect might be gone and that is his decision alone to make. I don't suspect the ducks can afford both so thats where the numbers crunching gets shaky.

Because he knows how lucky they were to get by the winged wheel. I don't see him retiring also and i bank on Selanne and Giguere coming back also.

You nailed it. I was ecstatic to see she is going back to complete her remaining sentence. How did you know there was around the clock coverage of her? Looks like Detroit has its own around the clock watchers.

ZAMBONI replied to a topic in General

yep and that mickey mouse clubbed slapped the winged wheel around with that flying v.

You believe,maybe,not sure. LOL Why is this significant anyway. How many people showed in Detroit on Saturday to wish the wings good luck on their championship? LOL OOPS! It was what i expected the true duck fans fanbase. I don't know what a fanbase has to do with someone being worthy of a championship. The season seat holders are 15,000 deep so that is exactly what i expected to show and it held true.

ZAMBONI replied to canadienhater's topic in General

Time for the nhl to do another diversity campaign with Willie O'ree. Reaching markets not considered prime by the nhl is the next step. The people who can afford to watch hockey live already do so,it would be nice for the nhl to buy blocks of seats for those less fortunate to attend games and drive up the interest in markets they wouldn't normally target. Its broken Mr Bettman please fix it.

ZAMBONI replied to Roberto Who?'s topic in General

Actually the Ducks kids will be arriving in So-Cal in the next few weeks,so its a year round thing for me also. Looking forward to seeing if Bobby Ryan is ready to make the jump. That must be a lot to shoulder being the second pick to Sid The Kid.

I will be the first person to congratulate the Wings team when and if that happens. I have deep respect for alot of the winged wheel both now and in the past. Storied guys like Ted Lindsay all the way down. The wings are gonna have to get over the hump against the ducks now,thats two straight playoff series the ducks have handed them an L. Looking forward to next year.

ZAMBONI replied to chelios4eva's topic in General

No i'll be here to remind you KP,The draft is coming up afterall.

Don't worry they'll be back next year to cheat your team out of another playoff series victory. The wings are the new whipping boys for the Ducks 2002/2007/2008/2009 its never gonna end.

Kira remember if you need any STANLEY CUP CHAMPION GEAR GO HERE WWW.ANAHEIMDUCKS.COM CLICK THE TEAM STORE OPTION,That and about 40 bucks will get you a solid looking hat and shirt. Yippee skippy indeed. With regards to the wings,i've got nothing but respect for the team,great organization and gave the ducks the toughest fight of all.

And your incessant whining throughout the playoffs was a real huge contributing factor to the site. Once again Matt thanks for having us/other fans on,really great site i can appreciate with overall some real great people. It was an incredible year for My ducks,i watched about 50 games in all this year and went on a ride very similar to 2002-3 but ending in an absolutely magical way. Obviously this was the best ducks team in history and looks poised to compete very hard for the next few years for the prize. With the youth movement in place in Anaheim i beg to differ with those who say they won't be back,because they are simply gonna get better. Perry/Getzlaf 22 years old,Penner 23,Beauchemin 23,Scott and Chris both signed for four more years,sammi and Travis late twenties,Andy Mac late twenties,Kunitz 25. I see some pieces that are in place and signing Giguere is their top priority and more importantly he likes playing in Anaheim. I know how hard it is for a team to repeat so i will stop short of saying that,but anyone who doesn't believe the ducks will be back,must also think Detroit isn't gonna be back. Be bitter,spit venom,have at it,i just watched the greatest Finals of my life and i'm on cloud nine. Adios Detroit!

You didn't hear about disneys plan to buy the wings? Mighty Wings Of Anaheim,hmmm not bad really.

If 11 pm isn't enough time to go over the game plan and stretch out before a 5 pm game then i guess Ottawa is just gonna have to throw in the towel. I also don't understand why the practice rink wasn't considered up to snuff,they did have ice to practice on.

ZAMBONI replied to livediehockey80's topic in General

No Alfredsson flatout denies he was shooting the puck at Niedermayer. Personally i think the media is blowing this crap out of proportion AGAIN. The players settled it and Scott hasn't said a word about it and Daniel said he wasn't shooting at him. Water under the bridge to me.