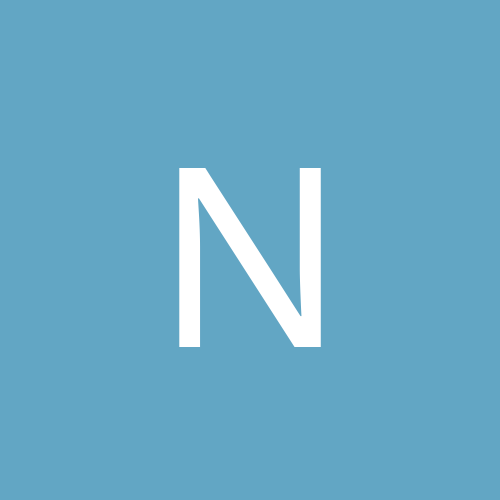 Content count

76

Joined

Last visited
About N4C3R
Rank

Top Prospect


Birthday

06/21/1973
I respectfully disagree. In fact, a change of scenery might be just what he needs. Danny Heatley seems to be doing just fine in Ottawa.

Since we're just wishing upon a star here I'll toss in my 2 guys: Olli Jokinen and Brendan Witt. Olli has speed, size, grit, can score, drops the gloves, and plays with heart and passion. Brendan Witt is pure nails. Plays hard, hits harder, and is another guy who'll drop the gloves for his team. I'd like to see both those guys signed/extended beyond this season, no rental scenario here. Who would I be willing to give up? Tough call given that both guys will require some sacrifices. Meech, Quincey, Ellis, Drake, and Sammy are the first names that come to mind. Doubt anyone would want Drake, though Meech and Quincey might be an attractive option for a team looking to improve their mobility at the blue line. Ellis plays hard, but hasn't impressed enough to earn a regular roster spot. He's dropped to 14th behind Aaron Downey. I know many folks (including Coach Babcock) are big on Sammy. I'm not saying he's a bad player, he's just rubbed me the wrong way a few too many times. It's an attitude based on principle kind of thing with me. I hate the way he shot the puck at the Ducks goalie after the whistle last year, and I hate the way he talks smack after the play but doesn't back it up. I would be hard pressed to give up Hudler or Flipper since both guys have developed well this season. Given Olli's nationality I'd likely give up Happy Hudler before giving up Flipper. Ericsson is untouchable. Howard is untouchable. In short: Olli Jokinen and Brendan Witt. Memo to Kenny: do it. Pete

N4C3R replied to ruarc''s topic in General

Agreed there. Franzen plays better at center, and Kopecky has not done enough to earn the spot over Downey.

N4C3R replied to a topic in General

From that list I would choose Johan Franzen. He was a non-factor in the loss to Ottawa. The game got physical and The Mule wilted while the other guys on that list continued to try to play hard. One name I would add to that list is Tomas Kopecky. He may have some size, but he hasn't shown the grit/willingness to use it on a consistent basis. When he does play physical he seems fragile and easy to get off his feet. After the performance against Ottawa I'd dress Downey over Franzen and Kopecky. The energy Downey brings to the lineup in my humble opinion does more for the team than watching two of our big guys like Mule and Kopper get pushed around and intimidated into playing smaller than Filppula and Hudler.

N4C3R replied to a topic in General

Richards and St. Louis have no-trade clauses in their contract. Lecavalier does not.

N4C3R replied to BeeRYCE's topic in General

In no particular order: Milan Lucic Vincent Lecavalier Scott Parker Derek Boogaard Anze Kopitar

Fair enough. Apparently Hank is psychic and has inside connections as well.

Do yourself a favor and check your facts. Mac does not expect to receive medical clearance to play until January. Whether he has anything left remains to be seen.

Mac expects to be cleared to play by January. He's looking for a way to earn himself a spot on the roster. His last two years in the NHL were abismal, but he was going through some very difficult times (bankruptcy, divorce). I've gone through some tough times myself, and I know my work suffered because of it. No reason to think he can't rebound. I'm in favor of offering him a 2-way contract and the opportunity to work his way into the lineup. It's a low cost risk with a very nice upside. If he does manage to earn his way back to the Grind Line it will be a good thing for the Wings as well as the fans. Who wouldn't love to have Downey and Mac on the roster going into the playoffs?

N4C3R replied to Wings_Fan_In_Exile's topic in General

This is very good news indeed! I'm guessing Brian Burke is happy while Ken Holland and Gary Butman are wetting their panties.

N4C3R replied to Booster313's topic in General

I'd give up any one of a number of guys on our team to land Milan Lucic (from the Boston Bruins).

N4C3R replied to BlueMonk's topic in General

From what I understand one of the reasons Downey hasn't played for us yet is because he is waiting on his work visa to go through.

N4C3R replied to Skiing - Puck's topic in General

I agree with you, I don't think Boogie's chin is as strong as his punch. Good to see Koci protecting himself better, he'll be exciting to watch this year protecting the youngsters in Chicago. I'd give Koci an edge in this one. Good showing by both guys, look forward to seeing them go again.

N4C3R replied to N4C3R's topic in General

I think this is mostly an indication of who has made the team at this point. I do not believe Babs has released the lineup for Wednesday's game at this point. I wouldn't be surprised if he dressed Downey to send a message to the Ducks and the rest of the team.