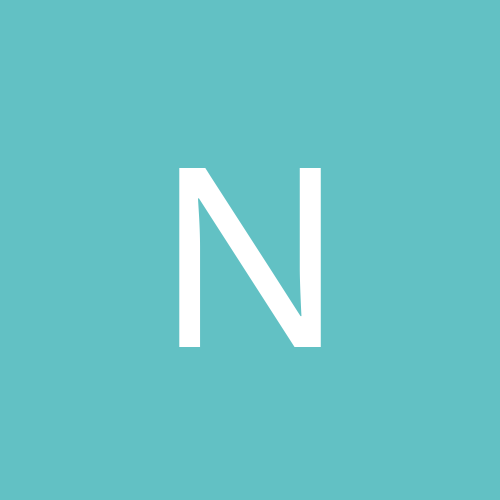 Content Count

262

Joined

Last visited
Everything posted by NC WINGS FAN
NC WINGS FAN replied to NBCnothingbutcrosby's topic in General

Watching the Philadelphia Flyers(35 yrs) or Chicago Blackhawks(49 yrs) win another Stanley Cup would for me bring back fond memories of the 1997 Redwings ending a 42 year championship drought. Watching the Montreal Canadiens win Stanley Cup number 25 would be sort of like watching the Yankees, Celtics, or Lakers win another championship.

NC WINGS FAN replied to auxlepli's topic in General

Some of this success can be attributed to the marketing of Cyndy and Ovechkin and also with the teams who are in the playoffs.

People in 2004 were saying the cap would sink the Redwings, and look how that turned out.

I look at it this way. At least it is not a bunch of Anaheim and New Jersey-like teams left in the chase. 3 of the 4 remaining teams play in markets where hockey is relevant, and 2 of those are very large US markets with huge fan bases and have not won in a long time. If anything, it is a big win for the NHL that does not involve Crosby.

I agree that the league should promote more than two players and their teams. To answer your question, it is a balancing act. The league must first establish an image to non/moderate fans. Part of their strategy has been to push two players in hopes of creating the household names they have lacked since Gretzky retired. I will agree that it would make sense to promote a few more players, but not too many more. As for expanding the league? Look no further than the New Jersey Devils. They have been, by far, one of the most successful teams over the last two decades, and they still can't get people in their home arena. Unfair as it may be, you will not see a WC match-up comprising of any small market, Canadian, or Sunbelt teams, unless they have a star the likes of Crysby or Ovechkin. It is all about viewership, and any teams in the above categories are busts in terms of US television ratings.

As much as I despise the Penguins, and I do, this actually makes perfect sense. Face it, hockey is a marginalized sport, so that leaves only a handful of teams(8-10) that can participate in this game. That is good news, b/c we will be in another before too long. How many people do you think would tune in to see Nashville and New Jersey?

NC WINGS FAN replied to Vladifan's topic in General

Remember, a lot of people were saying the same thing about the Redwings a few years ago, that they were simply racking up wins in a weak division. We, of course, all knew that to be crap, but that is what other fans were saying. As others have pointed out, look what happened in the east. I would not want to face the Flyers in the Finals after seeing what they did to Boston. With that said, of course it's possible, and not all that unlikely imho.

NC WINGS FAN replied to stevkrause's topic in General

Hockey and basketball are two very different sports. Hockey is much more of a team sport for sure. Look at the difference a Shaq or Lebron makes in a team's on court performance. You do not see that in hockey, so there is bound to be more parity in hockey, or baseball and football for that matter. One can argue that since the cap, there have been dominant teams in the NHL. The same has become the case for the NFL over the last decade. I like the ideas presented in this post for the reason that they would allow teams to keep their talented players that they drafted. It would reward good organizations rather than punish them. Despite the cap, you still have teams like Nashville and Phoenix barely staying afloat.

Another thing you must consider is that the owners would not go for it for a few reasons. On problem here would be travel costs. Another reason is television ratings. How many fans of East Coast teams do you think would stay up until 10:30 on a weeknight to watch their team play a game in the first round of the playoffs against some team on the West Coast? Imagine if you are Boston and you have to play San Jose in the first round. The travel would be daunting to say the least and who in Boston gives a rat's ass about the Sharks? I agree that the Redwings and a few other teams get screwed by the status quo

The problem I see with this set-up is that it would diminish rivalries. Most of the NHL's best rivalries come from memories of past playoff bouts. The Canadiens/Bruins, Redwings/Avalanche, Blues, Blackhawks, Oilers/Flames, etc either originated and/or were greatly intensified from meeting in the playoffs numerous times. You add more teams to the realm, and you decrease the likelihood of teams meeting in the playoffs. As a result, rivalries may suffer. Some would argue they already have diminished rivalries since the league abandoned the divisional rounds.

As a kid, I used to think the same and wonder why they ever changed their name from the Detroit Cougars. Now, I love it as it sounds classy, yet not wimpy, or like it is trying to be "tough", like XFL team. What a Redwing is is anyone's guess, so fans can use their imaginations and develop their own image of the name.

I like Canadiens. It is very classy, in my opinion. It is far better than Ducks, Avalanche, Penguins, or Wild. Those have to be some of the worst names in all of North American pro sports.

The way I see it, the salary cap really has not changed the league much in terms of parity. Prior to the salary cap, top seeded teams were ousted in the first and second rounds almost every year by teams no one thought even belonged in the post season. The 1990s and 2000s were full of Cinderella stories and one-hit wonders. Here are just a few: 1991 North Stars 1994 Sharks 1997 Oilers 1998 Capitals 2000 Sharks 2001 Kings 2002 Hurricans 2003 Mighty Ducks As organizations become better at building around the salary cap, parity will become less evident. Look at the NFL. In my opinion, that is a good thing as too much parity is boring.

NC WINGS FAN replied to stevkrause's topic in General

Could it be that the league views his crybaby antics as a plus? Often times, it seems that class acts are overlooked in sports in favor of the more vocal or controversial characters. Steve Yzerman, Joe Sakic, etc.

NC WINGS FAN replied to stevkrause's topic in General

He reminds me of Patrick Roy. I find that they choose a guy everyone hates for all the wrong reasons the "Face of the New NHL". What a joke.

NC WINGS FAN replied to tinistien's topic in General

It would be nice to see Chicago win the whole thing since they have not a Stanley Cup since 1961. It would make the rivalry that much better and could be a motivator. It would also be funny to hear Chicago fans start calling themselves "Hockeytown 2" or something stupid like that.

I don't know. With that being the case, the NHL really shot itself in the foot with that lousy call in the final seconds of game 5 of the 2007 WCF against (Lidsrom I believe?) that resulted in a tying goal and a Wings loss. My memory is a little fuzzy at the moment, but it proved to be the back breaker in the series, as Anaslime cruised through game 6 despite a late Wings comeback attempt on their way to the Finals. In the end, it left many viewers thinking "Ana who?" "the Ottawa What?" "Where is that?" It ended up being one of the least viewed SCF in history. Way to "grow the game"!!

Double post. I will agree that they seem to be aiming for quantity rather than quality, and that is, in my opinion, a detriment to the game and the league in the long run. I think what Bettman must realize is that people prefer originality to commercialism, especially in a day and age where we are constantly bombarded with redundant ads and marketing gimmicks. Sure, clever marketing schemes and changing the game drastically may get people's attention at first, but people might eventually see the NHL for what it has become, something that is unoriginal rather than unique. In doing so, they run the risk of alienating traditional fans and boring new ones into extinction, similar to what happened with NASCAR. They seem so caught up in marketing the game for what it could be rather than what it already is. How does Bettman expect anyone to respect the game when he clearly does not? That is simple psychology right there.

The problem I have with your post is the notion that the league wants the Redwings to lose. Why would they? They are one of the league's biggest draws. Do you remember the Stanley Cup Finals from the years 2003, 2004, 2006, and 2007? All of those series were made up of small market teams where at least one of the contenders was from a non traditional market such as Anaheim, Carolina, and Tampa Bay. Who did they play? They played Calgary, New Jersey, Ottawa, and Edmonton respectfully, none of whom are big draws. Those lame match-ups, combined with the lockout practically marginalized the sport. Do you remember what happened when the Redwings got back to the Finals? The ratings went way up. Now with that said, if there were any conspiracy to help certain teams win, then I am sure it would lean more towards large traditional markets such as Detroit, Chicago, New York Rangers, Boston, Philadelphia, and Toronto. Sure, they want to "grow the game", but the bottom line is television ratings and exposure.

NC WINGS FAN replied to RedStormRising's topic in General

Anyone but Pittsburgh would be great. Go Habs!! I will pull for Chicago for a few reasons. 1. They have not won in 49 years, so they are due. 2. They play in our division which would make for a more interesting division. 3. Chicago is a huge market which means more exposure for the sport and league. 4. Original Six Team If not the Blackhawks, then I will pull for the Bruins or the Flyers.

NC WINGS FAN replied to FischersChick2's topic in General

I can relate and I noticed you mentioned how a lot of Hawks fans hated the Wings b/c they were willing to spend the money to acquire free agents and keep their roster together. They did spend more than most to do it, but they did it wisely. That was a common misconception among many haters that the Wings bought championships. In doing so, the failed to recognize their ability to scout and develop young talent. That is a part of what separated the Redwings from other "big spenders" such as the Maple Leafs and Rangers in the post-lockout era. How many Hawks fans do you think would have held that against the Wings if Bill Wirtz was not such a cheapskate. I would bet not many. With that said, it is nice to see your team winning again. It is better than the Ducks!! That is for sure.

NC WINGS FAN replied to FischersChick2's topic in General

It depends on the situation, but they generally go back to being ignored. When a "bottom dweller" becomes successful for a period of time (like the Boston Bruins from the late 60s through the mid 90s), they are no longer seen that way. It is safe to say that most hockey fans are more likely to think of our team as the envy of the league as opposed to just some team that used to suck but got good in the early 1990s.

NC WINGS FAN replied to TheOctopusKid's topic in General

It is like that because the Capitals have never really done anything and they have only been around since 1974. Add to that the fact that they play in the South, in a non-traditional hockey market. Not very appealing is it? They are not like the Redwings who have been around for 84 years and won 11 Stanley Cups. Many of us are fans b/c our parents, grandparents, and even great grandparents were fans. Outside of the original six markets, you will be hard pressed to find such fans.

NC WINGS FAN replied to FischersChick2's topic in General

Personally, I think it is the other way around. People like to see consistent bottom dwellers suddenly become successful. The problem most have with the Redwings is that very few remember the days when they could not give away seats to the old Olympia or shiny new Joe. The fans who do remember those days were either too young or did not follow the Redwings as closely as they do today. With that said, it's likely not "Rags to Riches" that comes to mind when people think of the Detroit Redwings.

NC WINGS FAN replied to mwagner468's topic in General

After Sunday's game, I figured they were done. Shame on me, because I came in at the beginning of the 3rd and when I saw they were up 4-1, I thought I was hallucinating. Although they were relentless until the end, it was not until the stoppage of play in the final 16 seconds that I was finally able to convince myself that there is no way the Coyotes can come back, illogical as it sounds. To answer the question, the Redwings looked like a team on steroids last night as I had not seen them dominate a team like that in who knows how long. I would love to see them play that way all of the time, but am not sure that is possible. That game was a sprint to the finish while the NHL playoffs are more of a marathon.