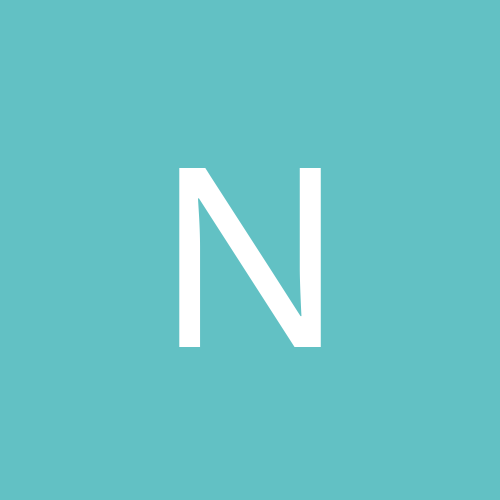 Content Count

262

Joined

Last visited
Everything posted by NC WINGS FAN
NC WINGS FAN replied to FischersChick2's topic in General

The only reason is jealousy. All of the other excuses, and trust me I have heard many, are just that. Just put yourself in the shoes of a die hard St. Louis Blues (Never won a Cup despite 19 straight playoff appearances) or Chicago Blackhawks (Have not won in 49 years) fan and you will see what I mean. Success breeds jealousy.

NC WINGS FAN replied to aflac9262's topic in General

I took his statement to mean "if we get to the WCF, then I would rather play Chicago than Vancouver". I am with him on that as I do not want them to have to go all the way back out west again. I may get clubbed over the head for saying this, but the Blackhawks are my second choice if the Redwings can't win it all. I mean 49 years!! Not even we Wings fans know what that is like as we "only" had to wait 42 years to win another Cup. lol With that said, Chicago is a great sports town, like Detroit, and therefore deserves better. If anything, it would certainly be better than having to watch yet another s***tsburgh championship or some team like Anaheim a few years back where no one cares about hockey win it all.

NC WINGS FAN replied to Drake_Marcus's topic in General

May be a little late, but the suckiness that the Penguins and Blackhawks enjoyed for so long were not by design!! One team was going bankrupt while the other had an owner who could care less about winning. This is not the NBA where you draft one or two good players and become contenders over night. This is a team sport. Speaking of which didn't the Bulls do something like this after they won their final championship in 1998? The old guard left town and they have never been the same since. In the end, going that route requires a good bit of luck in pulling out of the vicious cycle that is losing. I understand the sentiment of this post as I have felt the same after frustrating Redwings losses. This year reminds me a lot of 1999.

Look at it this way, it aint going to help the Pets. I say let them have the spot light and watch how every other team sets out to beat the crap out of them like never before!! Meanwhile, the Redwings will continue to win under the radar and the Pets will falter and never be able to live up to their mountainous expectations, like the Yankees or Cowboys!!

It just goes to show how spoiled Redwings fans have become!! The Maple Leafs have not even been there since 1967!! I am sure they would kill just to be able to see their team even get back to the finals, much less win it all.

The Redwings finally beat the Ducks and made it all the way to the finals despite their injuries, taking the series all the way to 7 games. That speaks volumes of this teams character. They have heart!! We should be proud of that, not wishing they lost in the 2nd round like a bunch of *******!!

Who would you have rather seen the Pets beat in the finals? The Redwings or the Ducks? To me that would be far worse than this have to deal with two teams we all hate and yet another disappointing post season performance by the Redwings, like 03, 04, and 06.

Are you crazy!!!? The Redwings made it to the FINALS!!! That is a big deal in and of itself and something we as fans should be proud of!! I can't believe for a second you would rather see us lose in the second round to some team of thugs. Let us put it in perspective, would you be saying that if you were a Toronto Maple Leafs fan whose team has not even been to the finals since 1967? I hate the Penguins just as much as the next guy, second only to the Ducks of course.

I have always hated the Ducks, even before they became contenders. I hate them now because of their dirty play. I hated before simply b/c of their *** sounding name, Mighty Ducks!! It is even gayer than Penguins, which is pretty ***!!

NC WINGS FAN replied to phish phan's topic in General

Thanks!! I hope your boys sweep the Bettsburgh Pets next year!! I hope the Flyers and Islanders do the same..... I don't know about the Devils..... hate the Devils!! Make it a split between them!! lol

As much as I hate s***tsburgh and Fagpuss Crosby and his boyfriend, the Commish, I still hate the Ducks way more. I really do not hate Colorado anymore, but I hate the Dicks far more than I ever hated the Avs. I hope to God that the Ducks miss the playoffs next year by becoming the leagues first perfectly imperfect team, 0-82-0 baby!!

I will go ahead and agree that I hate how the NHL is trying to emulate the NBA, the second least popular of the "Big 4". Why not aim high and look to the NFL for inspiration? Honestly, how would you rate Phoenix as a hockey city? Personally, I think they might be okay if the team did not suck so bad. I mean, look at the "hockey hotbed" that is Dallas. Though Dallas seems like a better sports city than Phoenix for some reason, so it is all up in the air.

Why would Bettman dislike Detroit? It would be like Roger Goodell hating the Packers and Bears!! The Redwings, and a handful of other teams draw viewers which means more $$ for the NHL. I could see why he would dislike New Jersey and Anaheim, but Detroit? It just seems illogical.

It will be even worse for the Penguins b/c they have become Bettman's little darlings. After the Redwings won last year, the media still sucked up to Cindy as if he won the Cup in 08. Other teams will learn from Detroit and how they shut down Bettman's "Golden Boy". With the Penguins getting all of the attention, teams will really be amped up against the Pens, more than they ever were against the Redwins.

Which means every team that plays the Penguins will step up like never before. They will have their work cut out for them next year.

And I hope it's the Philadelphia Flyers that sweep them in the first round next year!!

Nope, the 2001 Stars never made it past the second round. It was Colorado over St. Louis believe it or not. I agree that it is tough to make it 3 years in a row, but it has happened before. So why not?

It would be cool but, NO!! I do not even want to see the Penguins get close to the Cup ever again. The thought of ever having to look at Bettman and Crosby with the the oldest trophy in sports makes me sick. How sweet would it be if both Anaslime and s***tsburgh missed the playoffs next year!!

"Protecting the Stars" would only add to the problem of making the league seem biased. Some would argue that the league did just that by not suspending Malkin this year or Pronger in 2007. All the league needs to do is enforce the rules across the board from start to finish. If the offender is NHL poster boy Crosby, then so be it!!

The good news is is that the whole "Push the Crosby" marketing scheme will ultimately backfire on both the league and the Penguins organization. Do you think his teammates will become somewhat annoyed with Crosby getting all of the attention even though he did not carry his team to a victory?

The stock of the "NHL Product" went way down in my book after seeing Bettman hand Crosby the Cup. As I watched in disgust, I could not help but wonder why the league must shove this guy down everyone's throat. He is not even the best player on his team, yet he was first to hoist the cup despite being ineffective all series!! But, there he is front and center and basking in all of the glory despite many of his teammates being far more deserving. The crappy officiating and the general bias toward the Penguins and Crosby make the league a joke.

And I think that was the Wings problem. They know they are the better team and it got to their heads. They thought, " hey we are up 2-0, this will be a cake walk then " so we lost 2 but got under their skin in game 5 like we did Chicago so it is ours to win now" and became complacent and lost the series as a result.

NC WINGS FAN replied to Hockeytown0001's topic in General

You are right, I do not know what a player's best is, however, I have seen better by this team and wonder what happened tonight. A big problem with kids and sports these days are parents and coaches putting far too much pressure on them to win like they are going to be the next Wayne Gretzky or something instead of just letting them play and I commend you for that. However amateurs and professionals play the games for far different reasons. Amateurs stand to benefit by having fun and learning life lessons while pros stand to benefit by earning millions a year and have fans shell out big $ to watch them play a kids game. To amateurs, it is just a game, to professionals, it is their career. The fact is that they treated this like it was just another game in November instead of game 7 of the SCF. They had personal issues? So what!! This is the big game now handle it like professionals or don't you dare ask for 8 mil a year and expect fans to spend 100 + to watch your lazy asses play a kids game!! That said, I am happy with the Redwings season as they exceeded our expectations. It just pisses me off that they did not take this game for what it was.

I would not be too concerned as this "Ducks Style of Play" you mention is nothing new to the game. It won the Flyers a lot of games in the 70s, including two Cups, the Devils the Cup in 95 and so on. Hell, it got the Flames and Oilers past the Redwings and on to the finals a few years back. That style has earned the Wings a few victories in the post season as well. They beat the Ducks partly b/c they stepped up to them physically It is simply the nature of the beast and given the playoff successes of the last 3 years, the Wings have adapted well to it since 2006, wouldn't you say?

Well, hopefully the Ducks won't even make the damn playoffs next year!! I will keep my fingers crossed. I hate/have no respect for them and would love nothing more than to see them finish dead last next year.