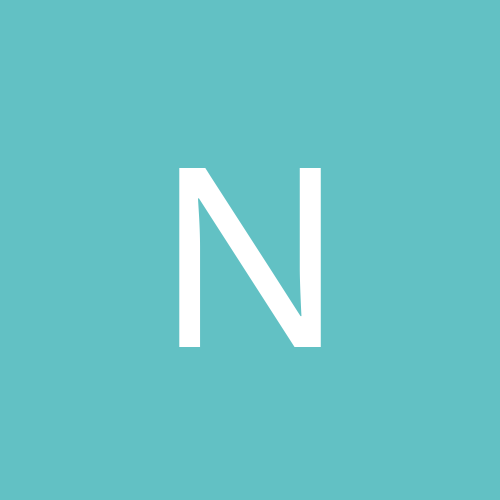 Content Count

262

Joined

Last visited
Everything posted by NC WINGS FAN
NC WINGS FAN replied to MotorCityMiracle's topic in General

I would be all for it!! I just do not know if even Detroit's climate is cold enough for it to be practical. The window of opportunity to play open air would only be realistic 2 maybe 3 months of the season. Even then, there are unusually warm days well above freezing. This idea would be better in some place like Ottawa or Edmonton in my opinion.

NC WINGS FAN replied to a topic in General

The nice thing about the WC is that it can only be played in places where people care about hockey. We won't have to worry about seeing a Phoenix Florida game anytime soon. I agree that it may be a while before they have one in Canada. Having said that, it is almost a sure thing there will be one at Fenway in Boston and one at the "New Yankee Stadium". I would not mind seeing a Bruins Canadiens game at Fenway. It seems a no-brainer to me.

The Chicago and St. Louis fans hate the Redwings more than anyone without a doubt. Having said that, I still have a hard time wishing ill upon such organizations. I don't understand why they do not feel the same. As a hockey fan, I would love more than anything to see the NHL become more mainstream, without selling out that is. In order for the league to flourish, I am a firm believer that teams in such cities as Detroit, Chicago, New York, etc. must be relevant as hockey is a niche sport. Would these chuckleheads rather the Redwings, a historic organization people actually care about, suck while we are left with a bunch of small market/ southern teams no one knows or cares about dominating? When the flagship organizations suffer, everyone suffers. It is similar to how the Yankees and Redsox are to baseball, as much as I hate to admit it. With that said, the fans of many organizations, especially division rivals, should be kissing the Redwings' arses for I am sure the Wings have made them a nice chunk of change over the years, putting butts in seats while giving them something to get ramped up about.

Never mind those waterheads!!!! That's just 42 years of frustration talking there!! When a team has sucked as much as the Blues and Blackhawks have throughout their existences, it is the idiots with "small penis syndrome" who lash out because they can't handle defeat. Unfortunately, a lot of times, it is the intelligent, classy fans who lay low.

The Blackhawks fans should love the Redwings as I am sure the Wings winning has helped motivate the Hawks to turn it around. Over the years, I am sure Rocky got tired of every game between the two teams being a Redwings home game.

I bet the Flyers and Rangers fans were rooting us on in the finals simply because the fans of those teams despise the Penguins, especially Flyers fans. The Blues and Blackhawks fans hate us the most!! It is jealousy. The Blues are like the 41 year old virgin in the room having never won a cup while the Hawks have become irrelevant in their own city.

I can't understand how any Hawks fan can say "Detroit Sucks" and be serious. The only thing that can come remotely close to a justifiable reason for saying that is the fact that the Blackhawks won their last Stanley Cup against the Redwings.........in 1961!!!!! The Wings have won more championships in 11 years than they have in 83!! Heck, the Wings have more Cup victories than the Hawks have Cup appearances, yet somehow the Wings still manage to suck.

I can agree on that. Sometimes I read their boards and what I see makes me want to see them make history and go 0-82-0!!! Sometimes it seems like every other post is on how the "Detoilet Deadwings suck and their fans are retards" kind of ignorant crap. Now that the team is finally competitive, they are probably talking more about the team and season, hopefully. At the same time, them being good makes for an interesting story rather than the Preds and Jackets. They, likes

NC WINGS FAN replied to JayUp88's topic in General

What is to complain about? This is the best matchup any hockey fan could have asked for. It is the first time one of the league's most historic rivalries will be playing the Winter Classic. It sure beats the hell out of the previous matchups that were nothing significant. Whenever the Wings face the Hawks, there is sure to be a lot of scoring and lead changes. For some reason, it has almost always been that way.

Injuries happen in every facet of the game. Goalies suffer groin injuries and sometimes even broken bones in their hands while stopping blistering slapshots from the likes of Al McCinnnis. Players like Shayne Corson and Eric Lindros suffer career ending injuries in the form of numerous concussions much much more often. The list goes on. Until tonight, I have never in my entire life heard of anyone in the NHL suffering a serious injury in a fight. Brassard dislocating his shoulder in a fight seems like a very rare and freakish occurrence to get all riled up about. Don Sanderson, I know nothing about. How and when did that happen?

Since the passing of Bill Wirtz last September, the Chicago Blackhawks have experienced an instant turnaround in the front office, and surprisingly, on the ice. It makes me wonder what would happen if Bill Wirtz were to somehow come back to life and see the way things have turned around for the better. Would he be happy with the changes or would he tell Rocky to move over because we are going back to doing things my way.

That lame duck argument that the Wings owe much of their regular season success to the fact that they play in a weak division was put to rest last year when their record against division opponents was far from stellar, yet they still managed to win the President's Trophy and the Stanley Cup. That said, it is great to finally see Chicago be respectable once again as it is not only vital to the league's success, but it also makes the division interesting again.

Worrying about a star player getting hurt in a fight and missing any games seems to me a bit of an overreaction. How often do you hear about anyone being seriously injured during a fight? I never have. So the man twisted his arm? If so, then is a weak case to keep big name players, or any for that matter, from dropping the gloves as it was, as someone stated earlier, a freak occurrence. Using this logic, the league might as well not even let them on the ice for they could twist their ankle while coming off the bench.

Fighting is part of the game. The consensus has traditionally been that the skilled fighters let their sticks to the talking and the fighters let their fists do the talking, and in most cases, that is true, though there are exceptions. Ideally, you want someone who is both a skilled player and fighter. That is part of what made Shanny and Howe such great players.

.....And alienating the real fans by pricing them out of the market is real sound business plan!!! Do you not think that a family of 4 must drop $300+ to attend one game is just a little over the top? Fans say they can't afford to attend(understandably so), so why not add more seats and lower the price? By doing this, they can also add more amenities and club seats as well. No one said anything about giving anything away, just applying some of what is used in other leagues to the NHL. I agree doubling the size of arenas is a little much, but still believe that overall capacities should definitely increase to accommodate for more cheap seats and standing room. I will end by saying this, with the way player salaries and ticket prices have gone through the roof coupled with the current state of the economy in this country, something has got to give. It's past time they stopped turning their backs on the fans.

If the Redwings must build a new arena, I say why not think outside the box and build an arena that seats 30 or even 40 thousand people? Given the economy and outrageous admission prices in general, they should provide incentives like they do for baseball/minor league baseball games such as cheap seats, "Thirsty Thursdays", etc. It would be a beautiful new facility where anyone can afford to attend and have a blast. Maybe then, they could actually outsell that overrated, never gonna win anything, sorry sack of crap that is the Lions. Who knows, it may catch on, then we would really be "Hockeytown". Speaking of which, I wonder what happened to my topic. I posted it, got 5 replies in 20 min, and then poof, it disappeared.

Have you ever even been to the Joe? I would not call it a "dump". Yeah, it may not be as nice as the one in Dallas but still... It seems to be people's answer to everything in this country, knock it down!!!!! and build a new one!!!!! It pisses me off to no end and almost makes me wish I were Canadian where they seem to have more respect for their old arenas (i.e. Mapleleaf Gardens and Montreal Forum). Here, they just call them obsolete dumps that are not luxurious enough for the little ferries who only want to be entertained by everything but the game. So they rip them to shreds without and could not give a damn!!!

NC WINGS FAN replied to Hockeytown0001's topic in General

Unfortunately for me, I do not get to see very many games, but with all of the comebacks this year, I am reminded of the Tigers in 06. Different sport I know, but the season has a very similar feel thus far.

Whatever they do, I hope they don't move to the suburbs!!!! Thank God it is highly unlikely.

I would love to see them renovate the Joe, or if they build a new one, make it look very similar to what the Olympia was inside and out. That was a beautiful building and should have never been razed. Tiger Stadium was 10 times the place Comerica ever was, just like Olympia was probably 10 times what the Joe is. The problem with the new venues is that you need binoculars just to see the field or ice. They build them out to save money and make room for all of the gayness that is the boxes and Ferris wheels.

It is because most of us care more about the game and are less concerned with all of the other bulls*** like the venue. I still say shutting down Tiger Stadium was a huge mistake. I would not be as sad to see the Wings leave the Joe but I would miss it. You can not replace history and tradition.

NC WINGS FAN replied to RedArmy's topic in General

Let's put it this way, if I saw him get into a old minivan with no rear side windows, I would be convinced!!!

NC WINGS FAN replied to RedArmy's topic in General

No offense, but are there really that many hockey fans in Kansas City? The St. Louis Blues have a pretty good following, but St. Louis has, from a cultural standpoint, more in common with the north east. Kansas City, from what I understand, is more southern and western. Hell, there is a part of me that would like to have a team right here in little ole Asheville, North Carolina, but I know it would not be sensible, so I would have to object to it. Again, I am just stating an opinion as I have been to neither Kansas City or St. Louis. I am just going by what I have read and heard here and there.

If the Wings must build a new arena, I hope they make it look like the Olympia did, kinda like what they did in Dallas. Anything but the modern toaster look!!

I think Bettman has bigger things to worry about than Edmonton's arena. I love how he likes to beat around the bush by talking about crap like this.