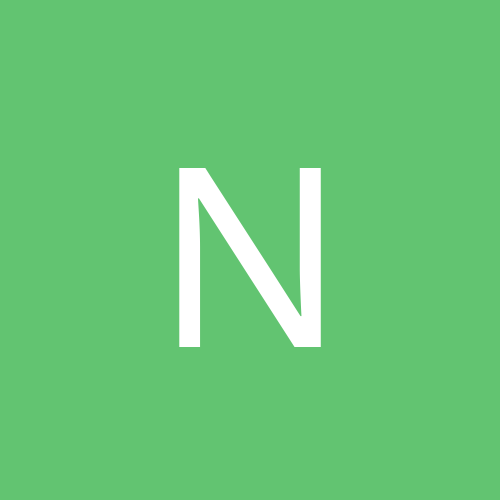 Content count

117

Joined

Last visited
nkuehnl replied to wingsownnhl43's topic in General

I would totally do this trade if Jack Johnson wasn't terrible in the NHL and didn't have parents as bad as Eric Lindros's.

nkuehnl replied to chrisdetroit's topic in General

If Pittsburgh pulls it out, Malkin should win it no question unless Crosby is the sole reason for the 2 last wins. Malkin has been incredible, even against Detroit. Not to say Detroit wouldn't have won last year, but man that series would have been different if 2009 Malkin was playing. That said, I'm confident in Detroit's chances and I'm buying into the Zetterberg media hype right now. He's been impressive versus Crosby and 24 points in 21 games is fantastic, even if he has 4-5 empty net points or whatever. If Detroit wins, I think the decision will come down to which one of Osgood or Zetterberg plays the best clinching game. edit: oh and there's absolutely zero chance of Malkin or Crosby winning the Conn Smythe if the Penguins don't come back.

nkuehnl replied to thegreat66's topic in General

Fleury. I think we'd do pretty well if we had an open net to shoot at. Real answer: Crosby. Crosby is a better all-around player than Malkin. If there was no Crosby, Zetterberg could focus on shutting Malkin down and Pittsburgh would have no offense whatsoever.

nkuehnl replied to Headmanthepuck!'s topic in General

Lebda's been better than people are giving him credit for and the difference between him and Lilja is marginal. That said, even though I've been arguing that Lebda should stay in the line-up for the past 3 series (if Lilja were healthy), I would replace Lebda with Lilja in a heartbeat for Pittsburgh. The Pens have been scoring by crashing the net, something that Lilja would prevent more often than Lebda.

nkuehnl replied to b.shanafan14's topic in General

The Conn Smythe ought really go to a player from the winning team. As well as Giguere played, I really can't justify giving him that trophy over Brodeur, who was equally impressive and ultimately won the duel between the two. The hype factor skewed that win towards Giguere. The criteria should be MVP of the team that wins. Otherwise, I could just as easily say that Ovechkin should be a contender for being the best player on his team, by and far. Crosby and Malkin can put up a ridiculous amount of points, but if they can't turn that into a Cup winning performance, then I don't think they're ready to win the Conn Smythe. I would feel the same way if we were talking about an inverse situation with Osgood or any other player on our team.

nkuehnl replied to kemosabi's topic in General

Send Kopecky to the Boogard School of Fighting and that would work. Downey is never going to see significant playing time with this club. Dude sucks at hockey.

I've always liked both of them for what they are: 3rd line/3rd pairing players. Reasonable people discovered that, when given more minutes than they deserve, Samuelsson and Lilja have significant negative attributes in their games (terrible shot/shoots too much, and poor puckhandler/slow skater). As this was repeated, everyone else jumped on the badnwagon and took those criticisms to hyperbolic levels. Now as the trend reverses, and the original critics tried telling people that both players have some redeemable values, everyone thinks those two players are somehow key contributors to this team when they're not. Essentially, we're back to stage one where there are a few critics and everyone else is exaggerating about a couple of marginal players. I'm not going to get into another argument because the last one went beyond the pale in terms of stupidity. Anyone watching Lilja's game knows where his faults are and knows that Chicago has been capitalizing on the same issues in other series. Regardless of this, Lebda has been good and there's no reason to replace him.

If Detroit starts taking a lot of penalties for some odd reason, then I could justify Lilja being put into the line-up. His 5 on 5 play can be Hal Gill-levels of atrocious, though, and he would be exposed against a fast team like Chicago. On top of that, Lebda has played well and I really don't see a reason to replace him at this moment. Glad to see Lilja is getting better, though. Concussions suck.

nkuehnl replied to Antilles328's topic in General

Yeah, I feel the same way. Osgood was awesome in Game 7 and good in all of the other games. He gave us a chance every night but there were some iffy goals, too. Ozzie's in my top 3, but Franzen was probably the MVP because of his ability to put us on the scoreboard so many times when it looked like Detroit wasn't going to score anything. Zetterberg rounds out the top 3 because he was ridiculous at both ends of the ice.

Hoping the Hawks get destroyed is not equivalent to failing at basic reading comprehension and acting like an ass towards other teams. I hope we win every game 35-0, but Chicago still deserves respect for getting to the third round considering the misery that franchise has suffered through in the last 10 (48, really) years. And, like I said before, the quote in the OP is not saying Detroit's defense is below average; it's saying that our puck control and offensive abilities are so good that our defense can be below average and Detroit could still win. I don't know how some of you guys do it, but man is it baffling to see someone suffering a superiority complex and an inferiority complex simultaneously.

The quote in the OP is not saying Detroit has below average defense. It's saying that Detroit's offensive pressure and puck control allows Detroit to get away with poor defensive play from time to time. Furthermore, Chicago has every right to be happy with just making the Conference Finals and it has nothing to do with Detroit being amazing. Chicago hasn't been in the playoffs for years and nobody gave their team a chance to go very deep with such a young roster. Regardless of the series outcome, the Blackhawks are going through a learning experience and guys like Toews, Kane, and Versteeg are going to emerge as better players next year because of it.

nkuehnl replied to Zeke's topic in General

Filppula is a hard worker and I don't know if anyone could argue otherwise. He's fair game for criticism when it comes to offensive production, however, because he has had a plethora of scoring opportunities and hasn't capitalized on any of them. The same applies to Datsyuk. He's been playing well, but 0 goals is not an acceptable statistic. That said, Filppula's offensive talent is mediocre, so I suppose it's a bit more acceptable that he isn't producing beyond his means.

nkuehnl replied to a topic in General

Definitely getting a kick out of the people complaining about the one non-Detroit thread in a sea of terrible Detroit related threads. Pittsburgh has some definite problems that could blow up on them at any point. -Malkin disappears for stretches at a time -Staal is nowhere near worth 4 million dollars and if he doesn't improve his offensive play, he's an overpriced Draper playing on the 3rd line -Pittsburgh has thus far found two guys -- Hossa and Kunitz -- that play well on the wing for Malkin or Crosby; Fedotenko, Guerin, Sykora, and Satan is like a who's who of players that once had upside and now masquerade as 1st liners despite producing very little offense -Fleury's play ranges from world class to just decent to downright terrible and there's really no rhyme or reason to it -Pittsburgh's defense suuuuuuucks. Gonchar won't be playing much longer and none of their other guys are capable of stepping up to fill that void. Gill is atrocious and guys like Letang, Orpik, and Scuderi aren't consistent enough to be anything more than 2nd pairing defensemen. Crosby's been ridiculous this year and he deserves all of the credit he's been receiving (hell, he could put up 35+ points in the postseason; that's insane). However, that team will never win unless the supporting players step it up and I really don't think they have the personnel to continue to make the Conference finals.

Ah yes, the famous novel by Datsyuk-evsky.

nkuehnl replied to GMRwings1983's topic in General

Lebda was also more useful than Lilja last year, save for when Stuart was out. As I've pointed out, Lilja took some terrible penalties last year as well. The dude is a 6th defenseman at best, just like Lebda, but Lebda is at least useful in conjunction with the rest of the roster. Here, let me come out of my coma and into your "consciousness." SIX FOOT THREE AND HE LOSES FIGHTS? GIVE THAT MAN MORE ICE TIME.