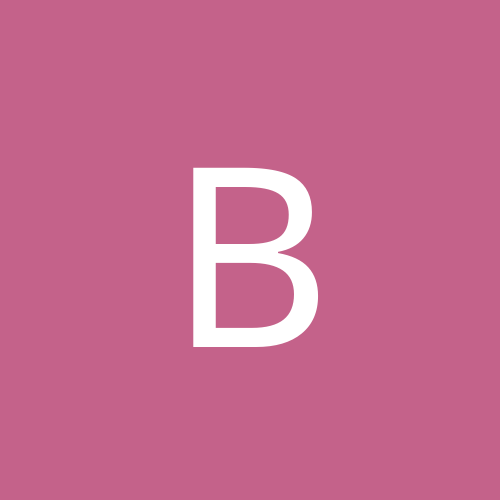 Content count

171

Joined

Last visited
Nev

reacted to a post in a topic:

Red Wings don't belong in the same rink as the Hawks?

BlackhawksFan replied to MidMichSteve's topic in General

Hasn't it been only one game? Someone is putting the cart before the horse. Get back to me if the Hawks are up 3-0, then maybe this guy isn't full of s***. Don't blame the Hawks' media and fans for sounding whiny. There was little profile for the team, so a majority of the media/players following the team now have little history. Why not pick up the 'dead horse' of Detroit sucks? It sells better than actually deconstructing the changing of these teams in the past couple of years. Detroit is now a team in transition, the Hawks are the jauggernaut. The Blackhawks have a strong, balanced team. Their top-6 D may be the best in the league. Detroit has Kronwall and a much of very young, inexperienced players - or plain old nobodies. Smith? DeKeyser? Kindl? Quincey? This isn't the fearful Lidstrom/Kronwall/Rafalski of old. Same with Wings' forward lines. Young. In transition. But instead, we get this drivel. Sassone at the Daily Herald, and the guys at Committed Indian are usually decent souces for actual analysis of hockey. Ignore the Trib and Sun-Times. Cheers y'all. The Hawks dominated Game 1. The Wings get decide if it happens again on Saturday - it is a game I'm looking forward to.

BlackhawksFan replied to RedStormRising's topic in General

This man has certainly made his decision:

dobbles

reacted to a post in a topic:

Why do other NHL teams' fans hate the Wings?

Zeowingsfan

reacted to a post in a topic:

Why do other NHL teams' fans hate the Wings?

Uncle Danny

reacted to a post in a topic:

Why do other NHL teams' fans hate the Wings?

Lovin Jiri Fischer

reacted to a post in a topic:

Why do other NHL teams' fans hate the Wings?

crotty99

reacted to a post in a topic:

Why do other NHL teams' fans hate the Wings?

BlackhawksFan replied to FischersChick2's topic in General

I was perusing hockey message boards for various reactions to the Habs-Caps game, and stumbled across this thread. I guess I'll chime in. For Blackhawks fans, the pre-cap Wings seemed to "buy" their way to the Cup. Hull, Robitaille, Hasek... Even though "only" one Cup came out of that spending spree, it certainly drew the ire of Hawks fans, as well as many other fans around the league. There's no salary cap anymore, so that has let up a bit. However, the fact the Red Wings are still competitive, even with many great players leaving, is amazing. Despite the fact that the team has some of the best players in the world (Lidstrom has fallen off just a bit, but he's still top 5, and Datsyuk, in my opinion, is not only the second best forward in the game, he's also underrated), the team still chugs along. And all of that, to me, stems from the fact the organization is classy from the top down. The management and scouting team are the best in all of professional sports, and there's a tradition of excellence and pedigree that makes players want to come to the team, and take pay cuts to do so. The Wings always seem so disciplined, always ready to take it to another level. There isn't really any douchebag on the team to hate either. (EDIT: Wait a minute, what the hell am I talking about? Todd Bertuzzi. Tomas Holmstrom doesn't seem like he's a bad person. I probably should hate him, but he fills his niche so well.) So where does the hate come from? The Red Wings don't even have to try anymore to be good, it comes so naturally. The organization is better than any other team's. And, well, that kind of pisses a lot of people the f*** off. Probably, as a few people alluded to, because of jealousy. For me, the feeling isn't so much hate as it is respect. Lots and lots of respect. I can't hate management for overspending, because the salary cap won't allow that anymore. I can't really hate any of the players either. All I can do is just shake me head that the Red Wings have somehow done it again. Which does elicit a few "f***in' Red Wings" under my breath. If you want to ask why other NHL team's fans hate the Canucks, that'd be a much easier topic.

BlackhawksFan replied to Miller Brew's topic in General

The topic of this thread is that Blackhawks fans trash talk the Red Wings, even if they're not playing them. And for the last eight pages, Red Wings fans have been complaining about the Blackhawks' fanbase, even though they don't play the Blackhawks at any point in the near past or future. That seems kind of hypocritical, don't you think? (For the record, I think "Detroit Sucks" is a dumb chant, but to complain for eight pages about it just sinks down to the same level.)

BlackhawksFan replied to CenterIce's topic in General

All this talk, and nothing's even been announced yet! Even if KTK are signed, the work is not yet done. There's still this whole "salary cap" thing to take care of, but getting these three signed does take care of most of the work - everyone knows the numbers the Hawks have to work with. All this discussion is moot until the deals are actually finalized and terms are announced.

BlackhawksFan replied to I Red Wings I's topic in General

For a second there, I was trying to figure out why a player checking somebody on his own team warranted a "f*** yes", but then I realized "Oh wait...Kopecky is a Hawk..." Well, that was a fun game. The teams seemed to spar pretty evenly for most of the game, but there was a 5, 10 minute window in the second that did the Hawks in. Detroit is still the better team, but the Hawks have come a long way, no? So Osgood had a very good game, but no other Wing really stuck out to me. I did notice Williams turn the puck over a couple of times, though. You know who's been really on fire lately? Nik Hjalmarsson. Oh man, he has been absolutely great lately. I thought he was the Hawks' best D-man tonight. If he survives Blackhawks "CAP ARMAGEDDON!!!!!!1111!!!!!"™ than I expect Wings fans to be cursing his name for years. See you in December.

Hell, I don't think anybody knows who does what in the Hawks' front office anymore, including the parties involved.

BlackhawksFan replied to Manoir's topic in General

If he's signed in MoTown, and the Detroit behemoth can instill some work ethic into, they just might one excellent project salvaged from mediocrity. (See: Cleary, Daniel)

This is an EXCELLENT move. But leave it to the Hawks to do it at the worst possible time. Irrespective of who's wearing the GM cap, the Hawks still have this niggling cap thing to figure out. Sooner, rather than later.

And, even if this is all taken care of, Tampa Bay has already shown what happens when your salary structure is too top-heavy. All we can do is wait and see.

Keeping KTK can be done, but I don't think Tallon has the fortitude or financial aptitude to do it. I even made a little spreadsheet: Sendspace It's certainly possible, and this of course makes the Blackhawks a little forward-heavy and goaltending-weak, but it's just a possible scenario.

BlackhawksFan replied to Snazzy's topic in General

You may go do that. I am going to go curse the hockey gods for the management team in place in Chicago.

BlackhawksFan replied to Detroit # 1 Fan's topic in General

Remember everybody - the GM that is supposed to have the mental and accounting fortitude to sign KTK to long-term deals, thus ensuring the future of the Chicago Blackhawks, doesn't know how USPS works. I'm frightened.

BlackhawksFan replied to stevkrause's topic in General

You're going to trust Dale Tallon? Don't hold your breath. The Hawks brass are morons until further notice: when the KTK thing is sorted out.

BlackhawksFan replied to wings1110's topic in General

Deal. I'm not quite sure what the panic is about...The Hawks' Offense maybe, just maybe, could be better than the Wings', but I don't think you could convince anyone that the Hawks have a better D corps or goaltending.