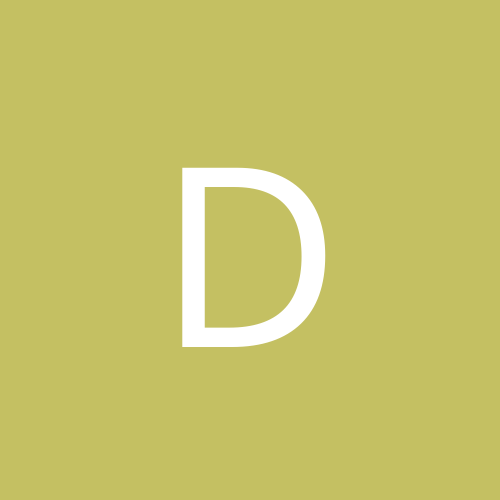 Content Count

79

Joined

Last visited
I know he isn't on the team anymore but 82 The number of times during his career Kopecky will be out with injuries.

55-Number of times other teams will claim Kronwall left his feet during a check.

13 Number of minutes Dats will be in the penlaty box. If you'll notice 13 being an odd number Dats will have to get 1 5 minute penalty during the season.

Decoy Jones posted a topic in General

This is nothing more than being bored and having nothing to discuss in the off season. Come up with someway a Redwing player and number are related. For example: 40- The nuumber of goals Zetterberg will score this season. 96- the number of times any player can cross-check Homer before a penalty is called. And go... Mod feel free to move to a Water Cooler in need be.

Decoy Jones replied to wings1110's topic in General

I had heard on the radio it's too late to apologize...it's too late

Decoy Jones replied to 40#1Fan's topic in General

I laughed so hard at that I almost peed myself.

I've played in a league for the past 3 seasons. The 1st season there were 8 players. The 2nd season added 2 more and then 2nd more for the 3rd season. All in all I like the 2nd season the best. 8 players allowed for too many quality players to be picked up at anytime during the season. 12 players was just too many because the talent pool was too thin. I haven't won or even been close to winning any season so take that into consideration. I may just totally suck thereby making my thoughts null and void.

Decoy Jones replied to kolo's topic in General

Now with this development, I can't help be grossed out by the Osgood cluck.

Decoy Jones replied to Wingsfan72's topic in General

Do you even know what "a top 3 defensemen means"?

Decoy Jones replied to NGKEIB's topic in General

Hedman may be good and play well with Ohland, but I'd play Jon Ericcson over him.

Decoy Jones replied to gcom007's topic in General

I didn't read the whole thread so maybe this has already been asked. When figuring those stas that put the Wings at 28th place, did you also take into account the loss of the players from the other teams? By points we lost our 3rd,7th,10, and 13th players. When doing the math did it take those same point producers out of every other team? If so that sucks for us, if not it's comparing a roster of 12 forwards against a roster of 8 forwards. Again, sorry if this question was already asked. Side note: With Sammy and Kopecky gone, I expect Dats and Z both to have at least 206 points by the olympic break!

Decoy Jones replied to hockey23's topic in General

I wasn't aware this was going to be a surprise. Scotty went to Chicago to help his son. I think there was a thread on this a year ago. Scotty goes to Chicago and figures out a way to force Tallon out and get his son the GM. Not to say his son won't do a fine job. It just seems like some are acting like no one saw this coming.

Decoy Jones replied to Redwingsfan18's topic in General

Probert, Lapointe, Williams, Lang, Hossa, Kopecky. Does Chicago just look at our roster and try to take anyone? By tomorrow morning Sammy will have signed and Hudler will have an offer sheet.