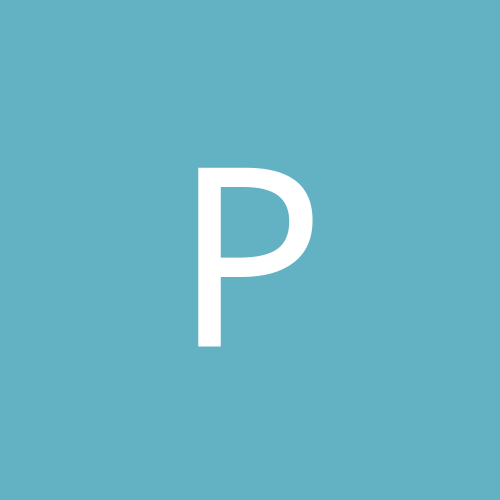 Content count

19

Joined

Last visited
pghkid replied to esteef's topic in General

+1...this is actually true because i have heard that the golies can actually see the puck better when everythng is white. dont know how MUCH truth there is to that but it seems logical at least.

pghkid replied to JayUp88's topic in General

that commercial is sick! gets me even more pumped for saturday!

pghkid replied to cupcrazy's topic in General

you should leave....seriously for the rest of you, dont be discouraged by what a few pens fans post. shoot, i just read a 5 page thread on how the pens franchise "deserves no credit" and how Lemieux is a quitter and should have kept playing through cancer! comon, dont let a few boneheads piss you off. most of the community is pretty sensible. not to many people are saying "pens in 4 or 5" like this place

1. i dont know how YOU did research when you dont even know how to spell his name! maybe there is some other player named lemux who quit playing and we are talking about 2 different people. 2. LEMIEUX couldnt barely walk at one point, let alone skate. he was soon after diagnosed w/ hodgkins disease which is a form of cancer. this is the reason he retired from hockey. 3. this thread is bringing out some of the most unintelligent wings fans on this board. it seriously needs to die because its riddled w/ stupid comments.

i can take a joke. some of the photoshop stuff you guys have done is actually really funny. but clemente died shortly after winning the world series while trying to bring supplies to a disater stricken 3rd world country. and theres nothing funny about cancer...

i wouldnt get franzen since you may not see him again till next year. my $.02

"hodgkins disease and dying in plane crash.... not cool

you should get this one JK!

pghkid replied to timothy1997's topic in General

half the country doesnt even get vs. so most people couldnt watch games 1 & 2 from their homes if they wanted. bettman has his head in his ass.

haha...you guys are funny! these are actually making me laugh! "pens training camp" is good to!

this is by far the most uneducated thing i have seen on this forum. every sport in america does it the exact same way w/ the exception of the lottery, which actually makes it more fair. the pens made the playoffs for 12 straight years from 89 to 01, and won 2 cups in that span. they lost alot of great players to last minute trades and bankruptcy issues after 01. jagr, lang, straka, kovolev, etc... and it took them only 4 years to rebuild the team back to playoff contention. and only 1 year to go from a first round playoff stomping to the finals. you have no idea what your talking about. im sorry, i am not on here to pick fights but you are embarrasing your friends and those on this message board that actually know something about hockey.

haha...thats not fair to these guys. nobody is as bad as the flyers fans. they been pretty good so far.

crosby missed 32 regular season games. we still won the hardest division in hockey. pens against the west 8-1-1 this year

i never said laraque plays 60 minutes, but the combined ice time of the 4 mentioned (permitting roberts is healthy) is well over 60 minutes. the pens are a team that can play many styles of hockey, including physical. the thing i am worried about more than your defence, more than your goal tending, more than your first line, is the wings experience. they been here before and no matter how good the pens are, you cant buy scf experience. i think this is going to ba a great series. btw...is anyone else pissed off that vs. gets the first 2 games of the scf? half the nation doesnt even get vs.! if they want to make hockey more popular, they have a perfect chance this year w/ these 2 teams in the finals. but half the nation couldnt watch it even if they wanted too!

this is a very educated post, i think you underestimate our defence though. you forgot... physical toughness: this is close, but pens take it...can you imagine getting pounded for 60 minutes by laraque, gill, ruutu, and if roberts gets healthy, forget about it. laraque and gill alone add up to 13 feet and 500 pounds of physical punishment.