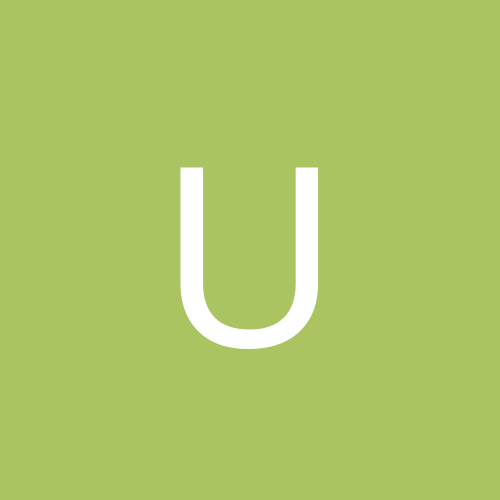 Content count

46

Joined

Last visited
Urgi replied to Systemfel's topic in General

We should pick Klingberg with our pick, franzen junior.

Urgi replied to Urgi's topic in General

gaaaaah babcock press im rly sad now.. cu sleep

Urgi replied to Snazzy's topic in General

Agreed, he does some nice things but seriously we cant afford those inaccurate passes on our pp :/

Not as bad as i expected, and i dont know why..

Urgi replied to ComradeWasabi's topic in General

Congrats, cant refuse it, did we hear anything like this when we won last year? from the pens fans that is.

Urgi replied to Snazzy's topic in General

He does, but i wouldnt complain if fleury won it because he won g7 for them.

Urgi replied to mru22's topic in General

Kronwall is a winner, he will score atleast 1, and if i recall correctly he has never lost a final in his entire career.

Urgi replied to PashaFan's topic in General

He is better than average, but it reminds me of Malkin last year, things arent working for him and it seems that he tries alittle to hard with the puck, and i would like to add that imo he is doing a good job without the puck. But then again if you got topsalary you should have HIGH expectations so i understand that people are frustrated, and i guess he is too.

Urgi replied to talex's topic in General

If Z keeps playing like this the last game (or 2) he should win it, Ozzie havent been "amazing" this SCF, dont get me wrong he has done what he is supposed to but not more.

Urgi replied to Urgi's topic in General

I wouldnt mind if they said like "lets go out in the third and hit everything" but when they are talking about injuring players on purpose its just...lol -"Kill Hossa. Win or lose, make it so he can't walk, can't breathe, can't live. Little piece of crap."

I surfed around at letsgopens and found some nice comments there.. "I'd love to see Datsyuk get lit up and him have to leave the game. He annoys the heck out of me." "Well an instigator is the only way we're gonna get these pansies to fight." "Could just kill someone now when this game is lost, please just do it." I love it, if you find more funny comments leave them here please, laughing my ass off. found some more, will keep adding when they pop up.. -"Geez Max, if you're gonna slash him, don't half-arse it" -"First worthwhile penalty to take...whack Datsyuk's bad foot."