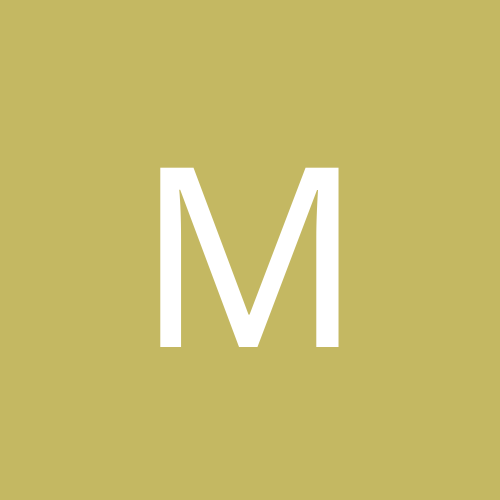 Content count

52

Joined

Last visited
sjr2012

reacted to a post in a topic:

WCQF Game 7 GDT - Red Wings 3 @ Ducks 2 - (DET wins series, 4-3)

mru22 replied to FlashyG's topic in General

Great game! When was the last time Detroit has knocked off a #2 and #1 seed in the same playoffs ? Win or lose the next round should be a barn burner The wings will need Howard like they have never needed him before!!

mru22 replied to Hockeytown0001's topic in General

I'm an Arizona Native but have never cared about the Coyotes or many of the arizona team. What Smith is doing is amazing. The few times I have watched the Coyotes over the years, they seem to lack team speed and even against Chicago they had problems clearing the puck and were outshot. The difference was the guy in the net hands down. They have a great coach too that not many people talk about. He has really helped the Coyotes organization even more than most realize. Weener Gretzky single handidly destroyed this Franchise and Tippet has helped rebuild it. I'll always be a wings fan first and foremost bur for the rest of playoffs I'm hoping the team where I live wins. I'd like to see them beat the Flyers in the Finals! It would be cool seeing them beat their former goalie.

mru22 replied to Hockeytown0001's topic in General

We all know now why the Pens fans call Fluery "Flower". What a pansy. I think if Dats would have been 100% in the 09 finals rather than not playing until game five, s***tsburgh would never have touched the Cup.

And we thought Howard gave up soft goals at times ... Fluery is way worse

mru22 replied to BamaWing's topic in General

Nothing this year, one of my philosophies is don't f**k with Team Chemistry when things are working even if your best players are not producing near expectations. I'd rather have a terrible Hank with another Stanly Cup than another Ovi with zero cups

Who's NukeLong and Jihvad

LOL!! I dont live in Michigan so I don't know that station but that's funny s***!

When the Russians took an early bow in the Olympics I knew something wasn't right with the season

No cry babies. This has been arguably one of the best sports franchises over the last two decades, definitely the best in Hockey. They will be back if not next game then next year. We are spoiled with an awesome franchise Either way good job boys this year espeically with the injuries and goalie changes.

Thanks, I hope you guys Kick CHicago's ass. Specifically Marian Chokesa

Depends on if the Wings win more faceoffs. They were Awesome in the Phoenix series. This series much different.

Agreed, they aren't getting any time to rest and the team has looked a litte slow even in the Phoenix series. Win or Lose overall I'm pleased with the effort they gave this season given the injuries and no way will I bash any of the players at this point not even the goalie.

The wings don't seem to be winning as many face offs in this series as the previous plus there is a reason why the Sharks are the #1 seed. Time to Sink or Swim Howard.

mru22 replied to CenterIce's topic in General

I live here in Phoenix and let me say the support for the team is not good. And Gretzky only has his job because of his hall of fame status. There are many people that at this point would rather have them leave and get a team from scratch. When Coyotes first came here, the fans tried to support them but over the years they have been horrible and they keep the same lame coach. Sorry but Wayne has to go. And for the record phoenix is full of fair weather fans. Most people are not from here and they just go with what is popular and whos winning. Its very reflective of the music scene which is nothing but crappy corporate rock. The baseball team is horrible too. It was built for one year and that was 8 years ago, and ever since it has been losing money. My $.02.

In my opinion I think the road to the finals in the last two years have been great stories for sports. Last year the wings winning after pulling their goalie and going to the bench for a "wash up" named 'wasgood" and then to have the pens pull their coach this year and run the table by winning two game 7's on the road including one in our house. Quite impressive I don't care what anyone says. So how about this for next year. Pitt and Detroit meet a third time both having won games 7's on the road (Detroit beating the ducks) Then Marian Hossa wins the Conn Smythe by scoring the winning goal in OT of game 7 in Hockey Town and Osgood/Lidstrom retiring off into the Sunset . Better for guys to go out of Top Third time will the charm for Marian!! I think people deserve a second chance and so let him try prove himself one more time. I know I'm dreaming but I think for the average person who barely watches hockey that it might be enjoyable. I had people who never watch hockey actually tune in last year and the non "Versus" games this year just for those two teams. I definitely helps the popularity especially with so many superstars. GO WINGS!!