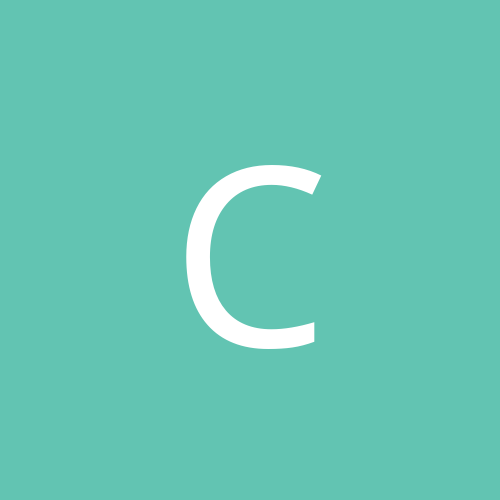 Content count

746

Joined

Last visited
About Chunkylover
Rank

2nd Line Scorer


Birthday

06/17/1981
My mistake, man. I was responding to the notion that some have that he is lazy and sucks. I don't think so, and I know many also do not. Your summary makes sense in the immediate sense. I wasn't intending to accuse him of sitting out because of emotional or mental issues. I was addressing his streakiness that some consider laziness. I should have been more specific.

Didn't he play through a subdural hematoma while simultaneously tearing through the Avalanche in 2008? Yes, that was a while ago, but maybe he does play through injury when it is A. not diagnosed, or B. not threatening to his quality of life after hockey. 2008 was before all the NFL and NHL concussion-related suicides. Maybe he doesn't want to end up like some. Can anyone blame him for that?

It does nothing of the sort. Anxiety is an emotion. I didn't say he had "mental health issues" because I thought it would be somewhat equivocal. There is nothing gross, simplistic, remarkable, or narrow about my comment. I think I understand in some way what he described in the early interview, and it could be something that still affects him. Some people think their observation is infallible and they make statements that are disrespectful. I'm calling for compassion as it is possible there is more to the issue than they see.

http://blog.mlive.com/snapshots/2009/11/aftonbladet_red_wings_forward.html Relevant Quote: "I've always been shy and the first season here, I was almost afraid to score. Then I knew I would be interviewed afterward. It was almost as if I shot at the post instead, but only almost. But it was never so, I went and chased the goal if we led the game. I don't now, either."

I think he has emotional issues. Wasn't it mentioned a few years ago that he was struggling with depression? I've had a job that required a lot of travel and I struggled with those issues too. Give the guy some slack. Fedorov had personal issues too. I remember Bowman snatching a heckler's sign that criticized Fedorov's contract dispute during one of the '90's playoff runs. He didn't want him to lose his confidence. Think of your own performance at work. Do you always perform at the highest level? Especially when you are down about something? No one has any evidence to suspect him of malfeasance.

Chunkylover replied to Tim.D's topic in General

It could be a good thing. As mentioned Jurco hasn't contributed on the score sheet, and Bert might keep Z a little safer. Nobody respects Jurco, but the might be wary of Bertuzzi. We'll see. Since the game hasn't been played yet it's too early to say if it's a bad move, but something has to be done. Doesn't Bertuzzi play well with Franzen or Zetterberg? I seem to recall him playing well with Z, though that might not have been recent.

Chunkylover replied to hankzet40's topic in General

I think this proves Holland did try something to improve the defense. I'm glad Feaster declined. Perhaps Nyquist and Tatar weren't considered that special by scouts? Glad it worked out for the Wings. We like our team and our management.

Chunkylover replied to wings87's topic in General

I'm not quite clear on the rule, but isn't there some distance from the boards that determines whether it's boarding or not? I guess he hit him from the side, but I thought there was something in the rule that said if it was a certain gap between the player and the boards it was boarding. I thought the Tootoo hit a couple years ago against the Dallas Larson would have fallen under this rule too. Does it actually exist? If so could that explain things? Either way, I don't know why players can't fight if they don't like a hit. I wouldn't like getting hit like that. If the players don't like it, and they are the ones playing, shouldn't they be the ones to determine whether they think it is acceptable (regardless of the legality of it)?

Chunkylover replied to Hockeytown0001's topic in General

This probably explains the trade for Legwand anyway.

55fan

reacted to a post in a topic:

Franzen Placed on IR

Chunkylover replied to BadgerBob's topic in General

I think his rush to get back on the ice should improve certain peoples' view of his work ethic. He knew Zetterberg was going to miss and tried his best to step up. He played well, but was obviously still not healthy. That's what we want out of him though, right? Sacrifice? I hope he gets healthy.

Chunkylover replied to frankgrimes's topic in General

Wow, he is mad. It's like somewhat lit a stick of dynomite in his jockstrap.

matthewdanna

reacted to a post in a topic:

Nyquist taking things in stride, with class

Chunkylover replied to matthewdanna's topic in General

... Which is more than can be said of his fans.

Chunkylover replied to Dabura's topic in General

hillbillywingsfan

reacted to a post in a topic:

Bettman getting a raise (again) 8 - 8,3 million in 2012 - 2013

Chunkylover replied to frankgrimes's topic in General

Maybe a hockey guy would do a bad job in their mind? They do choose to pay him that ~$270K per franchise, after all. Maybe the owners know better? The players (via the competition commitee) and former players (Shanahan/Campbell) are responsible for most of the negative changes most people complain about. Bettman isn't God; his powers are limited.