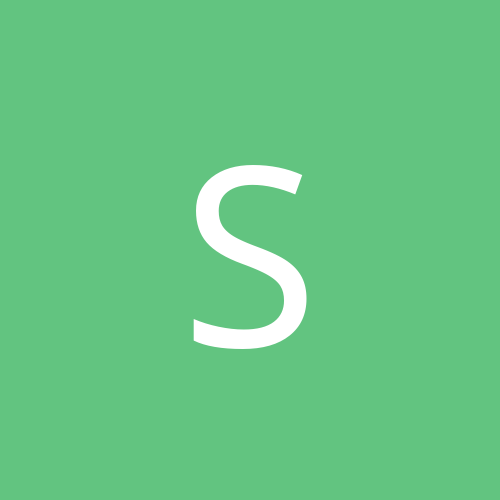 Content count

44

Joined

Last visited
About Stolsanov
Rank

Bantam AA 2004 Wisconsin State Champions and MVP

They just showed Datsyuk taing the pre-game skate.. hopefully he plays.

Only thing I see on tsn is that there is speculation that he won't play since practiced for so long. I don't see anything else unless im not lookin in the right spot.

Stolsanov replied to a topic in General

I said the exact same thing to my dad about that penalty.

Stolsanov replied to Heaton's topic in General

Hossa did not hook him, he lifted the stick of the Pens player... if that is a "hook" then I guess Datsyuk would be in the box quite a bit because he does that all the time.

Stolsanov replied to lfd250's topic in General

During the 2nd intermission Mike Milbury told Pierre to get a towel to wipe his tears away because he was complaining that play when Hossa lifted the one guys stick and eventually led to Filpulla's goal. I had a good laugh.

Stolsanov replied to HockeyCrazy3033's topic in General

I play NHL 09 like its a religion when i get a chance. I play on xbox and my gamertag is Arauge1981 if any of you are up to some friendly matches. I won't curve shot unless you do it.

I love how Fluery looks back at the guy behind him like it was his fault he fell on his face.. and the two kids who laugh at him when he falls is priceless.

Stolsanov replied to wmubronco420's topic in General

I'm really hoping Hossa brings his game up even more than he has these past 2 games. Ripping Pittsburgh a new one, and their fans I Would love to see him rip another backhander from the top of the circles right past Fluery. Heres for a healthy return of Datsyuk and Lidstrom.

Stolsanov replied to redwings4life's topic in General

I can agree with this entirely. The things he has done for Detroit alone is amazing

Stolsanov replied to Wings_Rule_1010's topic in General

While I have never met a famour hockey player I did meet Jens Pulvers from PRIDE/UFC/WEC. He was so cool and easy going. We sat there and talked for like 30mins before my friends fights.. he was nice and introduced me to his wife and kids. It was like two weeks before his 2nd fight with Uriahj Faber, If i do meet a hockey player I really hope they're as cool as Jens was. That's pretty cool of Cleary though. I never would figure him to be a jerk to people. It's just the way he carries himself on the ice that makes him look nice I guess (if that makes sense). I am glad he was kind enough to sign your 2nd skate, that's sweet.

Stolsanov replied to Hockeytown0001's topic in General

One play stands out to me more than anything in this game. Kopecky Skating a foot in-front of Ericsson when he was carrying the puck through the neutral zone and causing Ericsson to turn the puck over and then resulting to Wards goal. I honestly think Osgood made quite a few good saves throughout the game. The first goal he could have stopped but where was the defense? They let that dude skate right past Them. The 2nd was a just a big crowd and he couldn't see the puck. The 3rd was a turnover from Stuart i believe, and a perfectly placed one timer for the guy at the side of the net. Not a whole lot of goalies will stop a perfect setup one timer and when there's no one even close to guarding him. Well the 4th he simply should have had.. but got roasted. But i honestly think Babcock needs to quit messing with lines. We all know ZDH is the best line. Filpulla Hossa and Franzen should be their 2nd line.

Stolsanov replied to commadore183's topic in General

So i just watched the Blackhawks Vs Canucks brawl.. and Ben Eager body slammed Bieska I think it was. How retarded do you have to be to do this? The NHL isn't the UFC. It's because of stupid moves like this, that makes GM's and others want to have fighting disappear. Sorry, I don't have link but its up on youtube.