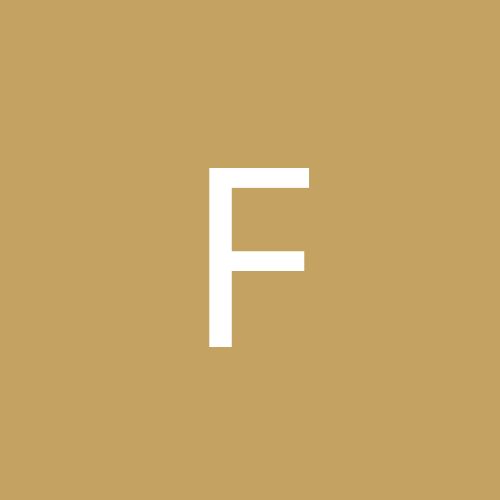 Content Count

32

Joined

Last visited
Fifey replied to HockeytownRules19's topic in General

Two-way contract just means that a player gets paid less in the AHL. If they are waiver eligible, like Landon is, they still have to clear waivers to be sent to the AHL.

Fifey

reacted to a post in a topic:

Brendan Smith watch thread

Fifey

reacted to a post in a topic:

Jonathan Ericsson Watch Thread

Fifey

reacted to a post in a topic:

WCQF Game 3 GDT: Red Wings 4 at Coyotes 2

Fifey

reacted to a post in a topic:

Jeremy Roenick

Fifey

reacted to a post in a topic:

Toews: Most undeserving Conn Smyth winner in history?

Fifey

reacted to a post in a topic:

Winter Classic set for 2011

Fifey replied to HockeytownRules19's topic in General

Why does everyone seem to ALWAYS forget that Cleary has a no trade clause and a few more years on his contract? Draper also has another year. So "not bringing them back" would entail trades. Cleary simply cannot be traded. Period. End of discussion. Not even a fantasy, 1000 to 1 odds chance. And if Ken Holland traded 4 time Stanley Cup Champion and long time Wing Kris Draper in the last year of his contract, well, he and the Red Wings organization wouldn't be the group everyone here claims to be a fan of. I know you said "dream", but it's annoying how repetitive you people are about things that just can't happen. And your lines ignore real life too... no way Z and Pasha are on a line together, and there's no way Bert stays on the 3s with as high as Babs and Kenny are on him.

Fifey

reacted to a post in a topic:

Percentage of starts next year for Howard and Osgood

Fifey

reacted to a post in a topic:

No suspension for Hossa

umredwing11

reacted to a post in a topic:

WCQF Game 5 GDT: Red Wings 4 at Coyotes 1

Fifey replied to Hockeytown0001's topic in General

And we all know that if it were Homer that did that, the goal would be called back and he'd be given 2 minutes in the box...

Fifey replied to a topic in General

1. San Jose 2. Chicago 3. Vancouver 4. Phoenix 5. Detroit 6. Los Angeles 7. Nashville 8. Colorado East: 1. Washington 2. New Jersey 3. Buffalo 4. Pittsburgh 5. Ottawa 6. Boston 7. Philadelphia 8. Montreal WEST: I say Colorado over San Jose in 7 (Jumbo and Nabby are already on the golf course), Nashville over Chicago in 7 (Chicago's only chance is to get early leads. If they play defensive, low scoring games, Rinne will OWN Niemi...or Huet if Q is foolish enough to start him), Vancouver over LA in 5 (LA is still a year away from a deep playoff run), and Detroit over Phoenix in 6 (Yotes goaltending will steal them a couple games, but they don't have the experience or depth to beat a Detroit team that's finally healthy). Vancouver over Colorado and Detroit over Nashville in the second round. Detroit over Vancouver in the Conference Finals. EAST: I say Washington over Montreal in 4 (Won't be pretty or close), New Jersey over Philadelphia in 5 (Goaltending will be the factor, plain and simple), Buffalo over Boston in 5 (Ryan Miller's going to do well this spring), and Ottawa over Pittsburgh in 7 (Hey, I can hope, right? Ottawa is underrated and s***tsburgh might underestimate Brian Elliot who's been great, while Fleury has been average at best lately.) Washington over Ottawa and Buffalo over New Jersey in the second round. Buffalo over Washington in the Conference Finals. Detroit over Buffalo in 7 for the Cup.

I was considering the streak, as well as the situation with the Hawks goaltending and defense. Mathematically, yes, only 7%, but I'd double that considering how good this team is gelling right now, as well as Huet/Niemi/Campbell/etc.

The Wings can get the 2nd or 3rd seed if Chicago only gets 3 points in their last 6 games (the last of which is against us) and we win out (which, given the schedule and way the team has been playing, isn't that hard to imagine) and Vancouver stumbles a little bit more. It's a long shot, but the Wings still have about a 15% chance of clinching the division with a regulation win on the last day of the season. Which I would LOVE since it would completely destroy the Hawks' morale.

Fifey replied to aflac9262's topic in General

If we win all our games before that, and Chicago gets less than 6 points in their remaining games, that game on the last day of the season will be for the Division Championship. Now, I realize that Chicago's melt down hasn't been THAT bad, but give that they just lost 8-3 to the BLUE JACKETS, it's possible for them to only pick up 5 points in their next 9 games. If we win out, we'll have 105 points. 5 points for the Hawks would give them 104. If we won that last game, we'd take the division. How crushing would THAT be for them? Be the div leader for the whole season and then lose it on the last day? It's still possible.

zettsyukwall415

reacted to a post in a topic:

Ovie ejected

I'm so sick of hearing this faulty logic. Just because the league f***ed up and didn't suspend Cooke (and their logic there was faulty too) doesn't mean that something like this should be let go without a suspension since it wasn't "as bad". Every fan of hockey should be pissed about the Cooke non-suspension, but that's no reason to say that bad plays later should get the same outcome out of some sense of fairness. The league said no suspension for Cooke because there was no suspension on the Richards hit earlier this season, which is faulty logic since the non-suspension on Richards was a bad call to begin with. Admit that the prior call was bulls*** and start making the right call moving forward.

Even if this wasn't a dirty hit, it's EXACTLY the play that Micky talks about when he says players need to let up and know that they don't have to make the play. Like the Mike Greer almost-hit on Rafalski last night. Ovechkin is a HORRIBLE judge of when he needs to let up and NOT make a hit out of common courtesy to his fellow players.

Straw man. Just because that game was even worse doesn't make it ok to not eject a player for punching another player in the back of the head. Although, thank you for providing another example of biased refs illustrating why neutral country refs should be used in the olympics.

no major penalties? What about when Perry started throwing punches at the end of the first? Hits to the head are pretty much a no-no, especially when the guy getting hit is facing the other way and doesn't see it coming. Missed calls are a part of hockey and will be until we have robot refs some time in the future, but blatent things like that from hockey players that have reputations for douchey moves like that should NOT be allowed in an Olympic gold medal game. Call it sour grapes all you want, but to say that Canada didn't get the better end of the officiating is ignoring a lot. And let's remember that Dan Boyle didn't get a suspension for his very illegal slew footing that could have seriously injured Alex Semin a few games ago. I'm not going to say the US would have won if the refs had been from a neutral country or if these refs had just made better calls, but the missed calls did not even out, and that had an effect on the game at some level.

I especially loved it when they let Corey Fairy get away with a hit to the back of the head. NOT ejecting him was a great decision. And not calling penalties when Canadian players dragged Jamie Langenbrunner down from behind was a great way to just let the teams play. Also, having different amounts of time the goalies had to have the puck before they got a whistle really evened things up, given Miller's far superior tournament. But yeah, I think having 3/4 of your officiating crew on the ice be from one of the two countries playing led to a wonderfully fair game.

Nah, you read it right, but what I was saying is that it would take a miracle for Canada to make it to the gold medal game, since they've got Sweden next, and Sweden can actually play D, unlike this Russian team. I'm not saying it's impossible, but before everyone goes saying there's going to be a US/Canada rematch, remember that Sweden has something to say about that first.

Doesn't this assume that Canada can beat Sweden? Because I think the only way Canada is playing the US again is in the Bronze Game.