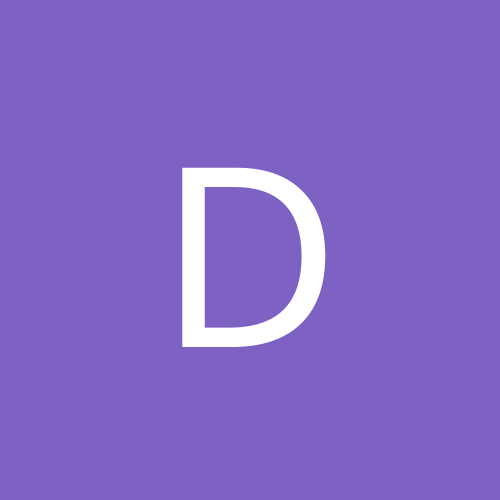 Content count

18

Joined

Last visited
Dave Anderson posted a topic in General

A thought for all of those hoping Holland will trade for a #1 defenceman: Going over Ken Holland's moves, I noticed that he has only traded two regular roster players (i.e. players that have played at least 82 games for the Red Wings) since 2002. He traded Jamie Rivers in 2006 and Shawn Matthias in 2007. Not exactly blockbusters. He has not traded a regular player in almost six years. 1. Why do you think he has chosen this strategy? 2. Do you think the strategy will change now that Lidstrom is retired? Ref: List of all of Ken Holland's moves.

He could be the next Rafalski or the next Lebda, depending on how he develops. I think he will get a shot at the NHL in 3-4 years.

Dave Anderson replied to VM1138's topic in General

Larsson definitly didn't realize his comments would make it all the way to Detroit. Even well spoken Swedish hockey players like Alfredsson tend to express themselves quite differently in Swedish media compared to North American. As for his play, he leads the SEL in save percentage and has easily been the best goalie in the league. There's no reason to think he isn't ready for the NHL. There's been nothing about it in Swedish media so far though.

Backstrom would play D obviously, with Green and Ovy as wingers.

GWG today by Jarnkrok. He now shares the lead in the SEL goal scoring race after 8 games.

Two goals today, one of them shorthanded. His current stat line: 7-4-2-6. Leads his team in goals and points. Considering he had 10 points in total last season he is off to a very good start.

Dave Anderson replied to up2here's topic in General

As great as Yzerman was, he is not even in the top five players to play for the Red Wings. Here's the all-time ranking from the History of Hockey board: http://hfboards.com/showthread.php?t=669817 1. Gordie Howe 2. Doug Harvey 3. Dominik Hasek 4. Nicklas Lidstrom 5. Red Kelly 6. Terry Sawchuk 7. Ted Lindsay 8. Steve Yzerman

Dave Anderson replied to Konnan511's topic in General

Nice video. More in this article: http://hockey.expressen.se/elitserien/1.1939167/hv-71-s-juniorstjarna-almqvist-matchhjalte "He's got everything. It doesn't matter if 110 kg of muscles is coming against him. He understands the situation perfectly clear," said HV coach Jan Karlsson. "

Dave Anderson replied to MissyLKS8's topic in General

Here's a tip from a Swede: Think Donald Brashear. The stress is on the second syllable, not the first.

Dave Anderson replied to Octopus's Garden's topic in General

Could turn out a GREAT signing. Morrison and Knuble played together during the lock-out. In my opinion the Knuble-Morrison-Huselius line was the most dominant line to EVER play in the SEL. If they get some of that spark together again, the Caps are looking to be a very serious cup contender this year.

http://www.mlive.com/redwings/

Chelios and Meech are warming up.

Dave Anderson posted a topic in General

Lidström is out with lower body injury!

Dave Anderson replied to Dave Anderson's topic in General

While Osgood might not be the worst goalie in the league once the playoffs start, can anyone realistically hope that he will be one of the best? If not, why would we settle for anything less than that?