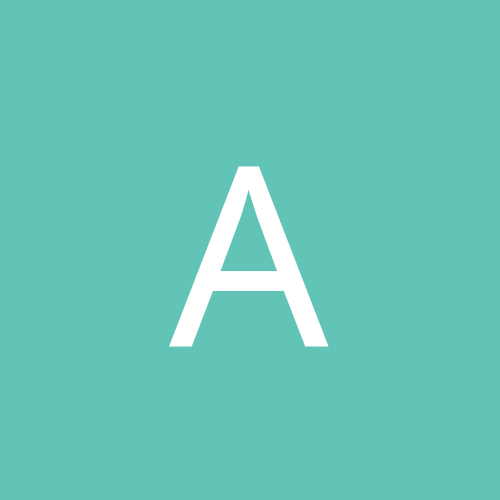 Content count

123

Joined

Last visited
Has nothing to do with playing agaisnt the wings at the joe... oh, wait...

AD2044 replied to Bump's topic in General

all this means to me is that we are playing in the palace next year

happy b-day and good luck with getting the puck

doors open 1 hour before the game trust me i am a season ticket holder. last year it was an hour and a half before but they changed it till one hour before game time this year.

be there when the doors open at 6:30. They usually come on the ice around 40 minutes before puck drop give or take. I say get there when the doors open because the first 10 000 fans get red wings hockey cards tonight. Have fun tonight and go wings

No you people don't because if you did stupid threads like these would stop popping up everyday. Steve Krause help me fight the good fight lol

We have NO F'N CAP ROOM!!!!! We are trying to dump salary to get under the cap. You guys keep starting your threads thinking that Holland will trade Fils or Stu but he won't. Which is why he is a NHL GM and you people thankfully are not.

AD2044 replied to Mors's topic in General

best part was when the bear blew up spartina U

AD2044 replied to StevieY'sguy's topic in General

Gold for Canada the rest doesn't matter.

AD2044 replied to Rufio's topic in General

The trade is not possible becasue we need to shed more then 200K in salary to get under the cap. You would need to find a player who makes a million or under for any trade to be worth while. Making a trade like that would solve nothing. You would still have to trade of cut lebda, meech and may if you made that deal and if my math is correct you still would be over the cap so who do you get rid of then maltby? Miller? Eaves? It makes no sense not trying to be a ****** but numbers are everything in this cap world and these numbers simply don't add up.

AD2044 replied to stevkrause's topic in General

I think you are onto something Steve. My spin on it is to trade who we can out of that list for a young stay at home defencemen who has AHL eligibility left. That way he could play in grand rapids not costing us any cap space and be insurance in case of an injuy. The best case scenaro imo.

only problem with your scenario is that you have to get rid of 1.9 million dollars worth of salary so maltby or leino has to go in any scenario in order to make the numbers work

2009-10 Salary Cap Calculator 2009-10 Detroit Red Wings PLAYER CAP HIT FORWARDS Pavel Datsyuk - $6,700,000 Henrik Zetterberg - $6,083,333 Johan Franzen - $3,954,545 Valtteri Filppula - $3,000,000 Daniel Cleary - $2,800,000 Tomas Holmstrom - $2,250,000 Kris Draper - $1,583,333 Jason Williams $1,500,000 Todd Bertuzzi - $1,500,000 Kirk Maltby - $883,000 Ville Leino - $800,000 Darren Helm - $599,000 Drew Miller - $525,000 Brad May - $500,000 Patrick Eaves - $500,000 DEFENSEMEN* Nicklas Lidstrom - $7,450,000 Brian Rafalski - $6,000,000 Brad Stuart - $3,750,000 Niklas Kronwall - $3,000,000 Andreas Lilja - $1,250,000 Jonathan Ericsson - $900,000 Brett Lebda - $650,000 Derek Meech - $483,000 GOALTENDERS Chris Osgood - $1,416,666 Jimmy Howard - $716,666 TOTALS ROSTER SIZE 25 SALARY CAP $56,800,000 PAYROLL $58,794,543 BONUSES $0 CAP SPACE $-1,994,543 Here is a list with everyone healthy via cap geek. Basically have to trade or cut three of the following guys to get under the cap: Meech - .483 Lebda - .650 Miller - .525 Leino - .800 May - .500 Maltby - .883 For all you arm chair GM's here are the numbers go crazy.

AD2044 replied to Konnan511's topic in General

canadian dollar almost par helps a lot.