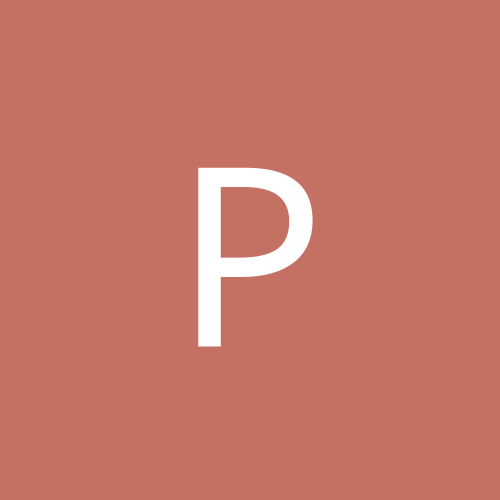 Content count

24

Joined

Last visited
I dont make it out to be a vicious rivalry, just a fun one. Its kinda hard to get up for a team like Columbus, or Nashville. There is no history there. The Ducks and Wings have met in the playoffs 5 times (we got two, you got three). When you meet a team in the post season, a rivalry will naturally form. The level of that rivalry will depend on who the players are. We did indeed take some shots this offseason, with losing Pronger and Beauchimen. But on the flip side, we should have two pretty dominant scoring lines, after picking up Kovu. After the first D line, we will be suspect. We have, for the most part, no more chacking line, and I dont know enough about Sbisa to comment on. All I know is that the Flyers fans were not happy about losing him. Lupol had 50 points last year, so we should get some productivity from him. I think its going to be a fun season and I cannot wait for it to start.

See thats what I am talking about! Feel the hate. If a team doesnt get up for the Wings, then they have no concept of hockey history. Before I really started watching hockey and respecting the athleticism of the players, even I knew that the Wings commanded respect. The rivalry between the Ducks and the guppies is pretty much non-existant. You cant carry on a convo with their fans with them wanting to try and kick someones ass. Now for Detroit, say what you will, over the last few seasons, there hasnt (IMO) been a team that has plyed you as tough as the Ducks have. At least this decade. I still feel that the series between our two clubs took alot out of your team for the remainder of the playoffs. On a side note, where was Holmstrom...

NNOOOO! You guys are killing me. I will have to show up to the Joe wearing a wife beater (w/Ducks logo), a speedo (3 sizes too small) and sandles with socks. I will walk around the arena drinking wine coolers and spitting on people. that should make you dislike the ducks...

I know, but you guys still hate Gettzy and Perry right? Add the fact that on another thread here they want Ericsson to be the designated enforcer, you still have MaCarty on the payroll...it could happen.

parrosisgod replied to TheDetroitRedWings's topic in General

I would go play in Russia if she was waiting for me...

parrosisgod posted a topic in General

Sat Nov 14, 2009 Ducks Red Wings 4:00 PM This is the day where my beloved Ducks get some retribution for the playoffs. Mark your calenders. Lets get this rivalry started! Parrosisgod Anaheim Ducks----> Stanley Cup Champs

parrosisgod replied to PotbellyJoe's topic in General

I dont think malkin should have gotten the conn. it should have went to osgood. I think if osgood wasnt playing goal, you guys would have been hard pressed to get past anaheim and then chicago. osgood was smokin the entire playoffs. Onmly real good thing today? Kunitz got his second ring. I think the penguins have a couple of former ducks. Even the coach was a duck....hopefully when we play you guys next season, you will remember that there were a few ducks on the other team....Great season though. Ducks Win the Cup!

parrosisgod replied to GMRwings1983's topic in General

Dont forget, you can have a sweep but those 4 games could be physically and emotionally draining. Nice comment on Pavel

parrosisgod replied to GMRwings1983's topic in General

Yea, where is Dr. Who when you need him. You guys are in for another tough series...Even if it is a sweep, its gonna be tough.

parrosisgod replied to GMRwings1983's topic in General

Hey Hey! Dont mock the 'stache. He had career highs in assists and goals (5) this year. And his penalty minutes went down as well (slightly). He is on his way to being 'skills' type player.

parrosisgod replied to GMRwings1983's topic in General

sO HOW LONG NOW HAS IT BEEN SINCE HOLMSTROM AND PAVEL SCORED A GOAL/ wHAT, 2, maybe 3 years (I jest) but thats what it seems like. At least your role players are coming up big. If I had to choose a MVP for your team right now, it would be between Osgood, Frazen, or Cleary (in that order). GO DUCKS!! Ducks NOT in 7

Whats funny are the only three teams that I like to watch are the Ducks, Wings and Avs. Which is kinda cool cuz when these teams play, i enjoy it regardless...

I was telling a friend of mine that whomever won this series was going to win the cup. My comment still stands. Even more so now.

Now that I would pay to see...

parrosisgod replied to a topic in General

The majority of our fans on our board know the game and know that the refs made the right call: goal allowed.