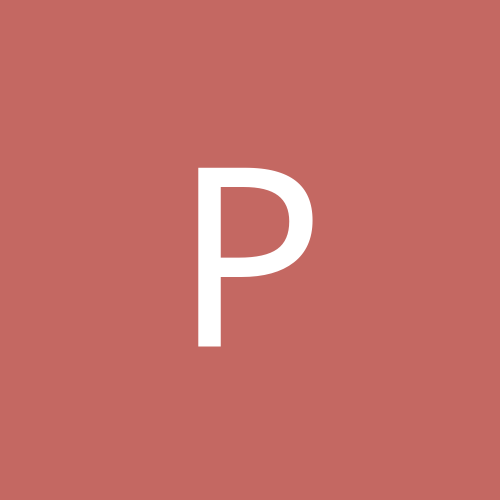 Content count

35

Joined

Last visited
psmitty replied to Snazzy's topic in General

Penguins don't live in igloos, Eskimos do. I like the craps white jersey and the habs alternate white jersey. The Ottawa 67's of the OHL have a nice shirt. http://images.google.com/images?q=ottawa%2067%27s%20jersey The Calgary Hitman and Moose Jaw Warriors have cool logo's and uni's.

psmitty replied to Coolio Mendez's topic in General

I am more interested in who is going to make the team, I don't give a s*** who the captain is, it's not like the veteran guys are going to stop leading just because their isn't a C on their shoulder.

psmitty replied to DZ13's topic in General

can they keep the puck out of their net?

psmitty replied to CenterIce's topic in General

I would argue that incompetent commissioners should not try to expand a game played on ice into a place surrounded by sand. Selling hockey in the desert is not unlike selling bikini's and air conditioners to an Eskimo, meaning it is a tough sell. A proven CEO (ei, one whose company has not declared bankruptcy and begged for government scraps) with an idea to relocate them into a market where an NHL franchise would be a license to print money makes sense to me. Sort of like a waitress trying to convince 2 people at a table to buy a beer when you have 5 booths of college guys screaming for pitchers. Make your money already. I like Winnipeg but like Quebec City they just don't have the surrounding population or the corporate support. Southern Ontario is a different story.

Interesting comment. I am not from either city, but i would certainly live in Pittsburgh over Detroit if I had to choose.

lol, it will be a lot more than 3 days, it has been over 3 years already. The cryers calling crosby a crybaby is classic irony at it's best. These fools that complain about the media attention sid gets are the ones that are the most affected by the media it seems. The haters hang off of everything the media says about him. TSN could report a story of crosby farting in church and all these retards would talk about for a week and a 15 page thread is how awful crosby is. lol Oh yeah and Sid deliberately snubbed Lidstrom, he had it planned for months.

Ya sure, right after the Illuminati ship fly's in from planet X and lands on the Detroit river and releases Predator on the Ghetto's of Detroit. Clearly Sid is the biggest bully of all time, what with not shaking hand fast enough with 47,000 media people in is face. Get real, you know Draper is regretting the comment, even though Sid will call him and lids anyway. I guess you have never actually watched a Sid interview by calling him classless, I bet Yzerman thinks highly of him.

Crosby refusing to shake hands? Who is the loser that posted that crap. Nagging on him about shaking hands? Really? You are 10 times the whiner that you wish Sid was. Oh and real classy cheering when he injured his knee, epic classy. Congrats on a great SCF to real hockey fans and rational wings fans.

psmitty replied to djt813's topic in General

Wow, lots of losers whining on this thread, "but but but, it was the refs fault" sob sob sob,,,, shake your heads. You guys got the breaks in games 1 and 2, if not then the series could have been a sweep for the Pens. The only game the wings were truly the better team was game 5. The wings D could not handle the Pens fore check and as a result spent long periods of time chasing the Pens in their own zone which not only created scoring chances for the Pens, but also wore down the wings, that was the difference. That and the fact that the Pens have more depth.

psmitty replied to GMRwings1983's topic in General

The first goal is going to be huge.

psmitty replied to Hockeytown0001's topic in General

Yeah it sounds like a lot of bandwagoners, if the Pens win this one it is a best 2 of 3 with the potential deciding game in Detroit. That being said a longer series favors the Pens legs IMO. Staal's shorty turned that period around. Sid may have awaken. Lots of time left.

I'm a Pens fan, Honestly guys, some of are saying the series is over? FFS come on, the wings are still up 2-1 in the series and there is still a period left.