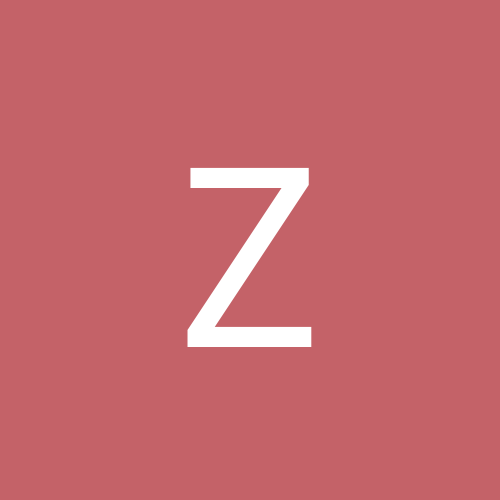 Content count

14

Joined

Last visited
ztro4 replied to Namtaru's topic in General

Depends what part of town you are going to be in. I have lived here for about a year and a half and haven't run into a "Detroit bar", but depending on the area, there are a few hockey bars around town.

ztro4 replied to unsaddleddonald's topic in General

I am going to miss the Joe 100%. I have been to a lot of arenas and the amount you spend for upper bowl in one of the new flashy arenas you are miles away from the action. Nothing can beat the value of the Upper Bowl Seats at the Joe and still being close to the action. If they somehow found a way to keep the suites at the top of the arena, I would be a lot more welcoming to the idea.

ztro4 replied to Zeta Power 40's topic in General

this is a song I think somebody was asking about...they play this before the puck drops a lot, definately hear it once a game.

Looking to see if any of you have pictures of Jimmy giving Crosby the facewash. I saw one but it looked photoshopped. Thanks.

ztro4 replied to DatsDatsyuk's topic in General

I agree with previous posters about the Greektown casinos...just beware sometimes they charge to park there depending on the day (if you don't have a club greektown card which I am assuming you don't) But the kicker is if you have to end up paying to park there they give you a voucher to turn in at the club greektown stand in the casino and it is worth the amount of money you pay to park you have to sign up for a card but then you get yor parking money to gamble wiht in the slots. Then from then on just bring your card everytime you go and you will get free parking no matter what. Also I suggest taking the people mover to the game and my favorite way back from the game is to take a drunk bus shuttle back to one of the greektown bars (fishbones, the detroiter, Greektown Casino, Etc...) Those are always fun the drivers are kind of crazy but they get you where you need to be fast and will pull all the stops to get through traffic. I wouldn't reccomend the people mover to get back because the line gets kinda crazy. Thats my two cents worth have fun and GO WINGS!

ztro4 replied to a topic in General

I would not recommend hockeytown cafe, I think the service there kinda sucks. I personally recommend anywhere in the Greektown area. There are shuttles from all over Greektown that you can take to and from the game, or the people mover to the game is a solid option only fifty cents...on the way back it gets kinda cramed. Have fun.

ztro4 replied to Selke13's topic in General

about to fall asleep then heading to pittsburgh for TIGERS domination tomorrow...hopefully I don't run into too many loonies tomorrow but I doubt it

well at least onn the bright side the tigers beat the pirates WOOOWWW FML

its over we lost the cup congratulations pittsburgh on getting the cup (wings prove me wrong)

ztro4 replied to Psychlone's topic in General

I feel the funniest one was Jabba the Hut being Gary Bettman that one I seriously laughed at for five minutes!!

ztro4 replied to a topic in General

and if the wings do lose and i see a pens fan filming me i will kick their ass. Then trhow up all over them because my stomach is already turning from this talk...

ztro4 replied to Casey's topic in General

I agree with all of the positives and keeping a good spirit towards game 7, however there is one negative we have to wait until Friday to watch hockey again...ooooo the anticipation is killing me I will not sleep for 2 days.

ztro4 replied to PashaFan's topic in General

I still have faith in the guy whether or not he has been productive or not this series. There should be enough motivation for him for game 7. IF the Wings don't win and he was a key part of the loss he will be a laughing stock and will have to go join his brother in the KHL.

ztro4 replied to GMRwings1983's topic in General

just my thoughts on this game 7 coming up. We do need to score first the team that has scored first in every game but game 2 has won. I like our chances if we get the first one in. This game has left my stomach in knots. Living in this amazing state of Pennsylvania and 2 hrs away from pittsburgh I may have to move because the fans are so obnoxious. IF we win the cup I hope someone takes the liberty and tosses an octopi at good ole Mr. Buttman when he walks out on the ice...it would be priceless.