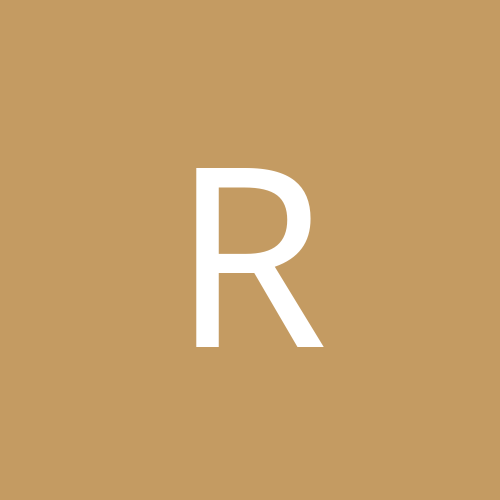 Content count

30

Joined

Last visited
That isn't your argument at all. You've said that: 1. Lidstrom is the best defenseman in the NHL. You referenced past performance. 2. Any team would sign Lidstrom to a five year deal at his current age. Now you're backing off and saying that hes declining with age. Which if is the case, its very easy to suggest that hes not the best defenseman in the league. Unless you're one of the blatant homers who honestly believed that Lidstrom was leaps and bounds ahead of Neidermeyer and Pronger and is just staring to come back down to Earth. If that is the case, than this argument is over.

Reference Holmstrom's numbers from three years ago and justify his presence on the top line. Its a meaningless argument. Teams don't sign players based on past performance.

A simple comparison of Atlanta's top six vs Washington's top six is all that is necessary. Of course those facts are completely ignored since you feel the need to troll your boat for the sake of disagreeing.

Kindl and Kolosov or at the very worst Meech isn't ready to play bottom pairing minutes? Kovalchuk-Datsyuk-Leino Cleary-Zetterberg-Franzen X-Filppula-Abdelkader X-Draper-Helm Ericsson-Rafalski Stuart-Lilja/Kolosov Kindl-Meech Osgood Better backup Oh lords how ever will we compete?

Don't ever use "We'll" like "We're" on the same playing field. Take a break from watching on Wings broadcasts and take a look at other teams around the NHL. Kovalchuk scores 50+ playing on the worst team in the conference, while Ovechkin scores 60 playing on the best. Its not really a debate.

"A deal" is not a five year deal. Theres no doubt that Lidstrom could sign a one year deal with plenty of teams. Very few would be willing to go multiple years. Its OK though, its the Red Wings. Players never get worse and if they do people reference awards they won a decade ago to justify calling them the best in the game.

Yes and Nick Lidstrom is the best defenseman in the league.. Compare Ovechkin's supporting cast with Kovalchuk's supporting cast(last season). Kovalchuk can score 55 with third liners. On the ther hand Ovechkin scores 60 with one of the best playmakers in the game.

We've seen our defensive depth at work and it resulted in losing Quincey for nothing. For the next three seasons we'll have: Rafalski Ericsson Stuart Lilja And we have these prospects waiting for a shot: Kindl Smith Kolosov Almqvist(Who is looking like a steal of Ericsson proportions) Fournier

You're just being a homer. No team in the league is offering Lidstrom a 5 year $30 million dollar deal(discount) at the age of 40. Only Detroit and the Rangers pay for past performance.

Kronwall is 29 years old... he isn't replacing anyone. And no, the trade proposed was either Flip OR Kronwall, a prospect and two first rounders. How dare we give up that amazing depth of one roster player and three players not even in Detroit for the best goal scorer in the league that has shown on various occassions a natural chemistry with our #1 center.

Radic replied to XxGoWingsxX's topic in General

You must have missed the part where he lost the puck in his feet infront of Osgood and led to a scoring chance.. or the numerous turn overs or the odd man rushes caused by pinching and or looking for a hit. Kronwall is an offensive defenseman who sometimes hits.

Different teams have different needs and people would offer a hell of a lot more for Chara than they would for a year of services with Lidstrom. Pronger and Neidermeyer would get better trade offers because they're younger and would offer more to a potential team. With as highly as you rate Lidstrom, you make it seem like if he were a free agent tomorrow he could sign a five year deal at age 40. His play has gone down hill, it started two seasons ago but was only realized when Chara won the Norris.

Kronwall was looked upon as "a" replacement before it was realized that he will never be a #1 in this league. And really, its pointless to argue the defensive abilities of our two worst defensive players (Rafalski and Kronwall). If Detroit was as confident in Little Nick as yourself, Rafalski wouldn't have been needed. 3-4 years of Rafalski is more than enough time for Kindl, Smith, Kolosov and others to move up the depth charts and by that time Ericsson will be better than Kronwall has ever shown. Kronwall isn't that guy.

Past performance dictates current value? Datsyuk gets paid less and does more for the team. $8 million puts Lidstrom in the top five paid players in the league, when in fact he is not a top five player in the league.

#3 center or #4 defenseman, plus a prospect, plus three picks for Kovalchuk locked up. Yes, crazy.