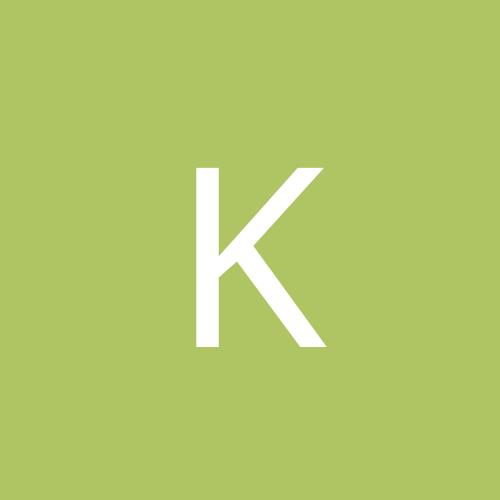 Content count

16

Joined

Last visited
Josey Domenica Dorda I LOVE my hair! I'm just waiting on Jessica Bontekoe to post the before/afters so I can show everyone how great of a job you did! Thank you again so much!

SuperCalaFilppulastic!

reacted to a post in a topic:

Ducks Sued for Anti-Semitism by Former Draft Pick

troubadour

reacted to a post in a topic:

Ducks Sued for Anti-Semitism by Former Draft Pick

crotty99

reacted to a post in a topic:

Ducks Sued for Anti-Semitism by Former Draft Pick

Uncle Danny

reacted to a post in a topic:

Ducks Sued for Anti-Semitism by Former Draft Pick

LOredwing248

reacted to a post in a topic:

Ducks Sued for Anti-Semitism by Former Draft Pick

Lovin Jiri Fischer

reacted to a post in a topic:

Ducks Sued for Anti-Semitism by Former Draft Pick

commadore183

reacted to a post in a topic:

Ducks Sued for Anti-Semitism by Former Draft Pick

Kayla Veres replied to Konnan511's topic in General

I think it's sad that most of you say this kid needs to 'grow balls'. What if this was Iginla saying that he had to endure the 'n' word by his coaches, or one of our many european players being called 'euro trash'. I understand foul language is used in sports by coaches all the time, but what he is claiming is racism. There should be absolutely no tolerance for race, ethnicity, sex, beliefs etc. to be used as weapons. It's one thing for a coach to tell you to get your head out of your you know what, but to disparage an entire group of people is horrific and shouldnt be excused or tolerated. This sets a bad example for our sport, for the coaches that work hard to inspire and create amazing players. There is no reason any person should be subjected to what this man is claiming he went through. Jokes, stereotyping, racism isn't tolerated in many workplaces why should hockey or sports in general be exempt of that?

We were in the section with Rafalski, Erricson, an Ozgood. My boyfriend is a HUGE Rafalski fan so we were so happy to have gotten his table first. I had my boyfriend and brother go first so I could take pics and when we got to Ozzy I told him how happy I was to finally meet him, he smiled at me and I was so nervous lol my stomach started doing flips. We were able to get thru the section with Datsyuk, Helm and Salei very fast. Datsyuk is mine and my brother''s favorite. We kept talking about what would we say to him but once he was in front of us we were so star struck we just said that he has been playing fantastic and we can't wait to see what he does the rest of the season. He smiled and said something and we were just in awe of how happy and friendly he was. We then waited for Zetterberg and Miler for about 45 minutes, but it was defenitly worth the wait. He called my brother 'buddy' and I thought it was cute because Chad has cerebral palsy and is very small so a lot of people we meet thinks he's 12 lol. We went to wait in Lidstrom's section but they had closed it right before we got there. We were able to wait in the section of Bertuzzi, Kronwall, and Holmstom. We got there in the nick of time because they cut off the line after there were just 3 people behind us. Holmstrom was the most talkative of the bunch and asked my brother if he brought his skates ( I don't think he noticed him limping) it was cute because Chad just said 'sure' because he was so taken aback by the idea of Holmstrom talking to him. Even tho we only got 11 sigs we were able to walk around and catch some pictures of the players we had missed, which was just as well since me and my boyfriend have already met and gotten sigs from Eaves, Draper and Franzen. We then waited in line for the locker room tour and that by far was such an amazing experience. Datsyuk keeps icons in his locker ( my boyfriend is Greek and he has religious icons that are just like Pavs) It was amazing seeing where the lace up their skates and get ready to go out on the ice. Btw it stinks in there lol. We also got to sit on the bench and that was awesome. Overall that was the coolest experience I have ever had. My brother is such a huge fan that I know that meant the world to him. If I ever get the chance to go again I will. Greatest night ever! I attached some pictures from the night. If anyone ever gets the chance to go you should. It was the ultimate fan experience

Just got back not too long ago. If anybody has the chance to go you really should jump on it. I got to get autos from ozzy, rafalski, miller, datsyuk, betruzzi, zetterberg, helm, holmstrom, erricson, kronwall, and salei. I went with my boyfriend and my brother and we were all so nervous that we kept going over what we would say to them then once the time came to talk we were quiet, lol. I will post some pictures later but overall it was a wonderful night

Kayla Veres posted a topic in General

Tonight I will be going to the open house at the Joe. I have never been to one before so I was wanted any feedback from anybody that has attended. How much is parking? Have you been able to get everyone's autograph? What should I expect? I'm excited and nervous. Not sure why I'm nervous but it isn't everyday you meet your heroes. Any feedback would be greatly appreciated!

Kayla Veres replied to Hockeytown0001's topic in General

I was at the game last night and it was unreal! I went in there with no expectations, win or lose I was watching my team and I was just excited to be there. Franzen was on fire, and it was fantastic seeing 60 mins of hockey. By the end of the game my throat was so horse and I was exhausted haha. We ended up hanging around Joe Louis awhile hoping to maybe get an autograph and I ended up meeting someone else that frequents these boards but unfortantley didn't get a name. Anyways great night and I'm excitied for Saturday. Regardess of what happens in these series I'm so happy that I got go to this game and see in my own eyes how fantastic our team really is/really can be

Since I brought good luck to the Joe tonight I will gladly accept donations to go to any possible home games this series

Kayla Veres replied to Zeta Power 40's topic in General

That was awesome! Great way to get you pumped before game 7

Not so much about hockey, more about Datsyuk but it gets me everytime

I watch hockey clips all day long every day lol It is slowly ruining my social life

I ended up going with the Reebok, and it should be here in two weeks! I had the chance to try it on and I'm really glad I found this forum and was able to go thru sportsk.com because the name and numbers on the back of the ones at the store look so cheap, especially compared to my brothers ccm Datsyuk jersey. Thanks again for all the responses and advice, I can't wait to finally get it!

I wonder if they are gonna pull Luongo again....

Kayla Veres replied to Blueliner's topic in General

In the end it doesn't matter what Pierre thinks. We can be up by 10 goals and he will still be criticizing us or talking up the opposing team, but when you look at our team on paper we are one of the most successful franchises ever. As much as what his commentary and Mike Milbury's commentary gets under my skin you just have to take this guy with a grain of salt.

That was a fantastic shot. He has really come into his own this year, damn lol

I know but I want the real deal, even if it is the replica.