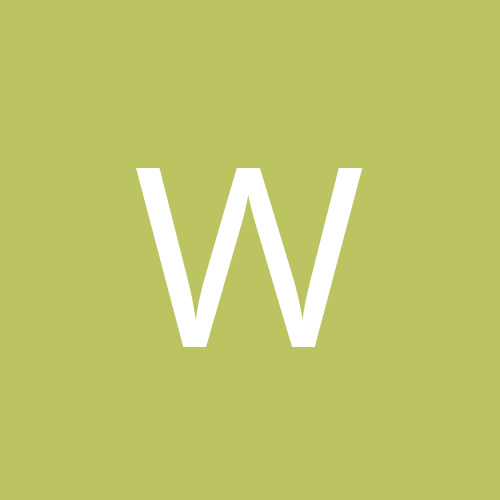 Content count

33

Joined

Last visited
This is the second year in a row I have heard something similar. Now that you have us hooked, TELL!!!! PLEASE TELL!!!!

WingedHorse posted a topic in General

The Red Wings will not scrimmaging after the practice on Saturday. They will be flying down to Detroit to attend Brad McCrimmon's funeral instead. The link below was on MLive this morning. http://www.mlive.com/redwings/index.ssf/2011/09/red_wings_jonathan_ericsson_em.html

You know that Kira (Pat) is in campsite #215 right? Potluck on Saturday evening at Pat's! I am bringing s'more fixin's! LOL! Just look for the Spartan green Jeep Wrangler w/ a black cloth top w/ "I'm From Hockey Town" sticker on the left side back window and the "Arabian Sport Horse" sticker on the right hand back window. That will be us! Maybe we can get a little group of us together and try to get our autographs on Saturday afternoon? I want to get Abby to sign a photo that hubby took and the same for Bertuzzi. I also want Abby to sign my Spartan Arabian Horse cap too! Pat is going to have Z sign the photo of our new puppy, "Hank." I can't wait! Friday afternoon can't come soon enough...

Thanks for the updates! Keep 'em coming!

WingedHorse replied to RedArmy's topic in General

So tragic Hubby emailed me at work this morning to tell me - my coworkers couldn't understand why I was sniffling over a plane that went down in Russia w/ former Wings. How do you explain to non hockey and Chicago Black Hawks fans that guys you watch over the years have just died and left new babies and families behind? The only thing I can compare this to is when one of the planes that hit the Twin Towers had Ace Bailey on it. Ace Bailey was a scout for the LA Kings. This reminds me so much of the sadness on 9/11...yes - hubby & I were driving to our first Red Wings Training Camp in Traverse City that year. Sympathies to the families of all involved.

Dale (my hubby) and I are arriving late Friday afternoon - we are going to buy our smoked salmon at Carlson's in Leelanau, goodies from Murdick's Fudge in Sutton's Bay, and then have a relaxing dinner at Boone's. We are staying at the Sugar Beach Resort. We don't have any plans for Saturday night unless we meet at Kira's campsite so that I can roast marshmallows! LOL! We are are watching hockey on Saturday and Sunday and then have to head home on Sunday afternoon. Dale & I will be enjoying the fact that we will be child free! Our children are all 4 legged, and Hank, our new 8 week old puppy, needs to be let out several times during the night, so we are excited about not having to deal with any fur children! Having a pot luck at Kira's campsite might be the easiest on the budgets too -

I think you need to put a sign in your front yard so that we can HONK as we drive in! LOL!

WingedHorse posted a topic in General

I was wondering who all from LGW is going up to Red Wings Training Camp? I think it would be fun to put some names w/ faces and meet everyone. I know that my good friend Kira (and her hubby and dog Loki) will be there, Dimaline will be there, and Amy (I can't remember her name on LGW) will be there, but is anyone else going? Tell us how to recognize you! I will be wearing my #20 Robitaille jersey (I think I am the only Luc jersey) and will be w/ my hubby who wears his red Yzerman jersey. I am hoping to get the autographs of Bertuzzi, Abdelkader, and a few others. Will also try to get Zetterberg to sign a photo of our 8 week old yellow Lab puppy, "Hank", whose papered name is Kingseeds Henrik Z. We are heading up to TC on Friday afternoon after we get off of work in Grand Rapids at noon. Boones is our destination that night! We will be at the Saturday & Sunday Training Camp and meeting up w/ Kira Saturday evening at her campsite. Looking forward to meeting everyone and having fun! GO WINGS!

Rick D

reacted to a post in a topic:

Mickey Redmond Interview

WingedHorse replied to CenterIce's topic in General

My husband and I waited in line for 2 hours in the 90 plus degree heat last year when Mickey signed autographs at the White Caps game in Grand Rapids. He was so very kind and a true ambassador to the game. He signed our photo of us w/ the Stanley Cup and thanked US for taking the time to meet him. Absolutely love him.

I will bring the s'more fixin's!!!

We will be going to Boones for dinner on Friday night - hubby's friend, Nick, owns it. NICE place and prime rib to die for like Dimaline312000 said! Leelanau is good for Carlsons Fish (smoked salmon is out of this world!) as well as wine. Murdick's Fudge in Suttons Bay is the best! Dale & Michelle Murdick are the nicest people and you can see Dale make the fudge while you watch. We are staying at the Sugar Beach Resort where we can relax on the beach. Maybe Kira will invite us to her campsite so that I can have S'mores and roast marshmallows? Kira - No, Hank puppy will be staying home from both Training Camp and Sport Horse Nationals. Talked to our vet today and she said that since he will be only 10 weeks old for TC and 11 weeks for SHN's, he would be at serious risk for getting Parvo and other diseases. She recommended that he stay home (or with his Auntie Sara who will be puppy sitting him) until he is 16 weeks old. He WILL be old enough to go Steelhead Fishing w/ us at the end of October...We bought Hank a red collar and red leash. Maybe you can get Z to sign a photo of Hank? You can point to us and we can wave like crazy! LOL! Just look for the white Robitaille jersey w/ the red Yzerman jersey.

I have been going since 2000 and agree with everything that Kira said. Mabels is the place to go for a lunch or early afternoon meal if you are looking for some of the guys. Many Wings fans also have breakfast at Mabels before going to watch camp - tables are pushed together and it is like one big family meal - very fun! When you are waiting for an autograph - be polite. Always say please and thank you, and the guys will be good about signing things. We took the son of a former friend one year and he was able to get the signatures of Babcock, Hudler, Chelios, Murzak, Draper, Cleary, Zetterbery, Hasek, and several others. Last year we took a friend's husband (Kira - you met Girard!) and he was able to get the autographs of quite a few of the guys. Girard had so much fun that he is joining us again this year! LOL! There are those who are out to scam the players for autographs - the players know who these people are. My goal is to have Zetterberg sign a photo of our new yellow Lab puppy - papered name is Kingsseeds Henrik Z, aka, "Hank." We are hoping that Kira can get a photo of Hank puppy signed by the real Hank! My other goal is to have Abdelkader sign a photo that my husband took last year or my Spartan Hat (our horse is MSU Autocracy+++/). Like Kira, I too, would like to have a signature from Bertuzzi. Training Camp is the BEST! We leave for a National horse show the weekend after training camp, but we will still get 2 days of training camp in as we NEVER miss it! Looking forward to meeting everyone!

WingedHorse replied to LetsGoSharks.com's topic in General

I agree 100% with Kira. As an ex-Californian (I moved to MI in 2000), and one who has friends who are Sharks fans STILL in the Land of Fruits and Nuts, I was one of the many Red Wings fans who submitted Joe Thornton as Public Enemy #1 on WBBL radio. Your team may think that it is patterning itself after the Red Wings, but they will never have the class that the Wings do. I cannot and will not wish you luck. I am rooting for Tampa Bay now - Go Martin St. Louis! Go Vinny Lecavalier! Go Stamkos!

WingedHorse replied to Kira's topic in General

If you can't get tickets, you can wait outside and try to get autographs or your jersey signed. That is what some friends of ours do - they get tickets for 1 day, and then wait outside. If you do borrow your inlaw's trailer, you may want to stay at the State Park and try to join up with Kira (from this forum) and her hubby. Kira & Terry camp w/ another couple (I don't know if Kathy posts on LGW...) from our area. If you can't camp, then you need to get your hotel reservations ASAP as there is a soccer tournament going on in TC as well as the big wine tasting thing going on in Leelanau and Suttons Bay. Kira has introduced me to several of the lady Wing Fans and we email each other a lot. AmyMarie from LGW is a newbie too - we picked up her tickets for her. PM me and I will "introduce" you to the Ladies - we have a ball! LOL! We have been going to training camp since 2000 - it is the BEST time!