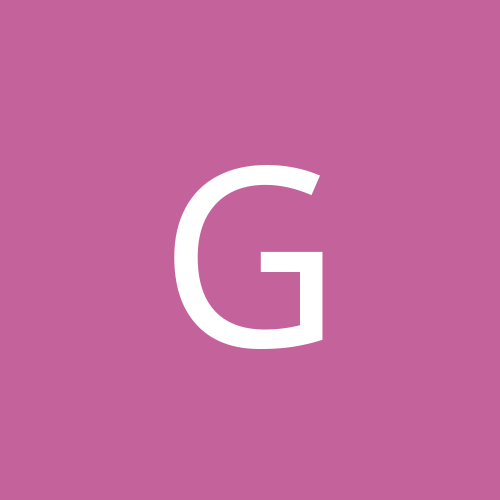 Content count

8

Joined

Last visited
Gerryjo1984 posted a topic in General

The Belfast Giants players released this video today to promote their games over the Xmas period. Absolutely ridiculous! Few of these players have some NHL experience with almost all of them having some Hockey experience in Canada or USA. Couldn't see an NHL team do this and even if they did their opponents wouldn't be running scared for sure anyway. Not sure if he's that famous over there but I know Brad Smyth has about 100 NHL games under his belt, he's one of the current players. Probably the most famous ever to play for the Giants would be Theo Fleury who was here about 4 or 5 years ago. Definitely couldn't see him doing this. http://news.bbc.co.uk/sport1/hi/northern_ireland/9285146.stm

Great result. Just watched my first Red Wings game in ages. Can't actually remember when I last watched a full game. Anyway, great win but not impressed by the performance at all. Don't feel comfortable with Howard in the net, he let in a few soft goals tonight and even in a few instances when he made saves he was still making it look very tough and at times was maybe a little fortunate. Although it has to said the guys in front of him weren't exactly making it easy for him either. Defensively I thought we were very poor. Offensively we looked very good when we went behind. When we were 1-0 up we seemed to stop and settle for it. The goal right at the end of the first period seemed to knock the stuffing out of us and we never really recovered until half way through the second. When it went 3-1 Ducks we went for it a lot more and the Ducks couldnt handle us. We managed to get the 2 goals back and could and should have scored a few more too. However once we tied the game we stopped again and done nothing until the Ducks went ahead again in the 3rd. Yet again, behind and chasing the game we started attacking more and once again the Ducks could do nothing to stop us and before too long we were level again. Yet again though we stopped and never really went for it until the last few minutes when once again we looked unstoppable and got our reward yet again. I'm pretty sure there is a message in there somewhere for Babcock. When we went on the attack we looked almost impossible to stop but only done this when we absolutely had to. I'd love to see the Wings attack teams a bit more as we have some superb players. The stickwork on that Datsyuk goal was superb. I know obviously you can't afford to go gung-ho in the NHL or teams will tear you apart but I'd like to see us outshooting teams a lot more. Calgary and Colorado have both came into Detroit and outshot us comfortably. I know we had a lot more shots than the Ducks tonight but it just felt like we only really played when we were behind and had to go for it. Hopefully we will improve for the Coyotes game on Thursday and pick up another 2 points. I see as it stands right now we are number 1 in the West, lets keep it that way. LGW! Gerry

Lucky call but we will take it. LGW

Friday, October 15 Colorado at New Jersey Toronto at NY Rangers NY Islanders at Pittsburgh Chicago at Columbus Montreal at Buffalo Atlanta at Anaheim Vancouver at Los Angeles Saturday, October 16 Ottawa at Montreal Boston at New Jersey Colorado at NY Islanders Pittsburgh at Philadelphia Tampa Bay at Florida St. Louis at Dallas x2 Washington at Nashville Columbus at Minnesota Buffalo at Chicago Detroit at Phoenix Edmonton at Calgary Atlanta at San Jose Sunday, October 17 Phoenix at Anaheim Carolina at Vancouver

Just after midnight over here and have to be up at 6am tomorrow so off to bed. Good luck to the Wings tonight and for all of you watching enjoy the game. The two American sports channels over here are covering South Florida - West Virginia and Flyers - Lightning so won't see the game at all. Will just have to read this thread in the morning and hopefully get some good news. Gerry

Gerryjo1984 replied to glasgowcelticwing's topic in Other Sports

Good to see a few Celtic fans here, hail hail!

Is it too late for me to enter this?

Tough game tonight, away in Dallas is normally a tough trip. Not really loving the fact we have to travel to play a team who haven't played since Saturday after we played a tough game on Tuesday that went right to a shootout. Any result tonight will be a good result. I predict a tied game after 3 periods and hopefully the Red Wings can nick it in OT or in the SO.

Gerryjo1984 replied to crotty99's topic in General

Interesting topic. One problem I think is sending all those teams over to play in 3 cities at once and 2 games in each city. I know with the NFL's Wembley games people travelled from all over the UK and Ireland as well as the rest of Europe to watch those games. With hockey you have it going on around the same time in 3 cities so people won't all flow to one place, people have more options so can pick and choose their game. Also as someone mentioned already the price for these games was huge. The Bruins played a game in Belfast v an Elite League Select. This was over £40 to go and see. The normal price for a Belfast Giants game is £15. Almost 3 times to see 1 NHL team against a team of lowly skilled players. The game was never going to be competitive. I didn't go for financial reasons. However if the Red Wings came to the UK to play another NHL team I'd have to say I would definitely be there.