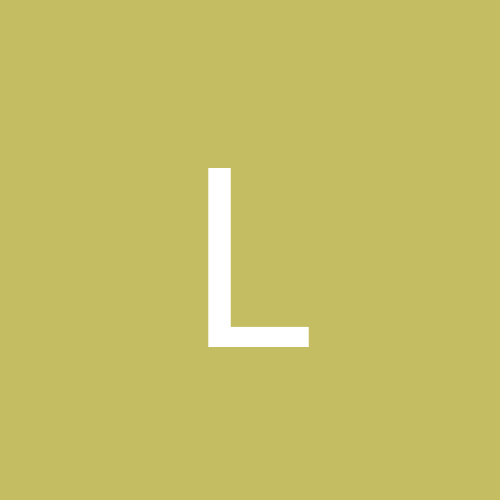 Content count

24

Joined

Last visited
55fan

reacted to a post in a topic:

23 game home win streak

Nightfall

reacted to a post in a topic:

23 game home win streak

Ally

reacted to a post in a topic:

23 game home win streak

I can understand being upset. I am upset as well. But I don't go on the internet seeking some kind of justification for my feelings like some of you guys do. I don't see how bitching/pouting helps cope with the loss. If that's what the "bigger" fans do then I will gladly remain with the not so bigger fans. Hopefully there is a message board for those kinds of fans.

markaswell

reacted to a post in a topic:

23 game home win streak

BottleOfSmoke

reacted to a post in a topic:

23 game home win streak

Zeowingsfan

reacted to a post in a topic:

23 game home win streak

greenrebellion

reacted to a post in a topic:

23 game home win streak

Dear LGW, You guys are some whiney *******. Ban me for this I don't give a s*** I hardly post on here anyway but give me a ******* break. Detroit set 2 records this year that no other team has been able to do for decades. Home wins and consecutive playoffs. There is a Stanley cup champion every year. So the f*** what if they didn't win this year. New season starts in 5 and half months. Some "fans" some of you guys are. Thank you Wings for an entertaining year. Better luck next year. Sincerely, A fan always proud of his team, win or lose.

luvpucks replied to Din758's topic in General

go to nhl.com and watch the highlight video. You can't really see the actual slash but you can see the scrum and hear the announcers

I work night shift so I've been able to catch almost no Wings games this playoffs. The only computer here is slow as balls so watching the game online doesn't happen. You guys have provided me with great gameday updates all through the games. Once again, THANK YOU! By the way, what the hell happened at the end of the game? Also with Datsyuk and Mitchell? Anything exciting?

luvpucks replied to Vladifan's topic in General

interesting the Pittsburgh writer picked Fleury as MVP I guess picking Crosby's 4 month season would have made him look just a little bit like a homer

luvpucks replied to luvpucks's topic in General

Yeah I did see it and somewhat agree but I can't help but feel that if roles were reversed that Detroit would have been penalized

luvpucks replied to Hockeytown_Ryan's topic in General

they should nut up and throw something with meaning. Salmon? Reflection of their women? My favorite is the guy from San Jose that threw a friggin shark on the ice. Badass

First off I'm a fan of multiple teams through multiple sports like I'm sure most of ya'll are too. I've never been one to put a blame on the refs for bad officiating because I believe if my team truely wanted a win, they wouldn't put a decision in their hands. However, I've never seen so many bad calls going against any team I've pulled for. The lack of inconsistency is what I blame to coincidence but you really can't help but wonder. Just in the last couple weeks alone, I've seen terrible going against the Red Wings. Such as: - Lupul getting a goal while draped all over Howard - GI against Holmstrom. Some I can concede with, but the majority are perfect screens/deflections. If the refs are going to wave them off, keep them consistent with the rest of the goals allowed throughout the league. - Abby gets a boarding call while his check is a good 5ft from the boards. - Minnesota gets the goal while the puck is out of sight for a good couple seconds then magically reappears in the net. Where was the whistle? - High sticks to the face of Draper and Franzen. Blood dripping down their face but no calls. - Stuart gets tripped and the turnover leads to a go not a second later. - Nashville's Franson throws 2 punches to the back of Eaves head while they are going for a puck...then another blatant one in the middle of the ice. This is the one that pisses me off the most. Everyone saw it and with how strict the league is being about shots to the head, NOTHING was called. - Holmstrom gets tripped on a breakaway, no penalty shot, no penalty call. I know I left many out from the last couple weeks but these are the ones that stood out for me. So my question is this. Can this be blamed on a coincidence of bad officiating? Or something more? And do you think it will continue in the playoffs?

luvpucks replied to a topic in General

I'm gonna branch out from some of these responses. Forward: St. Louis. IMO Stamkos would be nothing without him. I'd also take either of the Sedins. Defense: Byfuglien. Kind of a cheat here. Hard to tab him as a defenseman but I think he'd be a great threat on a 2nd or 3rd pairing. Goalie: Cam Ward. Little disappointment this season but I've always been a fan of him. I know, I got a southern bias here but Atlanta and Carolina are the only teams regularly televised here so I watch them A LOT. Love watching Ward and Byfuglien play though. As far as those picking Crosby, I agree with his goal scoring abilities. But his attitude and "acting" abilities is not something I would want for the Red Wings. Just my opinion though. Plus I can't imagine him playing with Zetterberg.

I think everyone here knows that Datsyuk has been the most VALUABLE. Plus that graphic comparing Detroit with Pavel vs. Detroit without Pavel before the game today doesn't lie

Of course! Even the refs can't hate Datsyuk

Damn, Datsyuk adds another dimension to this team. How many great dekes has he had so far in the first?

WingZNut13

reacted to a post in a topic:

4/3 GDT: Wild 2 at Red Wings 4

http://sports.yahoo.com/nhl/hockeynight/2011040305 always check yahoo sports. they usually have all the games from Sunday on the site

luvpucks replied to Ozzie30's topic in General

Phoenix....if I had to choose one. Atlanta is only a 2 hour drive, so I can go to a Wings game at least once a year (this year sucked). If Atlanta goes, I'd have drive 4 hours to Charlotte to see them play the Canes once a year.

"....20th straight playoff appearance, the longest active streak in sports." "Now UConn is 13-0 in tournament play this year!!!!!!!!" I really hate basketball. The fact that ESPN only focuses on 1 major sport this time of the year (with baseball, which I prefer over hoops, starting to come on) hockey gets pushed aside. I know this is the way it's been for a long time but I am now watching a 5th different guy give his analysis on UConn beating Kentucky. Do we need all that?