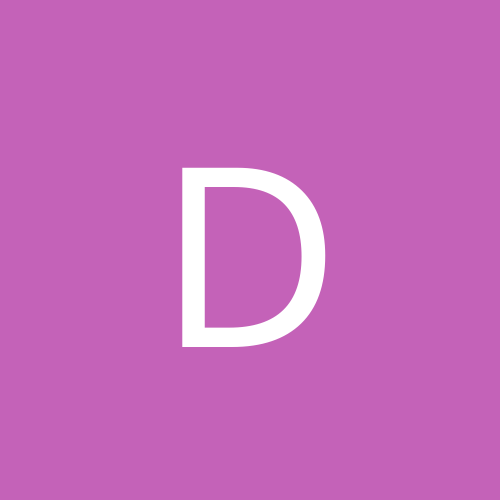 Content count

4

Joined

Last visited
Dtown1340

reacted to a post in a topic:

Best Current Russian Player

Dtown1340

reacted to a post in a topic:

Ranking NHL Broadcasters

Dtown1340 replied to wingfanatic4alltime's topic in General

I don't know about anyone else, but I personally cannot even STAND to watch a Sabres game when it is broadcast on their local network. Just the prospect of hearing Rick Jeanneret ******* scream goal for 5 minutes after any Sabres score drives me insane. I don't know how Buffalo fans handle hearing that all year long. And the writer of this article gives him 4 stars? I could just be biased because I'm judging him solely on how annoying his goal announcement is, but damn. I absolutely despise when commentators try to steal the spotlight when athlete's do notable things. Same with football and any other sport I watch, just drives me crazy. I also agree completely with everyone that Pittsburgh's commentators suck ass. I understand a little homerism when you're working for a team as the broadcaster, but you have to give credit where credit is due. When the Pens get scored on, no matter how fantastic the goal is, they never give credit to the other team. Sometimes even talk over the replays about different s*** while the goal is being shown. Just bothers the hell out of me. Sorry for the rant, I'll step off the soap box now haha

13dangledangle

reacted to a post in a topic:

Forward lines next season?

They were. Wings followed right behind Vancouver in Goals For per game. #1- Vancouver- 3.15 g/g. #2- Detroit- 3.13 g/g. #3- Philadelphia- 3.12 g/g. #4- Chicago- 3.07 g/g. #5- Boston- 2.98 g/g. IMO... the Offense isn't the problem. The problem last season was the fact that we ranked 23rd in defense and need to get that shored up. I think the Ian White and Mike Commodore signings were very solid ones in the context of what they were signed to do. And... if either can step their game up, along with some surprises from the players we already have signed or even some young fellas in training camp, the D could be very surprising next year. We'll have to wait and see. Go Wings!

Dtown1340

reacted to a post in a topic:

Wings sign D Ian White to 2-year, $5.75m contract

Dtown1340

reacted to a post in a topic:

Gagné to Kings

Dtown1340 replied to X13WINGS13X's topic in General

I think Conklin would be a good fit for a backup. He was good here in 09. No reason he can't do it again. As a BACKUP role, he fits the bill. Wings are running out of options here.

I haven't posted much, I mainly just get on here for updates and to read, but I figured I'd throw my two cents out there. I've been feeling as frustrated as any of you. However, like some have pointed out... it's the second day of UFA, hopefully something will come up that surprises us all. I feel like Ken Holland was put in a position this off season that he hasn't been in throughout his career at GM for the Wings. After the lockout, with the salary cap and such, there hasn't been a time that he has needed to pull a major overhaul in any aspect of the team. Minor changes to 3rd and 4th lines and third pairings on the D (excluding the Stuart trade), but nothing that was close to the Rafalski deal. I, personally, believe that Raffi had become a liability in the late stages of his career. After he came back from injury last season, he continually made bonehead mistakes. Now, he wasn't bad, but his first pass wasn't as crisp and he didn't skate with the same authority (hence the retirement... obviously he felt the same). In replacing him, I strongly believe that Detroit should have made a push for Burns before July 1st, as he, IMHO, was the best defenseman in this free agent class. But that's water under the bridge, as it didn't happen. I strongly feel that we have missed the boat on signing a strong, known defenseman in this offseason. However, I don't think that all is lost. Being a Wings fan my entire life, they have been able to pull a sort of "plug-and-play" when they lose a quality player either to retirement or free agency. Here's to hoping that Kindl, Smith (if he's ready), or even, God forbid, Ericcson or Commodore can step in and fill the role. I think the only way we secure a solid 2nd line scorer is to make a trade... and hopefully that trade involves Mr. Hudler. Thanks for reading, all.