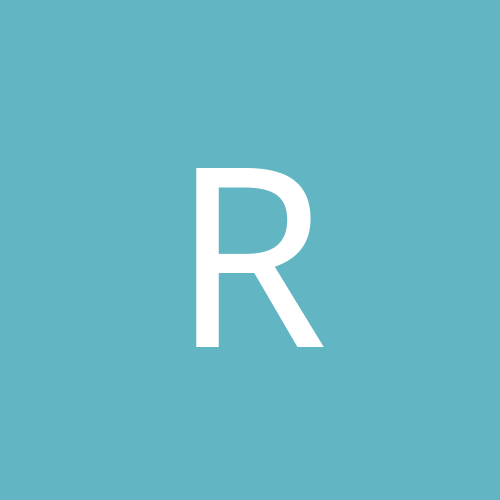 Content count

2,886

Joined

Last visited

Days Won

3
Thats what he did last year while missing 1/3 of the season. I expect him to be more productive-if healthy. Just like Mantha did his final year in junior. Either way it don't really matter because it is junior. Its what he does for the RW's in a few years that matters.

Raz will be fine. It will take him 2-3 years to be ready but in time he will be a top 6 F for us. I expect him to go back to juniors this year and put up 50g 120 points. Then 1-2 years in GR. I have said it since we drafted him, I see a young Keith Primeau. At worst a young Eric Daze. Depending if he is a C or a LW.

Richdg replied to krsmith17's topic in Prospects

He is a future 30 goal man. Can play C if we decide to move him there. TBH he can play all 3 F positions.

Richdg replied to Dabura's topic in General

Nope and it has nothing to do with him or his play.

Smith again you didn't answer my questions. 1. Do we resign Nyquist in 2 years when it will cost us 5.5 to 6 mil in cap space to do so? If not move him. 2. Why move a bad contract to retain salary? Lets say we move E but have to keep 3 mill of the cap hit. You have to replace him on the roster with a player at the Dman position so at min that .75 mil in cap. That only freed up 1 mil to resign AA, not enough. We didn't gain anything. It will take 2.5 mil + to resign AA. Then next year we have the same problem with the next batch of young players needing new contracts. Yes Holland screwed up. But we need to find a way out without loosing our good young talent. As for Nyquist he just isn't that good. Once the league saw is game and it adjusted. He has struggled since. He spends more time lying on the ice than skating on it. Yes he has a role as a secondary scorer on a good line. He is not good enough to carry a line. he is worth a pick and that gives us more assets.

No GM is going to trade for Kronwall, E, I doubt nielsson, etc.... Yes we could move a greean at the deadline, but that doesn't help our cap now and help with resigning AA. Back to Nyquist. he doesn't suck and I never have said that. I said he is a 3rd line winger. Now here is the bigger question with Nyquist, what do we do with him 2 years from now? He will be a UFA. He will be 29 and currently has a 4.75 mil cap hit. By then Larkin, Mantha, Svechnikov, AA, Rasmussen, Tatar, Nielsson, and maybe even a Smith could all be ahead of him. Plus 2 more drafts, trades, UFA's-can always hope, young guys develop. Point is do we keep Nyquist at 5.5-6 mil for a 3rd line winger? Do we let him walk? Do we move him when he has value? We should move him. He has some value and his production is replaceable. He is also trending downward and disappears in the PO's. The last 3 seasons his goals were 27, 17, 12 in order. In his 28 playoff games with the RW's he has 3 goals. That is terrible. Tatar the last 3 years has scored 29, 21, 25. For his career in the PO's tatar has played 17 games and scored 3 goals. Still not very good. But in terms of scoring Tatar is the better player. Their cap hit is .5 million per year difference. Now carry things through for a minute. We keep Nyquist. AA signs with a KHL team for a year or 2 because we are cap tight. We keep the guy that scored 12 goals, lose the guy that scored 18 goals, and add nothing. Now lets try it another way. We move Nyquist for a pick. We free up 4.75 mil in cap. We resign AA and add another young F from GR like Svechnikov-who may/may not be ready. But should add 12-15 goals over the course of a full year. AA and Geno should only cost 3 mil or so we have a little cap space left over and we added a 3rd round pick. Which makes more sense?

Nyquist is overrated. Ok maybe he is finally back to his actual level. He over performed for 1.5 years. Go look at his entire career. He is a 15-20 goals per year guy with 25-30 assists. That is the type of production that can be expected. That is 3rd line production. Those type of numbers can be provided by our younger players that are coming up.

There are of course 2 ways to go about it. 1. just move salary 2. move salary to make the team better. Holland will do 1 or the other-he has no choice anymore. If AA were to sign with a KHL team it might cost Holland his job before the ink dries. Now he has missed chance after to chance to do something: buyout E for example..... trade any number of players. Right now today I try to trade Helm. He is a defensive C only. We have others that can play that role. Guys like him are valuable to PO caliber teams. I would think we could get a 3rd round pick for him without retaining any salary. He is my first move. The second is Nyquist. An offensively challenged team would take him and his contract, might get a 2nd round pick back. At the trade deadline move Green. DO NOT RESIGN HIM KENNY!!!!!!!!!!

Richdg replied to kickazz's topic in General

1. Caps finally win the cup. 2. The Blackhawks miss the playoffs. 3. The RW's lead the NHL is fighting majors.

Richdg replied to kylee's topic in General

Back to the topic at hand. Playoffs? No. Might be worse. The soph slump will get some of Mantha, AA, Oullett, and Jensen. Larkin should be better. Howard is good when healthy but it at the age he will not play 50-55 games. Mrazek is unknown at this point in time. Great ability but....... Kronwall is toast, E not far behind, and Z is at an age he can't do it every night to say nothing about his bad back. Fact is we are going to get worse before we get better. On the plus side I think the getting better will be the 2018/19 season. So not far away.

amato

reacted to a post in a topic:

Keith Petruzzelli

chaps80

reacted to a post in a topic:

Keith Petruzzelli

Richdg replied to ChristopherReevesLegs's topic in General

Think Coraeu's size with Mrazek's agility. Watched him play 1 game last year. Very agile. Yes it was the USHL but him and Svechnikov were by far the 2 best players on the ice for the Jacks.

Richdg replied to Jonas Mahonas's topic in General

With our current roster? No. If a trade or 2 is made then maybe. He needs another year maybe 2 to be ready IMHO. Svechnikov is ahead of him in terms of development, so he gets the first opening. Rasmussen is most likely 2. Both need to earn a spot. That being said, does he have the natural talent to make it? Yes.

Richdg replied to ChristopherReevesLegs's topic in General

The teams that own the rights have the advantage because they can offer an 8th year. Get the rights.

You are funny. Nyquist will never repeat his career start. NEVER. A nearly 20% shooting % is not sustainable. By anyone. Z's is around 10% and he is twice the player Nyquist will ever be. Tatar is a sniper and that is it. He will always have more goals than assists-meaning he dosn't help those around him. We have much better players coming behind them already here. Nyquist doesn't play in the slot because he spends most of his time at the position lying on the ice after he gets knocked down. That is also Mantha and Svechnikovs best position-both are much much better than Nyquist. Bert is not nor will he ever be a top 9 F, neither is Helm btw but you have to fill the position. The cold hard trueth is we need to add top end talent. Be it a top 2 Dman or a true #1. To get guys like that you have to give up value. If the options are give up Nyquist and/or tatar to fill one of those holes or a Mantha or Svechnikov to fill one of those holes you move the expensive guys that are maxed out. Mantha is a future 30 goal man and Svechnikov may be as well. Same with rasmussen. Something that neither Nyquist or Tatar will ever be. All that being said, do I expect Nyquist and tatar on our opening night roster? Yes. Why? Becasue Holland is too afraid to make a trade.

I missed the 't after can. As in can't score 40 goals between them. They don't make others around them better. They are run of the mill average players in the league. As for your question about why not all 6? Not enough roster positions. Z, neilsson, Abby, Larkin, mantha, Rasmussen, Svechnikov, AA, and Helm as your top 9. Ok we move AA, Nyquist, and tatar and get tavaras? we can only hope. That is also the minimum it would take to get a guy like him. Yes there is risk becasue Rasmussen and Svechnikov may need another year or 2. But now your top 9 is something like this: Z-tavaras-Mantha Abby-Larkin-Svechnikov Rasmussen-Neilsson-Helm Not bad at all.