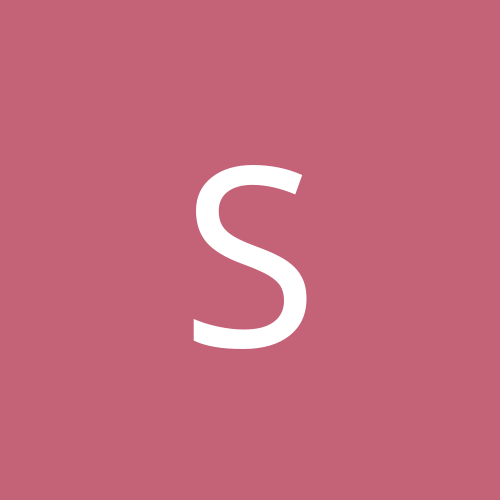 Content Count

228

Joined

Last visited
Everything posted by _SP_
_SP_ replied to Phil Lesh's topic in General

The reporters asking question after question about Marchand... jesus were they groveling for a soundbite. I can't believe I am about to say this... Thank God there were a couple women there to steer the conversation away from manufactured drama and back to hockey. AS RIDICULOUS AS THAT SOUNDS, IT IS EXACTLY WHAT HAPPENED.

_SP_ replied to Neomaxizoomdweebie's topic in General

IMO 2 games for Muzzin. 5 games for AA. Muzzin can be explained a bit due to the headlock, even though he did sweep his leg while suplexing. AA running at a guy's knee... totally inexcusable.

Whoa. No cursing, lady! We ===D on't use those kinds of words around here.

_SP_ replied to Dabura's topic in General

Boldy's mom would like to speak with your manager.

_SP_ replied to Dabura's topic in General

Wondered that too. They've been all over.

_SP_ replied to Dabura's topic in General

Why could we not trade down first... come on now...

_SP_ replied to Dabura's topic in General

Wouldn't mind a Vancouver trade if we get their 2020 1st. I just don't see a huge standout in these next five picks.

_SP_ replied to Dabura's topic in General

Damnit. I knew it was unlikely, but that sucks.

You have to spell it with a bunch of equal signs first. =====D ork! See?

_SP_ replied to ChristopherReevesLegs's topic in General

Goal #2 was my favorite. Marchand literally had to stay in position for 16 more seconds. Its game F'ing seven and you ish the bricks you little F'ing turd HAHAHAH F Marchand's punk arse. NHL should ban him just for the size of his stupid F"ing nose.

_SP_ replied to Hockeymom1960's topic in General

Bet you noticed Nagle!!!! Sadowy is on the team too.

_SP_ replied to Neomaxizoomdweebie's topic in General

100% fair. He earned it. They dropped the gloves, no retaliatory cheap shot. Just desserts.

Until he finds his way out of the "her profession" rabbit hole.

_SP_ replied to kickazz's topic in General

I didn't realize that. I checked the wiki for the drafts and they weren't listed amongst the traded picks. I knew Zuc went to Dallas, I thought the 19 was left off as if the picks couldn't be traded because of conditions.

I'm just here to start the stopwatch. Over/Under bets starting at 9 minutes.

_SP_ replied to kickazz's topic in General

Where did their 2019 and 2020 picks go? The conditions could definitely affect those drafts. The Zuccarello trade involves a 2019 1st...

_SP_ replied to kickazz's topic in General

Should have pushed for the condition to be a first. That's my only gripe. Zuccarello has TWO conditions that could bump up that trade to two firsts, and we couldn't even get one? Meh. Still, though, said from the very beginning that people are overvaluing a lot of these guys. Jensen got more, I think, because of his cap hit than his skills. Lot of suitors in play.

Anyway... Looks like the Sharks are going hard after Nyquist. According to Fox Sports Midwest. https://mobile.twitter.com/andystrickland/status/1099877987057569792

Right. So there's an intangible factor of trust and camaraderie, complimenting personalities and gameplay. I'm not in the locker room or watching practice. Are Kronwall, Green, and Vanek player-coaches? Are they showing up to practice early, setting good examples with conditioning and workouts, watching tape and giving pointers? These are things I can't answer. But they have to be considered by GMs. Those influences are huge. And they, or the the lack thereof, can have long term ramifications for our rebuild. So while it's easy for us to put a value on someone's play, it is difficult to measure their total team impact. I do think people overvalue players. Fans, I mean. I do think there is the occasional overpay, but to me it is more common to see players moved for what fans consider UNDER value. But in reality, there is so much that goes into building a team, it is hard to potentially give up a high draft pick with the possbility that the dynamic of the team is actually harmed and the outcome is not what they wanted. Particularly with 1-year rentals.

I feel all pending-UFAs should be moved, unless the team feels it would hinder the development of the players that would need to be called up to fill the roles, or those currently on the team. Draft picks should be the goal, or players under 23 with team control. Nyquist - 1st or 2nd. Howard- 2nd or 3rd. Kronwall-4th or 5th. Jensen - 5th or 6th. Vanek-6th or 7th Then I'm moving veterans that don't have a long-term role. Green - 2nd or 3rd. Daley - 3rd or 4th. Dekeyser - 4th or 5th. Ericsson 4th or 5th. Now, obviously the team has to field a roster. It's not possible to get rid of 6 defensemen. But they should be shopping all the players above. Get rid of 2-3 wingers and 2-3 defensemen. Secure 5-6 more picks.

_SP_ replied to Dabura's topic in General

IDK... 32-years-old? I don't see a re-signing happening. From the Red Wings' perspective, he's "old" for the movement we are going with. From his perspective, he probably has three (ish?) more years as a top-2 defenseman, does he want to spend them with a team that's not competing for the Cup? Given the questions about his medical, taking the best offer at 1:30pm would have been best, I think. And if it's medical, do what they did with Mrazek: conditional picks.5 reg games = 310 reg games = 215 reg games = 16 playoff games = 1+210 playoff games = 1+1Just don't get it. SOMETHING is better than nothing.

_SP_ replied to Andy Pred 48's topic in General

I know it's slow, I know there's not a lot of traffic with the team doing poorly.... but come on. And I'll be honest, shame on me for clicking on a post that didn't have a complete thought in the threat title. I knew it was going to be bad. If it wasn't, you wouldn't have been too ashamed to put it in the title. But, please, don't post stupid stuff. It's wasting people's time who want to engage in actual conversation.

_SP_ replied to Jonas Mahonas's topic in General

Should use the term "Beta" loosely; EA churns out the same dang game year over year. Roster update, remove two features, and add one of the features back that was removed last year...

1980s black magic or 2010's conspiracy theorist Dave?

Al Green or Rhonda Vincent?