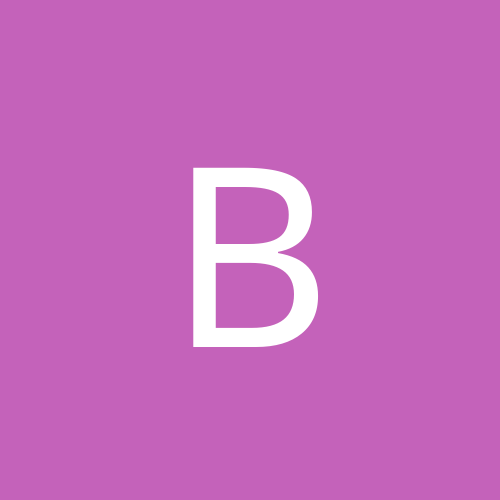 Content count

24

Joined

Last visited
About Blazer
Rank

Jr. Prospect


Birthday

08/24/1984
Profile Information
Location
Interests

Sports (Hockey, Soccer, all kinds of other sports), Music (Metalhead), Movies.
Blazer

reacted to a post in a topic:

Winter classic tickets

Blazer replied to uk_wingnut's topic in General

Not trying to hijack the thread or anything, but seeing as I'm in a very similar boat as the thread starter (regarding Winter Classic Tickets) I didn't see the point in starting a new thread with the same title (Mods, if that's better; tell me and I will): I've been a Wings fan since about '93 - '94 (got to know the NHL through NHL Hockey games, then for real shortly after) living in Norway and only got to see them play in Stockholm in 2009. I don't want to miss the Winter Classic and especially the Alumni games. The ticket mess just have me real confused and don't know what to trust; I want one ticket for all 10 games and 6 events if possible and found this site: http://shop.globaleventforum.com/iprotour/buy1.asp?action=NEW&ProgramID=PP101799 Does anyone have any experience with GlobalEvents from past events? Is it legit or fraud? And are the seats for the GLI, OHL and AHL games good, the other two I have overview pictures of; looking to buy the section 22 upgrade for the Winter Classic game in the link; looks good to me, if anyone has experience with previous WC's and think that's is bad don't hesitate to warn me Also; I was thinking of trying private accomodations (bed and breakfast type of thing, not unlike couchsurfing only organized); and found a good one in Selden Street. Is that a good neighborhood (no prejudice, just don't know what to think of areas and possible bad places), I don't have a drivers license so are taxi's better than buses, or bicycling for that matter? Not sure what is most tourist friendly. Greatly appreciate any help and pointers I can get. Kind regards. Edit: spelling.

Blazer replied to Jusek's topic in General

Happy birthday to the worlds best player Pavel Datsyuk! Hopefully this will be his first 100+ points season! Damn, 33 years old, good to know that his skill level is so insanely high that as long as the motivation is there I think he will be able to play 10 more years. You go get them Tig...err WING!

Hockeytown0001

reacted to a post in a topic:

Thank You Chris Osgood!

Blazer replied to HockeytownRules19's topic in General

Thank you Chris for taking a s***load of crap for so many years and still being able to perform at the highest level and smile about it! It takes more than a man and a simple goalie to do that. You will always be the rightful owner of the 2009 Conn Smythe Trophy no matter how hard Malkin's name is engraved on it. Finally Bedard gets fulltime help with the mentalics of the Wings' young goalies, no man is more suited to that job than Osgood! Here's to Osgood fixing McCollum's mental problem and make him chase Osgood's legacy. Should have been one more year rectifying the last two seasons and going out with a Stanley Cup bang, but the decision has been made - - happy retirement and enjoy the family time!

Blazer replied to Nightfall's topic in General

The Wings have gone through many cycles and never more apparent than the last few seasons, albeit struck by injuries, the dominant powerhouse has been leveled out and I think while the team were more than good enough to win the cup in '10 and '11; the losses have forced management to find a new way to rise above the rest of the league again. People also tend to forget the loss of Konstantinov and Fischer, those type of elite players, especially on defense just don't come along often, no matter how many #1 picks you have. The Wings draft not only skillful players but just as much their mindset, because the mind lasts longer than their bodies and no more evident is that than with Fischer. Having a young guy like that so shortly removed from top level play in the NHL running the development of our players might end up paying more dividents to keeping us a playoff team during the "fall" than if his heart condition never happened. As mentioned earlier the Avs are a perfect example of how all the bits and pieces don't add up. I for one are sometimes mad about Holland's reluctance for big splashes when they seem apparent, but as one of the valid points in the article an average of 28th as first pick over the last 10 years will spell doom if traded away for part-time players who just as draft picks might or might not blossom. Just look at Heatley, yes he made the Sharks dominate in the reg. season, but he was meant to score his goals when it mattered the most: -4, 2 assists in 4 games against CHI and only 1 assist against VAN in 5 games. I will count on our current prospect farm in 5 years than gamble on short-time FA luck. FA to me is for quickly replace your own dominant players when they are forced to retire early due to injuries (Konstantinov, Fischer) or old age (Lidstrom, Yzerman, etc...). If those players prove to be longtime and successful Red Wings, hurray! But it's not the perfect solution. The Red Wings will be fine, ESPN will continue to raise flags in July and eat grass in June. Edit: Spelling errors.

Funny coincidence to read this thread today, as my dad is going to get surgery for prostate cancer this very day. I already have a moustache though, and I'm not gonna start clean shaven, but I'm sure as hell not gonna shave it anytime soon either, so happy Movember.

Blazer replied to Matt's topic in General

Wow, utterly amazing! And I thought the old ones were good... my desktop is gonna look SO good this year

Blazer replied to GMRwings1983's topic in General

Just some quick ones: Wayne Gretzky - St. Louis Blues. Mats Sundin - Quebec Nordiques Teemu Selanne - Winnipeg Jets (I remember it when I think of his rookie rekord). Peter Forsberg - Nashville Predators (as brief as they come).

Blazer replied to tinathebambina's topic in General

You always have sites that post games up for downloading. Of course it isn't live, but its free and better than nothing; nhltorrents.co.uk is a good site for that.

55fan

reacted to a post in a topic:

How big of a Wings fan is your Wife/Girlfriend/Significant Other?

Blazer replied to Bring Back The Bruise Bros's topic in General

I'm not currently dating now, but I was during the last half of the regular season and the playoffs. Seeing as I have to download every game I see I usually watched 2 sometimes 3 games in a row, and it would drive her crazy. But not so crazy as during the playoffs when my hockey obsession takes all over and I try to watch every game from every series in addition to work. She almost threw a fit when I put on a Red Wings t-shirt (Lidström) and said I would be wearing it out in public with her. It's pretty hard to understand for girls here where hockey has a very low following, and most that follow hockey picks teams from the Norwegian league and don't really know that much about the NHL. I couldn't care less about our domestic league, only Wings and the NHL matter to me. I've read all the posts here so far and I'm dreaming hard to find a girl that actually wants to take 10 hours of flying to Detroit with me just to watch hockey. So far I've only seen two games in person, both losses (Stockholm games) and I went alone. The Wings come first, everytime!

Blazer replied to Andy Pred 48's topic in General

It seems that the Red Wings have a lot of drafts that have gone right south. 1987 and 1988 draft was pretty similar to the 1996 draft. In 1987 only 2 of the 12 players the Wings drafted played in the NHL, Yves Racine (1st, 11th pick) and Gord Kruppke (2nd, 32nd pick -- only 23 games). Guess who went as number 15, Joe Sakic, and John Leclair as no.33. Also Eric Desjardins went as no. 38, and Mathieu Schneider as the 89th pick. In 1988 same thing, 1 player out of 11 selected played in the NHL. Sheldon Kennedy (who?) in the 4th round, with the 80th pick. Mark Recchi, Tony Amonte, Rob Blake, Alexander Mogilny, Valeri Kamensky, Marty McInnis, Shjon Podein, Sean Hill (and Bret Hedican for that matter) were missed to name a few notables. The thing is, I don't have a problem with missing out on some players, but when you only get three players out of 23 selections that make it to the NHL (and barely so), I can only imagine the frustrations during those years. Fortunately things changed the year after, most notably the '89 draft with Sillinger, Lidstrom, Fedorov, Drake and Konstantinov all in one year. Allthough, taking Primeau over Jagr in 1990 was a swing and a miss (in retrospect of course). All in all I'll have '87, '88 and '96 again in trade for another '89 draft.

Blazer replied to Bring Back The Bruise Bros's topic in General

I don't see why he has to retire from playing hockey when his last stint with Modo showed that he still could play. Playing in the NHL on the other hand, not to say for the whole season + playoffs, that I don't see his ankle (and other foot related issues) holding up. And I think he knows it too, or else he would have made a clearer pitch for it earlier, not to say already been signed. He might have been (still is) a hated Avs player, but for the recognition of the hockey player he is / was (depends on your perspective), I encourage him to extend his hockey career in Sweden and on the national team. For the sake of NHL, that is in my opinion a closed chapter and should stay that way, unless some crazy GM wants to roll the dices on a Cinderella story. Edit: Typing error.

Blazer replied to Frozen-Man's topic in General

Yeah, I guess they meant thicker, not sure if its the offensive zone or the neutral zone (or both) they are going to decrease.

cjm502

reacted to a post in a topic:

Scott Stevens: The Definitive Reel

Blazer replied to jollymania's topic in General

Not to say directed to the head. I agree to the fact that hits are meant to be felt and injuries may occur, but some of those hits there are straight out intent to injure. Like the Lindros hit, or the cross check to the head on the player upside down on the bench. I'm glad he's not in the game anymore.

Blazer replied to Blueliner's topic in General

I'm willing to bet that Steve Sullivan will win it, 600 something days lost, two reconstructive back surgeries and whatnot. Even though I hope Chelios finally gets it; if not this season, next season for sure. Anyone know how many times he has been nominated?