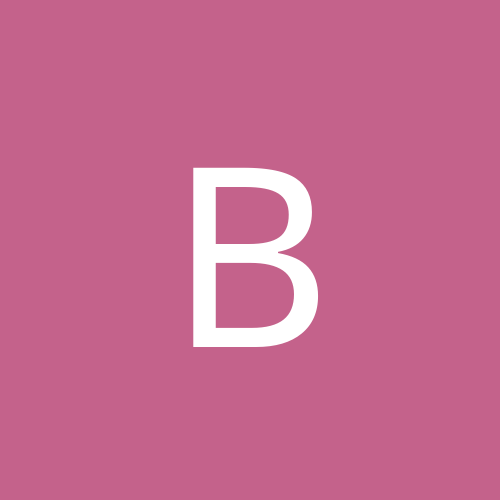 Content count

21

Joined

Last visited
BBD10

reacted to a post in a topic:

2017 Draft

Holland is recreating the dead wings

Anyone know the date of the draft lottery?

When we beat Chicago on Saturday and moved up past New Jersey. Now, we sit at pick 5. Unless we get really lucky in the lotto, we are looking at drafting someone who wont be in Detroit for 2 seasons at the earliest. Every win from here on out is bad for detroit.

LeftWinger

reacted to a post in a topic:

2017 NHLTrade Deadline Discussion

NerveDamage

reacted to a post in a topic:

Red Wings trade Vanek to FLA for (D) Dylan McIlrath and Conditional 3rd Round Pick

SwedeLundin77

reacted to a post in a topic:

Red Wings trade Vanek to FLA for (D) Dylan McIlrath and Conditional 3rd Round Pick

BBD10 replied to FireCaptain's topic in General

He cleared waivers this year. Was traded from New York to Florida for a 7th rounder and some old crappy player. About all you need to know. Maybe we could have traded Vanek for Marchenko..

Next time this team competes again will be when Holland is fired.

There is, we just dont have the cap room for it...

I would love to trade away Green and Sheahan but it has to come for the right prices. Unfortunately Sheahan's numbers arent matching up this year to that 1st round pick Holland wants. I wouldnt take anything less than that for him either. In order for a team to grab Green, there has to be two 1st +prospect or a really special young buck on the table. He is the anchor of our D and not an UFA. At this point, I dont see anyone matching what we need for Green but hey, you never know. Sheahan maybe could but I also doubt that too thanks to his goalless season. We arent giving players away. We still need to get what they are worth or we are screwing ourselves.

Just repeating what those who know a lot more than me are saying. They just hit on one in Braden smith, even under priced him. This is a good sign for the next 24 hours. I think Holland took his adderal this morning.

I would agree in years past. But there is no way that Holland doesnt sell Vanek. As lazy as I believe he is, no chance he wastes an opportunity to look like a genius signing Vanek for next to nothing and then flipping him for picks only to sign him back at the end of the season. I think that is done, its just a matter of how much he can squeeze out of it. Im willing to bet, there is already an offer on the table that Holland will take for Vanek. He has that team on hold until late tomorrow and will wait to see if anyone will beat their offer. Its smart, especially in this deadlines climate. Same goes for Smitty now that Shattenkirk is off the market. Somehow he is the best available now. I dont believe u see them move until tomorrow closer to the deadline being the top available at their positions. It SHOULD be a bidding war until the last few hours of the deadline. What should be interesting is Sheahan, Nyquist, Howard, etc. Those deals, I believe, could be made today if they are going to happen. Either way, Haznal and Shatty deals are very very good for us. I dont think we need to meltdown yet.

Based off of where we are at right now in the lottery standings (4th behind Avs, Yotes, Knights) we definitely have a shot to snake our way into the top 3. Then again we also have a chance of falling to like 7 or 8. Of course, if we send Vanek and some other productives out for some picks, that will only improve the tank lol. Maybe catch the Yotes but they are pretty terrible and I see that as a long shot. I just hope that we sell Vanek and get a 1st rounder + and then go from there. If we can get a 1st out of Sheahan, great, if not, we dont need to sell him for nothing. Get what you can out of Smith. If someone comes knocking for Green with a juicy offer, take it. If we have enough picks to package together, IMO Las Vegas(definitely) and Arizona could use some extra picks if we need to move up. Im just praying, like the rest of you, that we are able to snag either Patrick(C), Hischier(C), or Liljegren(RHD). Those are the 3 franchise players in this draft IMO and guys who are in the line up game 1. We need someone in this draft to build around.

amato

reacted to a post in a topic:

Packaging picks for a top 3 pick

LV can draft lower than 3rd. They get the 3rds % but they could fall all the way to 6 depending on the lotto but no further I believe. Could be wrong but I think that is how I read it.

With the deadline coming up fast, like the rest of you, I have been amazed at some of the values they have thrown out for some of the guys we are looking to possibly sell off by Weds. Just what I have seen thrown around: Vanek- 1st rounder + Prospect (depending on the team) Sheahan- 1st rounder to 2nd Green- 1st rounder + (Would have to be a mid 1st or 1st plus) Smith- possibly a 2nd rounder to 3rd (Note: This is all assuming the picks fall as the percentages portray at this point) With the draft being somewhat of a down year in terms of quality at the top, do you guys see Holland trying to gather up as many picks as possible and maybe packaging our 1st and another 1st for a top 3 pick? Im not a prospect guru so let me know if I am way off here, but after Patrick, Hischier, and Liljegren, there is a bit of a drop off as far as immediate impact prospects go. Im not all that confident that the Avs are going to trade away the chance to select Patrick at #1, but trading up from where we are (Which should be in a good spot still) to #2 and select Hischier or 3rd for Liljegren could be possibilities. It would be really encouraging to see Holland trade Vanek for sure and then Smith. If he could deal Sheahan for a 1st, that would be incredible. That would give us our 1st, two other 1st round picks plus what you get for Smith. All that on top of the 8 other picks in hand. That gives Holland some real fire power to potentially move up in the draft and possibly draft one of those top 3 players who have a shot to be real franchise players. Like most, I am at the point where I believe this team definitely needs to rebuild. With the immediate success of young players in the NHL these days, if we can make the right moves, we are back in the hunt in a couple of years. Package up some picks to trade up or possibly get lucky in the lottery and draft a guy like Patrick or Hischier, we are opening up the new Arena with an exciting new toy on display.

krsmith17

reacted to a post in a topic:

Coaching Search Thread a.k.a. the Jeff Blashill Thread

amato

reacted to a post in a topic:

Coaching Search Thread a.k.a. the Jeff Blashill Thread

BBD10 replied to HockeytownRules19's topic in General

Bylsma and Hitchcock are experienced coaches but they arent close to the level Babcock is. I dont want Holland to go out and get a sh*ttier coach now. If that was the plan, I am going to be pissed off because I know the Wings could afford to match the same offer babs took in Toronto. Neither Bylsma or Hitchcock are going to get any more out of the current players we have on the roster than Babs did. Blashill is an up and comer. Just like a lot of the players on this team. They are young guys who have a really bright future, like Blashill. Blashill has the chance to be the next great for the Wings. He has a relationship with more than half of the current players and knows what he has coming up as well. The transition for Blashill may even be quicker than that of a completely different coach with a different style no matter how many years of experience they have. If Blash turns into a top NHL coach, which it looks as though he definitely could, he will never leave the Wings and we will continue to be great for years to come. Bowman came to Detroit and instilled a style of hockey that molded this franchise into one of the best in all of sports. Babcock held the torch for 10 years and kept the Winged Wheel tradition and mentality alive. It is time to hand it to Blashill, not settle for a mediocre coach and continue to tread water for another 5 years.

BBD10 replied to HockeytownRules19's topic in General

All of a sudden the Leafs became more hated for me than the Blackhawks. I still cant wait until we bring Yzerman home to run the show. Sad day as a Red Wings fan. I really like Babcock and now he is my least favorite coach in history. He looked pretty disinterested in game 5-7 against the Lightning. Bring on Blash!

nyqvististhefuture

reacted to a post in a topic:

Was Legwand worth it?

BBD10 replied to Shaman's topic in General

Legwand didnt help us get into the playoffs. He made no difference and if anything, costed us the production of someone else who may have contributed a goal or 2 once in a while. If you asked me at the deadline if we would give up just the 2nd round pick or just Jankrok I would have laughed. Holland made this trade so he wouldnt be the GM who ended the playoff streak. We got as fleeced as the Caps did when they traded Forsberg to the Preds for Erat. Erat had like 1 goal all season lol and they dished him.