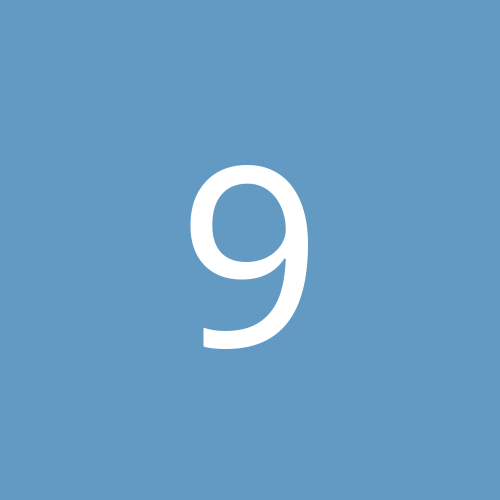 Content Count

37

Joined

Last visited
About 91forever
Rank

Prospect


Birthday

09/16/1974
Profile Information
Gender
Location

Halifax, Nova Scotia - Canada small fishing village lol

Interests

3d animation, video games, and True Canadian hockey fan!
91forever

reacted to a post in a topic:

10/17 GDT: Detroit Red Wings @ Montreal Canadiens, 7:00 EST

91forever replied to HockeytownRules19's topic in General

Hey I would love to see him return and play but over the past 10 years he has had a total of 7-8 concussions. I think its a bit more permanent damage then he thinks. I am not a doctor but i do have enough brains to know when I should look at not stepping back onto the ice. For some players its all they know is the game and unfortunately when the signs point to its not the best option to continue to play based off the injuries then they should make the call. If Franzen ever gets to return to the ice all it will take is one bad play where someone smacks his head off the boards or a misplaced elbow to the head and he could be brain dead permanently. Here is a recent post i didn't see it in this discussion but I will post it again: http://www.mlive.com/redwings/index.ssf/2015/10/red_wings_johan_franzen_experi.html

91forever

reacted to a post in a topic:

I think this might be finally it for the Mule, Sadly

91forever replied to kliq's topic in General

wow looks like Boltz (Eric Boulton) made it on conditional contract for the Islanders. hehe I went to school with Eric and I still remember when he was drafted back in 1996. Glad he can continue to be employed in the league, and it is sad that these talented players in the article are having a hard time keeping their jobs. As long as they have a clean bill of health you would think they could still play but i understand there is a risk with taking them on.

hillbillywingsfan

reacted to a post in a topic:

I think this might be finally it for the Mule, Sadly

91forever replied to HockeytownRules19's topic in General

I would rather Franzen stay off then end up with something worse shape then he is now. The smartest thing anyone could do is not let him get back on the ice period. After all the issues he has had functioning daily and having to sit out from his kids. Just a bad move if anyone lets him continue on as a player in the NHL. I hope he can fill an office job or be a key person to the organization of the Detroit Red Wings and contribute that way. It's sad he won't be around anymore but man we had some amazing years with him and got to see the Mule be a key player.

91forever replied to HockeytownRules19's topic in General

I don't know about this choice I think removing Larkin from the line is a bad move. I think he is warming up and deserves to stay on the line he is heating up the ice and is always there giving 110%. I think it was a bad choice to keep Cleary another year contract renewed, and with all due respect I will say he has been a great help over the years. I just don't see him being key to any success going forward for this team. We have a lot of young guys in their early 20's to mid 20's that are going to be key for the teams success. Cleary/Andersson would be a scratch for me. Keep Larkin where he is unless he isn't living up to the game over the next few months.

91forever replied to Hockeytown0001's topic in General

well Abby is sure starting the year on a high note and I am happy about that. Larkin could be a permanent weapon to this team. I'm looking forward to see what he does tonight. Still would like to see mrazek on the net. Most likely ridng out Howard until he slumps. Going to be a good year guys lets go wings!

91forever replied to RedWingFan13's topic in General

I would love to see some awesome new talent like Fedorov style. Damn I miss those days. All i really care about is getting into the playoffs in 2016. Hate to lose such a great streak only this time let's win the cup.

91forever

reacted to a post in a topic:

What if we got a new 91 in town? Vladimir Tarasenko

91forever replied to turbowhistle86's topic in General

I hope your right. I told my friends it would only be a matter of time and when the playoffs were done we would see an offer on the table. I seriously think it will be the Leafs. Here is a news link from today: http://thechronicleherald.ca/sports/1283638-with-red-wings-out-of-playoffs-babcock-sweepstakes-could-heat-up

No show Ray Emery no thanks for backup goalie. lol He was horrible for the Sents. late for practice, sleeping in late, speeding, and partying. Damn good when he showed up but not a fan.

Well I for one would like to see more scoring young blood its the biggest change needed. Franzen will not play again sad as that is but his salary will be available to some extent to make purchasing a replacement player possible. All I know is we can't afford to go with any older players its a dead move. I still remember with Hossa signed I was like wow great purchase but we didn't get any goals from him in the playoffs then when he flopped back to the ducks he actually was scoring not sure if it was a line chemistry thing or what. Mike Modano was also a poor purchase as the end of his career if we got him 5-6 years before it would have been worth it. I know Howard will not want to ride the pine anymore and he's really expensive to have sitting around. Mrazek will be the main goalie no doubt there but I am sure there are areas they will work with him on for improvement unless the coaching staff is blind. I can honestly say whenever Mrazek gets behind the nets to clear the puck I am always scared he's going to pass to an opposing player as we almost saw a goal last night when he did this. Is Zetterberg going to get better and be able to score again anytime soon? That's the big question he makes some great shots but they aren't finding the back of the net injury or not is this what our team needs? Again I do like Zetterberg but what's he going to bring to the table at the end of the day for our chances. Weiss and Zidlicky should be gone traded for whatever we can get to little to late. Howard being traded to Oilers would be a good move especially with the young team and like others said on this thread if McDavid turns out to be another great one Howard will want to ride that wave for certain. What goalie doesn't want to have his name on the Stanley Cup? Howard just missed his chance on this in 2008-2009.

91forever replied to Hockeytown0001's topic in General

Of all things a ******* shut out!!! Man way to go down worse. Red wings need some scoring young talent man frustrating as hell when we can't score Datsyuk and zetterberg can only do so much time to invest in the team future.

One things for certain if we win not a single Red Wing Fan will be sitting lol.. and I know I will be giving the one finger salute to the league as will the players maybe in their mind lol.

IF they manage to win this will be huge upset like when we beat the ducks in 2013 when everyone said we wouldn't make it past them to the 2nd round. Plus the stars are not aligned and it would be great to see Wings go next round and have a true original 6 game. Am I pissed at Kwall being suspended .. hell yes! I am mad. I am not about to abandon my team I wouldn't be a true Red Wings fan I will stick with them thick or thin or until the very end.

91forever replied to sum1's topic in General

Am I correct by saying his last name is hard as heck to say? I can pronounce a lot of difficult last names; this one tongue ties me when saying it.

91forever replied to MTU_Huskies963's topic in General

Hey maybe this is a good thing. Maybe they will play like they have nothing to lose in the sense they will go full out desperate; and Mrazek will be fired up to prove himself again.

91forever replied to wings7's topic in General

Time to call up some last chance Defense men to try out I guess. I would call up Marek Tvrdon. Been looking at games states and right now it's looking like a bust. Unless we by some miracle play like we did in game 5 then we can seal the deal. I think if we really wanted to be next round this series would have been over last game. The huge problem is finding the back of the net. If we can't do a last minute pass in front of Bishop and come in the back door then we are done. We can't pray for a 5 hole goal from Bishop as we have seen 2 times now that was just mind boggling to see lol.. It comes down to delivery and if our main guys were scoring like they should be we wouldn't be having this game 7. Despite injuries on the team I want Zetterberg to score he has come up big but can't put the puck where he needs to. TB is all over us with the long reaches of the stick we are out every time because this they are breaking up all plays and are playing really great hockey defensively. Bishop is a big guy do I think he's an amazing goalie no.. That being said he has great potential to be better. He's a big guy and cuts down on the space open on the net, we need scoring pure and simple without that we are going to see these upsets time and time again. It was great to see Tatar hit the back of the net twice last game. Abby is coming close but wrist issues from that hand injury still not helping on that end. If anything I would drop the dead weight on our team Weiss needs to go and Zidlicky is a bust and deserves to go up on the block for next year trade them both away. start looking at prospects to fill the goal firing slots. Datsyuk isn't going to be able to hold the fort in the playoffs alone even with Glendening and Tatar pulling up the ranks. It makes me sad when I think of the days of way back where the Russian line would destroy the other teams I sure miss the days of Konstantinov, Larionov, Fedorov, and Kasatonov. That was a world class line. Heck I would even welcome Dino Ciccarelli type player to the team it's to bad Johnson plays for TB lol..