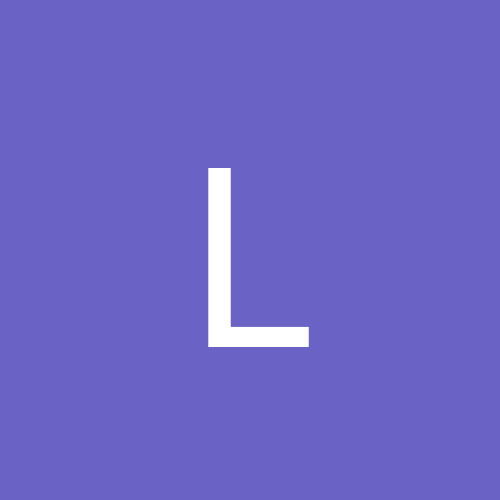 Content count

47

Joined

Last visited
Contact Methods
AIM
MSN
Website URL

http://leds.camarades.com

ICQ
Yahoo
Their best fighter is probably Bert who wont fight, lol. Would love to see the Wings pick up someone who could stick up for his teammates. The fans love a good fight, isn't that who is paying everyone's salaries? Give the fans what they want and help out the team at the same time. Too many soft players, definitely need more grit.

LeDs replied to Hockeytown0001's topic in General

So far the Wings just lack the Hunger needed to Win the Cup. Scottie Bowman always commented it was important to have turnover in your roster in order to keep a successful team hungry.

LeDs replied to Hockeytown0001's topic in General

Phoenix just wants it more than the Wings. They out-hit us and out hustled us. If you lose to a team that is better than you are that's one thing, but to lose because they played harder is inexcusable especially in the playoffs. The Wings know they cant just skate around and win on talent alone, so it makes you wonder why they are doing that. Unless someone shakes up things, right now, the Wings will be heading home after round one, and deservedly so.

LeDs replied to Booster313's topic in General

Hindsight? We haven't even had time to look back yet. lol. Filppula is a solid two way center. Good on face offs. Solid penalty killer. He has upside offensively, he is only 24. Last year during the playoffs when it was all on the line he delivered. If he was playing on the top two lines he would have much better numbers. Compare him to Datsyuk and Zetterburg at the same age. Zetterburg was playing for Timra in Sweden and Datsyuk had about the same numbers. If Holland made a mistake it was by signing Hossa. By signing Hossa we had to put off signing Zetterburg, Franzen and Hudler. The way Franzen and Hudler are playing this may have been a big mistake. But if we win the cup again. Holland is brilliant.

LeDs replied to hoogs's topic in General

I would rather see Helm, Leino or McCarty than Maltby. Maltby has always been a role player but he no longer plays the role. Loyalty goes both ways. Maltby should put more effort into his game. He no longer finishes his checks, doesn't agitate like he used to. He needs to pick up his intensity or retire.

LeDs replied to Heaton's topic in General

Surprised everyone is for splitting up Datsyuk and Zetterberg. I think they have the best chemistry together of any pair in the N.H.L. Holmstrom is a perfect compliment for those two. Why break up a line you just won the cup with. Put Hossa with Filppula and Franzen.

LeDs replied to Heaton's topic in General

Mac should be getting in the best shape he can and then go compete for a job with the Wings. If he doesn't make the team and is sent to Grand Rapids thats still $100,000. I wonder what he was making when he was out of hockey? If he thinks he deserves to be on the team, go out and prove it.

LeDs replied to Ruys92's topic in General

You can go into training camp over the salary cap but you would have to make moves before the start of the season to get under. I think thats what they will end up doing. Chelios will be on the team unless he decides to retire. "Cheli wants to be back, I told him we had a contract for him,'' Holland said. "We have sort of a gentleman's agreement.'' Mac would be stupid if he continues to turn down the two way contract. He still needs to work his way onto the team. Are there any other teams offering him a contract? They played Mac over Downey right off the bat so that would indicate they prefer Mac. Quincey cant be sent back down to G.R. so he has to make the club, clear waivers or be traded. I think he is a lock to make the club.

http://www.behindthejersey.com/2008/07/08/...-trading-block/ found the interview if this link works. http://a1135.g.akamai.net/f/1135/18227/1h/...y_and_Wojo_Show

Holland has stated that Lilja was signed as insurance in case the young guys dont work out. He also said that Lilja could very well be traded.

Great deal. The Wings had nobody in their organization to replace him with in the next few years. Not sure where the concern for the lack of scoring is coming from. He had more goals than Datsyuk or Z at the same age.

LeDs replied to Penky26's topic in General

I have seen several versions of the team picture but I don't ever see Yzerman. Just curious as to why he isn't in the picture.

It amazes me just how many fans just dont get the make-up of a team. You need a mixture of guys. Young guys, veterans, skill players, grinders. If you dont have the right balance it creates a problem. I think Holland, Babcock, Bowman etc. know what they are doing. Why do you think we signed Drake? What did he bring to the team? Why did we re-sign Mac AND play him right away? Why did they put a rookie with hardly any NHL experience in the line-up for the playoffs? The WIngs haven't won the cup without having a couple of tough guys in the line-up. In 2002 we had Mac, Fischer and Shanahan. The difference between last year and this year is this year we were tougher , more intense and instead of backing down, we pushed back. If the Wings decide to go with a softer line-up it will be a mistake.

You cant have a team with all skill and no grit and win. Thats the reason we lost to the Ducks in the Conference finals last year. We added Drake and later Mac and Helm and that helped change the attitude of the team. Just take Datsyuk's comments about how he was hitting more because of watching Drake. For all of you who think we can just stay the same and win again thats not going to happen. Adding Hossa was great but he doesn't replace Drakes' intensity and grit. The reason its so hard to repeat is because the desire isn't as strong and players become complacent.