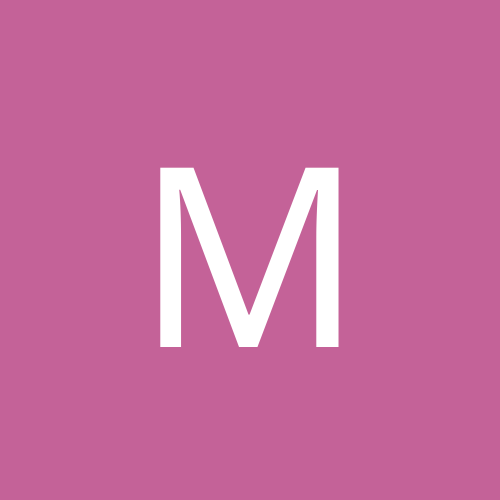 Content count

76

Joined

Last visited
About mrhockey2k
Rank

Feed the Mule


Birthday

10/18/1984
Profile Information
Gender
Location
Interests

Hockey, Hockey, and Hockey! Stevie Y is my all time favorite player! FU Mr. Bettman! PFL
mrhockey2k replied to HockeyTownHouligan's topic in General

someone should write pavel a song and submit it. Come on Bertuzzi has a song! (they havn't played it since his nucks days I think)

mrhockey2k replied to Ruys92's topic in General

Video of Downey I found that made me laugh! Kinda off topic, but whatever! Downey Video

mrhockey2k replied to DatsyukownzU13's topic in General

Fedorov Who's the better diver Forsberg or kariya

The 97 and 02 ones posted look right 98: Shanahan-Yzerman-McCarty Holmstrom-Fedorov-Brown Kozlov-Larionov-Lapointe Maltby-Draper-Kocur Lidstrom-Murphy Fetisov-Mironov Rouse-Macoun Osgood-Hodson Gilchrist, Dandenault, Knuble, Ward and Eriksson were also on the team, but I believe the above were the startes for majority of the games. I remember Gilchrist played in some games cause Stevie was talking about him playing with his groin torn .

I just wanted to say... THANK YOU DETROIT RED WINGS!!!!!!!!!!!

mrhockey2k replied to Gizmo's topic in General

I HATE Sammy...as a "Top 6 Forward!" He is not one! I Love Sammy as a 3rd Liner playing with The Drake and Drapes!

mrhockey2k replied to aflac9262's topic in General

<---- My avatar. Nuff said!

mrhockey2k replied to hardcoretom21's topic in General

the accuracy one, or passing for the accuracy one, i remember him in those. and of course he was in the 1 on 1 shoot out ones with the goalies.

I'm 100% for Fedorov coming back, but a little bird told me not to bring up that topic or a bring back Fedorov thread might get started. I mean we havn't had one for a couple days ya know!

lol Osgod! I'm with ya there! D-Mac should not play unless he can play anywhere near the level he used to (for detroit not calgary).

I used #33 just as an example because in the PLAYOFFS we played them a lot and he put up a lot of goals against them. Other teams we played a lot in the playoffs over McCarty's stint changed their goalies a lot (a la St Louis). Anywho PLAYOFFS being a key word here, he proved he could be clutch when we needed to win important games. Don't think that I'm campaigning for him to take a roster spot if he can't play at this level anymore, but if he can play anywhere near what he used to, I'd cut The Drake in a heartbeat. I'd Cut Samuelsson too. Yet I'd keep Downey in the lineup over all three.

he could be to the wings in 08 what joey kocur was to the 97 wings.

I remember a certain #25 of Detroit scoring countless clutch goals on a certain #33 of the Avalanche. Doesn't that count for something? Maybe he's the clutch guy we're looking for to get us passed say a Giguere or Luongo. I really sense something brewing with the Ducks and hes the type of guy you want on your side when Pronger and Perry and the other quacks get out of control.

mrhockey2k replied to rage's topic in General

switch samuelsson to chicago and samsonov to detroit and their stats would be reversed and samuelsson would be the one getting waived. I just figured the swap because samsonov is faster, but they are pretty much the same player.