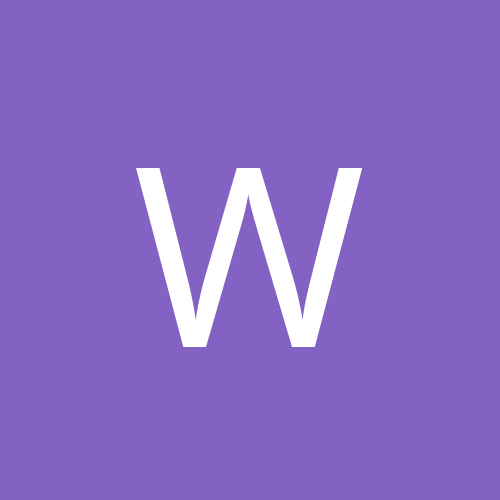 Content count

61

Joined

Last visited
About WingsDC2B
Rank

Top Prospect


Birthday

07/23/1975
Profile Information
Location
Interests

Hockey<br>Baseball<br>Swimming<br>Water Polo
WingsDC2B

reacted to a post in a topic:

Wings Make Offer to Danny D!

And that is exactly the problem with my argument For the next 10+ years we are going to have to hear about the Cinderella Kings, and possibly lose out at a prime window of opportunity to add some solid pieces in a rich draft and a shortened season. I'm just playing the odds here... we have better odds at improving the team in the next 4 months (trades & draft) than we do at winning a cup, but both are possible. It's just about which is more likely and a better sports business/future gamble. We of all teams should know what it truly takes to both make a solid cup run and win it. I don't think this is our year, just trying to be honest as much as it pains me to do so.

Anybody but Pav, Hank, Jimmy, Kronner and Helm. I'd say Fil would catch top dollar. Some teams may want a veteran d-man like White or Huskins. Or other vets like Cleary, Miller, or Eaves. These players are not valued that high on our team, but teams (like the Wings) have over paid for depth in the past at the deadline. I don't see any of these player being on the Wings much past a year more. We have our base, and need to build off of that. And sometimes that means parting with an important part, like Fil or Mule. Tigers did it with Granderson, and look now, I'd say the Tigers made the right, but tough move.

WingsDC2B posted a topic in General

For the first time in MANY years, I believe the Red Wings would be better off as sellers at this years trade deadline rather than buyers. Here's why: 1. This years draft is one of the deepest in many years. A lot of talent out there. The lower we finish in the standings the better the pick. 2. Because of the shortened season, most teams (even the Wings) are still in the playoff hunt and feel they should do whatever it takes to make the playoff. Thus, the price tag on players is going to be much more than what they are truly worth. We could get more bang for our buck. Could be prospects, draft picks, etc. 3. Let's face it, this years team doesn't have the make up for a long post season run. Not to mention, the fact we can't stay injury free.

WingsDC2B

reacted to a post in a topic:

Zetterberg's first NHL goal

WingsDC2B replied to a topic in General

WingsDC2B replied to Hockeytown0001's topic in General

Looks like a MCL sprain. My guess is he will be out 3-4 weeks. We'll see in the morning... you heard it here first! Now lets see if I am right!

WingsDC2B replied to WingsDC2B's topic in General

You described it perfectly!!! It was a sweet hat... I'd love to get my hands on one!

WingsDC2B posted a topic in General

Did anyone watch the post game interview with Mule today? It looked like he had on a hat that had that had both the old english D of the Tigers and the winged wheel of the Red Wings. Now granted, I only have a 27 in TV so it was hard to tell if that was really it, but if so... have you seen one in the stores and where can I get one? Thanks!!! I believe it was red.

Like I have always said... Sharks fans are like Raider fans, but with more money!

WingsDC2B replied to a topic in General

My vote is for Pronger for April!!!

I attended a very special game. I kind of even realized it at the time! I remember telling a San Jose Sharks fan to watch that rookie playing in his very first NHL game. That rookie... #40 Hank! I was lucky enough to see his NHL debut (he got his first career point by assisting on a Fedorov goal) on October 10, 2002 live in San Jose! Check out the game recap below: http://sports.espn.go.com/nhl/recap?gameId=221010018 Now if I can only find that ticket stub... that would be cool to frame with an auto'd picture of him.

WingsDC2B replied to Statiklullaby87's topic in General

my answer: nobody! First round bye sounds great to me. I will NEVER pick my poison.

WingsDC2B replied to esteef's topic in General

D Mac - Drake - Downey = CRASH LINE

WingsDC2B replied to Majsheppard's topic in General

Any chance of a first round bye??? Oh sorry, that's only in my fantasy league.

WingsDC2B replied to CrossCheck24's topic in General

They will make one or two "small" moves, but nothing major because the "price was too high"