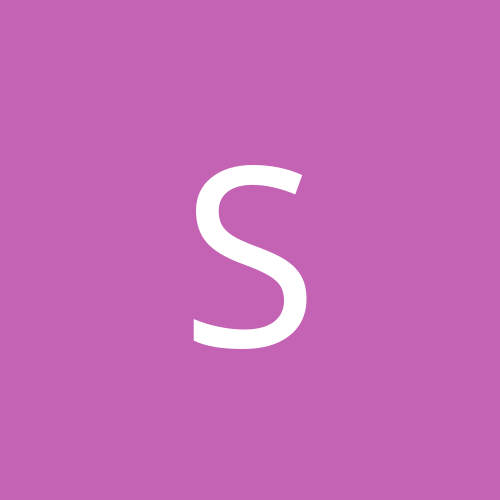 Content count

98

Joined

Last visited
About Sentonial Debut
Rank

WE ARE THE D


Birthday

01/14/1983
Contact Methods
AIM
Website URL

http://www.myspace.com/sentimentalmike

ICQ
Sentonial Debut replied to Frozen-Man's topic in General

oh i've been a franzen guy ever since the beginning of last season. just look at the signature

Sentonial Debut replied to Salviaman's topic in General

the bottom line is that we are on par with all the top teams. the only 2 teams that scare me are the ducks and the stars. we've been known to manhandle the stars so that isn't that scary and while the ducks have gotten better this year we still have a great chance to beat them

what happened to this already being a done deal? i remember several weeks ago the headlines all over this site were that we had signed Brunnstrom

i don't understand the constant thought of a need for anymore defensemen. all i've seen is great quality play from guys like Meech, Quincey & Ericsson. also we have Kindl who is supposedly better than all of the guys i just mentioned. if we go after anyone in the off-season it has to be some kind of scoring ability on our second line.

Sentonial Debut replied to WingNut_in_WV's topic in General

it looks like we are gonna have to make a trade to get a top 6 winger because there is no one left.

Sentonial Debut replied to redwingfan19's topic in General

i always thought he was a little overrated but after seeing him in this year's playoffs there is no question he is one of the league's top goalies

Sentonial Debut replied to zata40's topic in General

i think lidstrom is going to go down as the best of all time. i think he has had to play in 2 different eras, pre and post lock-out, and is great offensively and defensively. i know it may sound biased but i truly believe he is the best defenseman in NHL history

so we're playing the San Jose Dolphins?

Sentonial Debut replied to CNDHockeyFan's topic in General

remember when driving the net and screening the goalie was called playoff hockey...seriously Calgary scores goals the same way we do by attacking the netminder, the fact of the matter is the can see that they just aren't as good as we are so they are looking for some kind of excuse like a bunch of babies

Sentonial Debut replied to hckypete96's topic in General

you must be joking...Hasek did mess up but Lidstrom can do no wrong. if he messes up then there are specific reasons for him doing so. he let Iginla score to give him some false hope so he can crush him like a bug. never question the Lidstrom

Sentonial Debut replied to davk912's topic in General

i think it's safe to say that every single problem in the world is a direct result of Robert Lang. if he could skate a little harder and get some goals then i know that the war in Iraq would be over.

Sentonial Debut replied to zaxx's topic in General

he is screwed on a line with the lang and sammy hence the slump. everytime anyone said anything bad about lang all season his supporters would come out and say "wait until the playoffs." well im still waiting and personally i can't wait until he is no longer a red wing. calder needs to have some kind of playmaker on his line such as bertuzzi or hudler

Sentonial Debut replied to Echolalia's topic in General

Wings over Flames in 5 Ducks over Wild in 6 Canucks over Stars in 6 Sharks over Predators in 7 Sabres over Islanders in 4 Lightning over Devils in 6 Thrashers over Rangers in 7 Penguins over Senators in 6 Wings over Sharks in 6 Ducks over Canucks in 7 Sabres over Lightning in 5 Penguins over Thrashers in 6 Wings over Ducks in 6 Sabres over Penguins in 5 Wings over Sabres in 6

Sentonial Debut replied to stevie for president's topic in General

Brodeur is a little overrated but so is the breaking of this record. with teams more likely to get wins with the tie removed you can see that this record being beaten isn't that amazing. look at the fact that Luongo is about to do it in the same season.