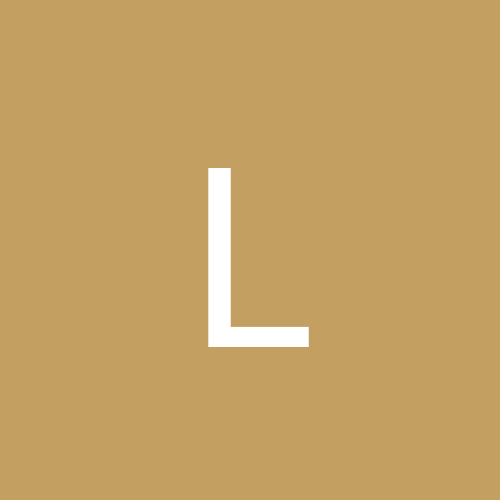 Content count

29

Joined

Last visited
ladybugblue replied to MacK_Attack's topic in General

They interviewd Melnyk after the second period and said the Murray will be back next year. They just fired Muckler last year so I think he sticks around for a least one more year. Yes in fact it was a 3rd degree MCL tear. Unfortunately he was also one of their best players the last two games.

ladybugblue replied to Wingsfan72's topic in General

According to comments from his agent on the fourth period, there was more than one team that were talking with Vanek...this could have any number of teams and I think fans need to start to expect this going forward.

ladybugblue replied to Kp-Wings's topic in General

I was shocked when I read this article this morning. I had heard that Muckler may step aside and be a consultant with the team and Murray would move up to the GM position. I know the team doesn't want to lose Murray to the free market and that might have something to do with it. Muckler has been criticized for not getting some big name players at the trade deadline, but historically those deals haven't really worked out for the team (i.e. Bondra, Arnason). But I never expected him to get fired. Here is a link to another article that indicates that maybe he wasn't fired but asked to work with the team in another capacity: http://www.ottawasun.com/Sports/Senators/2...17/4267947.html If he was fired maybe it was because they wanted to change things now rather than wait out one more year on his contract. Still really bizarre.

ladybugblue replied to a topic in General

How about adding Correy Perry and Brad May to your list...May gave a slew foot near the end of the game. I wouldn't necessiarly say they are a dirty team but they do use illegal tactics, not hard to see given they have the most penalties. The first two games were no different than last night, but the Ottawa players weren't trying to skate through it all the first two games and didn't really fight through it. But last night they were skating and that's why the illegal tatics (hooking, obstruction, interference) showed up more. I think the suspension will hurt them more than it did against the Red Wings. Ottawa will be at home and I think they will try and not let up...it helps that the media in Canada basically don't think Ottawa can win the series so they are using that to help them too.

ladybugblue replied to zetterbergfuturemvp's topic in General

Yes there is when you use your elbow to hit someone in the head there is a penalty usually called. Suspensions based on elbows to head have been handed out before, and given the history he won't get a pass again, probably only one game but I don't think he will get nothing...for those defending based on height...get a grip, Ottawa had Chara and he never got suspended for elbows to the head, in fact the only suspension he got was for fighting in the last two minutes of a game.

This was the Ottawa Senators we had all been waiting for...20 more minutes like that and they can cut their deficit in half... Go Sens Go!!

They looked really good...they need to keep it up the rest of the way.

I think it is Bryan Adams...not sure of the name of the song.

Thanks to many of the Red Wing fan supporting the Senators. It seems like many fans don't think it is possible to come back from 2-0 and lots more that are enjoying the Senators struggles. I still believe this team can pull it through, if Anaheim and Edmonton could do it, so too can the Senators. Go Sens Go!!

ladybugblue replied to redwingrulez19's topic in General

While the Ducks aren't the "gonniest" team ever there are parallel to the Broad streat bullies...if they win they would be the first team to have won that had led the league in penalty minutes in the regular and post season since the Philly teams in the 70s did (crosses fingers and toes so hopefully this doesn't happen). Here is an article discussing this from a former refs perspective: http://www.globesports.com/servlet/story/R...ory/GlobeSports

ladybugblue replied to HockeyCrazy3033's topic in General

I would disagree...the first series against Pitts was very physical and the series with Buffalo in a couple of the games was hard hitting as well. The only thing is the opponent couldn't match Ottawa's physical game. The Pittsburghe series was the most physical as most of the players were hit hard (i.e., Eaves was injured in this series). Anaheim so far has upped the ante and we will see in tonights game if they can respond back. Ottawa has not lost back to back games since December so I like there chances in tonights game. This will be tough series for Ottawa to win but they can if they exploit Anaheims weaknesses (penalties, maybe resulting in suspensions, only team to have two suspensions in one playoffs) and upping their game and using their team speed to beat them.

ladybugblue replied to a topic in General

Cherry actually really likes Alfredsson and has been calling the Senators to go all the way all playoffs. I don't know if some of that has to do with it being a Canadian team or not. The problem is not nationality but type of play for guys like Cherry. They like guys that have that sandpaper element and are quite physical and not so much finnese (sp). Alfredsson this year has been hitting a lot more than in the past and that is what he likes to see. I don't know if that will win championships but as a fan of the Sens it is an element that I have seen working against opponents and intimdating them more than I thought it would.

ladybugblue replied to a topic in General

Why would anyone listen to Strachan...he was fired from HNIC and the Globe and Mail and his credibility is about as low as it could be. I take everything he says with a lot grain of salt as most of it is garbage and stir &*@! up. As for Giggy and his equipment, you can try and say you think the equipment is illegal but I am sure that the Wings organization would have complained privately/publicly about this and made sure that it was legal. He is a big guy 6-1 almost 200 lbs so he is going to look big because he already is.

ladybugblue replied to livediehockey80's topic in General

While I agree that it is still early, I am glad to see some fans seeing this team like the Sens fans have been seeing them throughout the playoffs. They have been the best team since December of 2006. Also, I would add Volchenkov and Phillips to the list of players that have played VERY well...Volchenkov blocked 11 shots on the Saturday night game. (both players are in the top two in the post season in blocked shots) I don't know what will happen going forward but as a Senators fan this was a long time coming and great to see the team playing to its potential and getting offense from all areas...Defense chipping in goals and goals from 15 different players. Look forward to what comes next!

ladybugblue replied to a topic in General

Sabres had only 15 shots on goal the whole game. I have to say I am surprised. I thought Ottawa could win against them but I thought the Sabres would play much better than they have. It is still not over but for the Sabres to win something dramatic would need to happen.