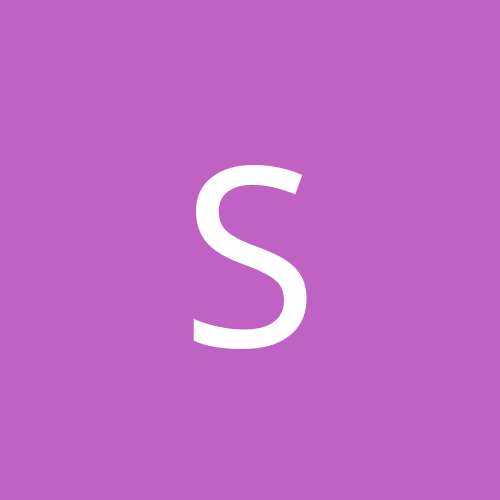 Content Count

141

Joined

Last visited
Stu in Israel replied to russianswede919293's topic in General

This from the Internet: On August 9, 2010, the Detroit Red Wings announced Salei signed a one-year contract[10] with the club worth $750,000, with an additional $350,000 in performance bonuses.[11] According to general manager Ken Holland, Salei's positive experiences under current Red Wings coach Mike Babcock in Anaheim contributed to his decision.[12] He will reportedly anchor the third defensive pairing with Jonathan Ericsson.

Stu in Israel posted a topic in General

Red Wings' fans number one in hockey, number three in all of sports, according to Sports Illustrated http://prohockeytalk.nbcsports.com/2010/08/detroit-red-wings-rank-as-highest-nhl-team-on-forbes-best-american-sports-fans-list.php

Stu in Israel replied to CenterIce's topic in General

Wonderful for a guy who has put his life back together. He deserved it, he earned it, and I wish him and am sure he will be a great success.

Stu in Israel replied to Canadian_Yzerman_Fan's topic in General

I'm very pleased with the work of Ken Holland as GM of the Red Wings, so it's no surprise that Steve Yzerman had to go elsewhere to be a GM. Here's a link to an article about his early season moves with the Tampa Bay Lighting. I'm not too good at making these links, I sent it to myself my Email, and it worked, but the fact that it hasn't come out in red when I pasted it may mean that my link won't work. Sorry! http://prohockeytalk.nbcsports.com/2010/07/tampa-bay-lightning-like-a-phoenix-rising-from-the-ashes.php Great! The "paste" didn't come out in red, but it did come out in red when it was posted

Stu in Israel replied to SwedeLundin77's topic in General

I really laughed at some of the preceding responses; you guys are great! Anyway, here's some info from Wikipedia on Boogard: Boogaard's knockout of fellow enforcer Todd Fedoruk in a fight during a game against the Anaheim Ducks helped spark debate over increasing the punishment for fighting in the NHL. During this fight, Boogaard landed a brutal punch to the cheek sending Fedoruk to the ice. As a result, Fedoruk had to undergo surgery to reconstruct his shattered cheek using titanium plates. Fedoruk and Boogaard would later become teammates in Minnesota during the 2007–08 season. Boogaard is noted for a humorous incident that happened during the Wild's prospects camp prior to the 2001–02 season. When trying to check another player on the ice, Boogaard missed him and crashed into the boards with such force that he went through a pane of glass and over the boards. Boogaard stepped back onto the ice seconds later and a replacement pane was adorned with a drawing of a person. Boogaard and his brother Aaron, who plays hockey for the Wilkes-Barre/Scranton Penguins of the American Hockey League, run the Derek and Aaron Boogaard Fighting Camp in Regina, Saskatchewan, for children ages 12 to 18. This has sparked some controversy, with some people siding with the Boogaards, saying that they are teaching children how to not get hurt in a fight, and others opposing them, with the position that the Boogaards' camp is merely encouraging children to fight.

The Wings are thrilled to have had a number 21 drafting position, so one would think that the #1 pick is a surety for greatness; not so, it's ALL a crapshoot! Yes, I know, there are exceptions, such as Eric Lindros, Joe Thornton, Vincent Lacavalier, Patrick Kane, Steve Stamkos, and perhaps a few others. However, here are the Wings' only #1 choices in the First Round: Claude Gauthier (1964), Dale McCourt (1977), and Joe Murphy (1986). As Jim Nill has indicated, it's a crapshoot in picking a young guy whom you HOPE will develop into "greatness," or something close. The odds (certainly as far as the Wings are concerned) are better in favor of later picks who are maybe slower developers, but in the end become "late round gems." By the way, here's a list of the Red Wings recent first picks (not #1 picks): Landon Ferraro #32 (2009), Thomas McCollum, #30 (2008), Brendan Smith #27 (2007), Shawn Matthias #47 (2006) traded to the Panthers for Todd Bertuzzi, none of which have made it to the "big team," yet However, the start of the third millenium c.e. has been fruitful for the Wings: Kronwall 29th (2000), Grigorenko 62nd (2001), Hudker 58th (2002), Howard 64th (2003), Franzen 97th (2004), and Kindl 19th (2005). Let's see what late round gems they'll get this year.

henrik40

reacted to a post in a topic:

Evgeni Ryasenski

Stu in Israel replied to nosyt612's topic in General

I'll digress from this debate to tell a story I once read on the Internet. When Gretsky and Howe are together and someone asks who's the greatest NHL player, each of them points to the other, and says, "He is!" Chew on that for awhile.

Stu in Israel replied to CenterIce's topic in General

How can you not admire a team that is always out there looking for "bargains." The management of this team is fantastic. Could someone please explain how a 22 year old can be acquired without going through the draft.

Stu in Israel replied to titanium2's topic in General

"Prior to Stevie there was Gordie Howe, but many years had passed between those 2 guys; lets hope there isn't a 30 plus year gap for another Yzerman/Howe/Lidstrom type." Gordie Howe was the star of the Red Wings, but he was never a captain Alex Delvecchio was the captain. Yzerman helped bring a moribund franchise back to glory. The glory years of most teams (Yankees the exception?) does not continue indefinitely, so let's enjoy ours while we can. Ours of course is based upon continuity of ownership, management, and a team philosophy that seems to be a model for any hockey team. Lidstrom is a good captain and I'm sure that Zetterberg will make a good captain also, but Yzerman's leadership was something special. As long as Yzerman's name has been brought up I'd like to apologize for a post I started about two weeks ago. I had asked the question as to whether Yzerman would ever be persona non grata,but when I though about other General Managers, none of them are persona non grata, so I was embarrassed by my post!

Stu in Israel replied to king_malice's topic in General

I could be wrong but I think the draft picks are done according to the regualr season NOT the playoffs. Who sucks what, are you talking about lollipops, popsicles, or what?! Try using explanatory English rather than gutter language!

Drake_Marcus

reacted to a post in a topic:

Steve Yzerman

Stu in Israel posted a topic in General

Steve Yzerman will always be "The Captain" to Red Wing fans, and his jersey will always be in evidence at any Red Wings arena, but will he be "persona non grata" in the future? Sports has very little sympathy. Players are traded as if they were "player cards," with no feeling for families or friendships; players are dropped or unsigned when the team feels their usefulness is over, etc. Steve Yzerman's "loyalty" is now to the Tampa Bay Lightning, and even though he has said that he won't "raid" the Red Wings for players, he has already signed Pat Verbeek as a scout, and is interested in "capologist" Ryan Martin for Assistant G.M. It's for sure that Yzerman knows whom the Wings are interested in for the draft, will he now attempt to use that knowledge for the benefit of the Lightning? Many people hope that Yzerman will one day return to the Wings, but in the interim, will he make himself "persona non grata," bearing in mind that sports has no sympathy and that a man's loyalty is to whomever signs his paycheck.

Stu in Israel replied to The Secret's topic in General

Grammar correction: "Feel" is a Stative Verb and cannot be used in the Continuous/Progressive Tense, so maybe you still feel sour about him leaving! His departure was a mutual decision. Due to salary cap constraints his stay on the Wings might have necessitated dropping two or even three players! Oh, and "alot" is two words: a lot However I'll be rooting for Philadelphia too, because: 1) They've never won a Stanley Cup before; and 2) Their comeback after being 0-3 in the first round, deserves being the Cup winner.

Stu in Israel replied to 96warrior's topic in General

"What happens if the Wings and Bolts meet up in the finals anytime soon? Who are you going to root for? The Captain, or our Team? Something to think about." No, there's nothing to think about if you're a Red Wings fan! I think Yzerman's position (Vice President?) was created merely to keep him around, and because Ilitch likes him, but when Ilitch tried to get Holland to move "up" to president, and Holland refused, Yzerman figured he had to jump at the chance of being a GM now. Congratulations to Holland for standing his ground and congratulations to Yzerman for pursuing his dream. Sometimes there's very little sentiment in sport, both by the teams and by the players. that's the name of the game.

Stu in Israel replied to Majsheppard's topic in General

To Majsheppard regarding this quote: Kris Draper said himself that red is the color of passion. Yes, that's true, and some teams even paint their locker room red to get their team excited and paint the visitor's locker room a pastel blue because that's a relaxing color (to tone down their aggressiveness). However, I'm sure you've heard the expression, "Seeing red!" which means raising one's level of excitement. So, does seeing a Red Wing jersey make opposing teams more aggressive against the Wings?! There's more than one way of interpreting color symbolism and emotions!

Stu in Israel replied to shaeb30's topic in General

Sorry, your title is incorrect, the Wings did not "assign" Ferraro to Grand Rapids. Michael Zuidema's article at MLive states "The Griffins signed the 18-year-old center to an amateur tryout Tuesday, and he skated in his first practice at Van Andel Arena after the team photo."