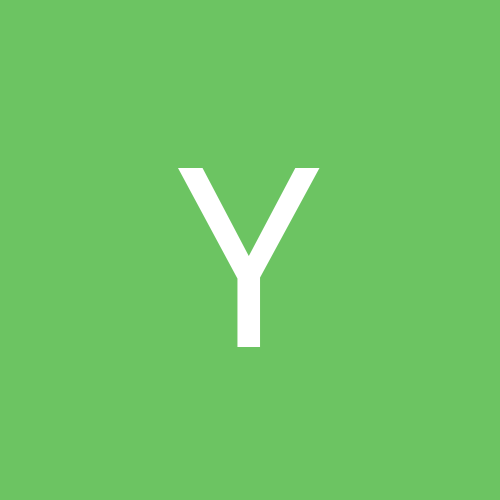 Content count

26

Joined

Last visited
YzermanZetterberg posted a topic in General

It appears the Red Wings have developed a serious hooking problem. In each of the last three games, they had four hooking penalties called on them. In fact, 12 out of 20 penalties (60%) over that period have been hooking calls. For the five games so far in November, it's 17 out of 32 penalties (53%). For the season, 31 out of 110 (28%). In contrast, the Wings' opposition had just two hooking calls out of 17 penalties in the last three games (12%), five out of 28 over the last five games (18%), and 19 out of 101 for the season (19%). We can go around and around as to whether or not most of these calls are actually merited, but that won't change the fact that the Wings keep parading to the penalty box at alarming rates. The bottom line is that the team needs to do some serious work on limiting the amount of stick checking it does.

YzermanZetterberg replied to Rob the Badger's topic in General

I've always heard a Gordie Howe Hat Trick referred to as one goal, one assist and one fight, not a fighting major.

YzermanZetterberg replied to high_stick69's topic in General

I've always been a Maltby supporter, but I have to admit I was expecting the team to cut him loose. Then, late in the season, I was surprised to read that they were interested in bringing him back at somewhere less than $1 million. Once the playoffs started, it came out that he had signed the extension with a cap number of $883,000 for 3 years. Obviously, the Wings traded salary for term. Somewhere around that same time, I also read that there was significant interest in Malts at the trade deadline (I think it was Atlanta and/or Tampa Bay). While the Wings weren't interested this season, I wouldn't be surprised to see him moved somewhere down the road. Best case scenario, Maltby remains a productive member of the Red Wings for 3 more years and helps teach younger guys like Franzen and Kopecky how to drive the oppositon apesh@t. Even in a worst case (buy-out) scenario, they won't lose a huge amount on him. Overall, I give the deal

YzermanZetterberg replied to raasc1dj's topic in General

I haven't thought too much about it yet, but one guy I'd definitely be interested in from the UFA list is Taylor Pyatt http://www.tsn.ca/nhl/teams/players/bio/?i...ame=nhl-canucks. Young, big, and fast with lots of offensive upside. Only made $700,000 last year.

YzermanZetterberg posted a topic in General

On the DSR after the game last night, Mickey's comment on Datsyuk's goal was priceless. It was something like: "Pavel Datsyuk can undress guys in a phone booth and they aren't sure if their wallet is missing." GO MICK!

YzermanZetterberg replied to aflac9262's topic in General

I know that's the rule and understand the intent...but have a big problem justifying how a league can condone headhunting by consistently failing to suspend and/or fine the guilty parties, yet insists that everyone keep their jersey tied down just in case they get in a fight (especially when they're defending themselves against a headhunter)!

YzermanZetterberg posted a topic in General

As a lifelong baseball and hockey fan, I suddenly realized yesterday that even though I'm thrilled that the Tigers have finally made the playoffs after a 19-year drought, I'm much more excited about the start of the NHL season. This may be a silly question on LGW.com, but how do you feel?

YzermanZetterberg replied to Systemfel's topic in Prospects

Wow. Thanks for the updates and pics, Systemfel!

YzermanZetterberg replied to norrisnick's topic in Prospects

I'm equally -- if not more -- concerned by this: If he didn't like traveling around Russia, how is he going to deal with being on one of the easternmost teams in the Western Conference? Also, it sounds like the only way he's coming here is if his whole family comes.

YzermanZetterberg replied to The Elite Wings's topic in General

Given the ongoing concern about Koivu http://www.tsn.ca/nhl/news_story/?ID=176518&hubname=nhl Montreal's supposed interest in Lang at least seems somewhat logical. Whether he and Williams are enough to land Gagne is another question entirely. Well, I guess there's nothing wrong with hoping!

YzermanZetterberg replied to CamNeely08's topic in General

How about if we sign Belfour and Hasek and let them battle for the #1 spot...with Chelios around, it would be just like the old days in Chicago. (Was Chelly in Chicago yet when Hasek was traded away? Too lazy to look it up.)

Quick, get Muckler on the phone!

The biggest problem I have with trading for Havlat is that he has already said he wants to be a UFA next year. That's part of why Ottawa wants to deal him and not the others. Plus, who do the Red Wings have to offer...Datsyuk, Lang, or Schneider in a package with Maltby/Hudler, etc.? Didn't Ottawa already turn down a better offer from somebody? (Or did the other team turn it down because Havlat wants to be a one-year rental?)

YzermanZetterberg replied to datsyukonethree's topic in General

Per the mods request to not start new threads on every ding dang rumor that pops up, I already posted this in the "Wings offer Shanahan $4 million/1-2 year deals" thread in General Discussion and the "We'll Trade with Ducks" thread in the Rumor Mill.

YzermanZetterberg replied to Andy Pred 48's topic in General

From Eklund... I posted this in the Shanny thread in general discussion, but it may be more appropriate here. http://www.hockeybuzz.com/blog.php?post_id=2310 Any thoughts?