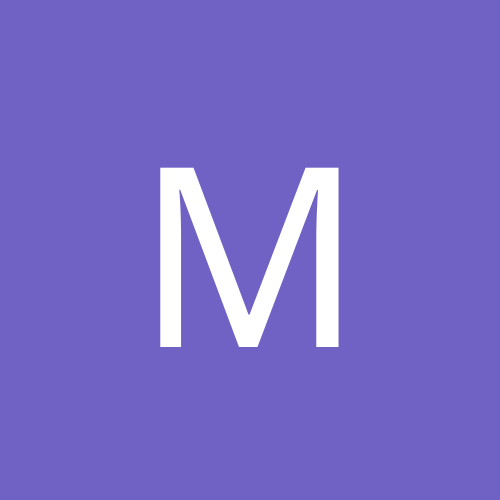 Content count

1

Joined

Last visited
About mattcorpolongo
Rank

He is Detroit


Birthday

06/16/1987
Profile Information
Location
Interests

Hockey, Red Wings, Pistons, Lions, Tigers
Contact Methods
AIM
MSN
Website URL
ICQ
Yahoo
Ha, thats funny he got caught smoking pot...60 percent of the Lions smoke and only he gets caught....Haha, Better hide the stash Roy Williams..

4-12, What should be the best Lions team ever...is simply one of the worst.

I'm begining to believe the Tigers enjoy losing. Today, they traded their top reliever, Kyle Farnsworth for 2 crummey picthers, Roman Colon, 1-2 with a 3.09 ERA as a starter, 0-3 as a reliever with a 7.71 ERA..and Zach Miner 2-7, with a 4.23 ERA.....What the hell is that!?

I hate Manny Ramirez... Way too much money for a lowsy fielder...

Maroth, Johnson, Rondell White, Nook Logan...for Manny Ramirez!

Obviously youre behind or just dont like the tigers 1. Hooper, and Creek are in AAA and the only reason Dingmans here is because of the injury of Troy Percival. 2. Have you saw what Nook Logan can do when he is in the outfield and he is young and very fast it was a nice steal from the minors. 3. Trammell should not be fired because of injuries. Last year was no excuse to do poor but before that the Tigers had guys like Robert Fick as the team all star its not his fault. Now he has plenty to work with and there is no reason for there bad play. 4 Young is not doing very good as of late but i dont think that the three run Homer in the 8th last night was bad news on his part 5 Guillen is just coming out of an injury recently and still has his great moves at Short Stop 1. Obviously your behind. They sent Hooper and Creek down 5 days after I wrote that. 2. Nook Logan isn't a power hitter, he sometimes make lazy plays in the outfield. Yes, he's fast, but, Curtis Granderson is an allround better player, with more potential... 3. Trammel should and will be fired. Injuries have nothing to do with his poor decisions. He leaves pitchers in too long, then they get burned, or he'll take a pitcher out, who has a few good innings left in him and puts in a reliever who blows it. 4. Dmitri Young has picked it up the last few games. He just needs to continue. he has 17 homers and 50 RBI's with a 2 something average.....he needs to improve his RBI count and raise his average.... 5. I understand Guillen is comming off an injury. He starting to get back to where he should be, but because he didn't have a good first half...we wont make playoffs..

Future= Justin Verlander, Joel Zumaya, Kyle Sleeth, Jeremy Bonderman, Curtis Granderson, Brandon Inge, Craig Monroe, and Omar Infante!! Thats a very bright future!!

I know Granderson wont be an All-Star anytime soon, but he is going to be huge for us if he continues to homer!

Percival is retiring after this year.... Curtis Granderson anyone!?

I'll start off with this, Chris Shelton and Magglio Ordonez are really playing well! As for playoffs, with Farnsworth about to be suspended, their relief wont be as strong for 2-5 games, and since Trammel is barely playing Jamie Walker..and too much of the crummy pitchers, Doug Creek - Craig Dingman. Trammel does not know when to take pitchers out and leave them in as well. He should be fired after this season. I don't see a playoff run this year, unfortunatly. I hope they can prove me wrong! 5 Reasons for not making playoffs: 1. Dmitri Young (PLaying horrible) ! 2. Carlos Guillen (No homers- no RBI's) 3. Nook Logan (Can't hit) 4. Doug Creek, Craig Dingman, Kevin Hooper (These guys should be in AAA. They have no reason to be here) 5. Trammel- Really making some bad moves this year.

Bad Idea..... Oh Well, bring on Flip Saunders..

mattcorpolongo replied to Grim's topic in General

With Fedorov gone, he's the fastest one out there...well, besides Draper..

Well, the final game of the Kansas City series is a fun one... Guillen got hit in the head, charged the mound, Farnsworth beat someone up, and Bonderman snapped!...a fun one..

I just hope he can stay healthy for the years to come....Now we need Percival to wake his ass up! ....while i'm at it, Dimitri Young is playing like balls lately...

mattcorpolongo replied to mannysBETTER3434's topic in Other Sports

Wow, I didn't know free agency started so early....Well, Hopefully the Pistons electrify the bench... I was reading the link you provided above, towards the end of the article, it says Carlos Delfino has been rumored saying that he wouldn't play for Brown. In my oppinion, good..get him out of here. I never really liked him in the first place. That'll leave an open spot of someone better..