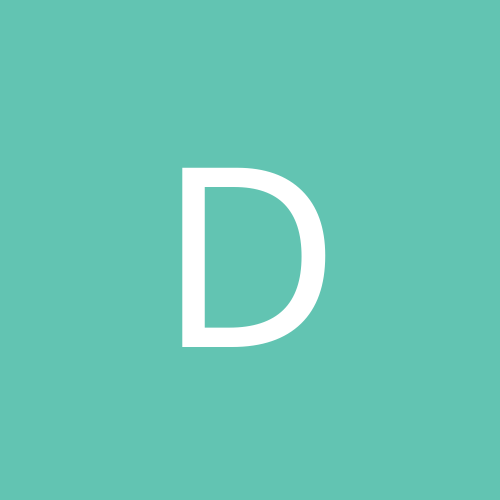 Content count

64

Joined

Last visited
About daft_davy
Rank

hypnotic!


Birthday

01/01/1984
daft_davy replied to j.hoop's topic in General

the nhl seems to agree so i don't really get the attacks.

Unless I am mistaken, the contract he signed with Vancouver is still the 2 year, 10 million/year contract, no? There was no other info in the TSN article. That amount is pro-rated for the remainder of this year, and is a full 10 mill next year. The fact is that the Rangers have a better chance of winning the East than Vancouver has of winning the West. So, he still just took the money. Please correct my statements about his contract if i'm mistaken..

in the end, he just went for the money.

daft_davy replied to MacK_Attack's topic in General

It doesn't say anything about Joe sticking his hand into the snowblower. I don't think he would be so stupid. If that had happened, wouldn't his fingers have been severed rather than simply broken?

daft_davy replied to I Red Wings I's topic in General

terrible shot by Sammy. Hossa needs a point to continue his point streak!!!

Favre tempted to show up at camp to call Packers "bluff" wow. He says he knows this will cause a media circuis, but it might not stop him. What a guy.

daft_davy replied to Cicada's topic in General

does anyone have the link to the video of Pierre McGuire talking about the Finger deal??

daft_davy posted a topic in General

http://sportsnet.ca/hockey/2008/07/01/penguins_jagr/ hmmm

daft_davy replied to YoungGuns1340's topic in General

Sundin getting huge offers! One team has offered 10 million per season on a multiyear contract. http://tsn.ca/nhl/story/?id=242175&lid...s=secStory_main

daft_davy replied to Yak19's topic in General

daft_davy replied to Rice's topic in General

Bertuzzi on waivers as per tsn.

from tsn: Holland will make deal if price is right

Cliff confirms he's talking to certain teams, but isn't saying much else. Regarding a contract extension for Mats: won't confirm anything, "everything's on the table right now" I just realized this interview is happening just down the road from my house!