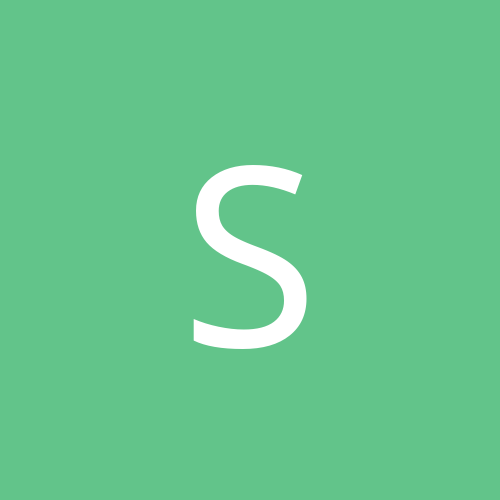 Content count

7

Joined

Last visited
About Shredded Red
Rank

I am my own imaginary friend

wouldn't it work out if we lost some players like Mowers or Rivers? Boston news is reporting that Murray has "asked" to be traded. A second team that is involved in the Murray trade rumors is Anahiem. Possibley Murray for Sykora? I'd still rather bring him here.

Shredded Red replied to Son of a Wing's topic in General

Isn't it possible that the lack of "toughness" on defense is actually because the "toughness" that we're all used to seeing is now being called as a penalty? Even if we had a bigger tougher defensemen he still wouldn't be able to clear someone out from the front of the net without getting a penalty. I agree that our D, with the exception of Lilja is pretty small, but it's fast and talented. Which is what everyone thought was going to be the best with the new rules. If we get a new D-man it's going to need to be someone like a younger Chelios. Someone who's tough, but also someone who can skate. I don't think Salei fits that. I also think they need to stop playing Wooley, and give Lebda a chance to be a physical pressence on the ice.

He said he heard it on sports talk radio there. He knows Lang isn't partucularly a favorite of mine, or his, so I have a hard time thinking he's messing around. I'd hate to see homer go too, and I don't think his skill in front of the net is replaceable. I don't think there's another player like him in front of the net in the entire league. But a fair trade is a fair trade and the Wings would have to give up someone worthwhile to get those two players. With this rumor involving Boston anything is possible, but the fact that we haven't heard anything about it here is confusing...but interesting to me.

Shredded Red replied to WindsorPlaya's topic in General

Alright! Who's been sniffing glue through a crazy straw again! This trade is not only bad...for both teams. But it's pointless as well.

Shredded Red posted a topic in General

A friend of mine in Boston says the Bruins are trying to move Murray and the word there is the B's are in talks with Detroit about a trade involving Lang and possibley Holmstrom for Murray and possibley Boynton. This actually makes a lot of sense. The Wings are very deep at center, and of all our centers Lang will most likely be the one to go at some point. Because it's doubtful that we'd ship away our youth (Williams, Dats, Zetts, Hudler) or our potential future team captain (Draper). Although I think everyone would hate to see Homer go he would fit in rather well in Boston (I still don't think we should trade him) Boston lacks experience at center now that Thornton is gone. Detroit is looking for a good young tough D-man and Boynton, although currently on IR, fits that perfectly. Boston is also pretty deep at D so they could spare him. The only issue is I'm not sure how all of this would fit under the cap unless we sent along some players like Mowers and Rivers (possibley for draft picks.) <I may be wrong, but I believe Holland tried to sign Murray as a FA awhile back as well>

Shredded Red replied to theman19's topic in General

We play Tampa next week. That's why Tampa was there.

Shredded Red replied to PRStoetzer's topic in General

Personally I don't think either team has anything worth Datsyuk. Why's everyone such a Smyth fan? Compared to Datsyuk (who I think is comparable to Bure in his earlier years), Smyth isn't half of that. He seems just barely above average...somewhere between Shanny and Draper.