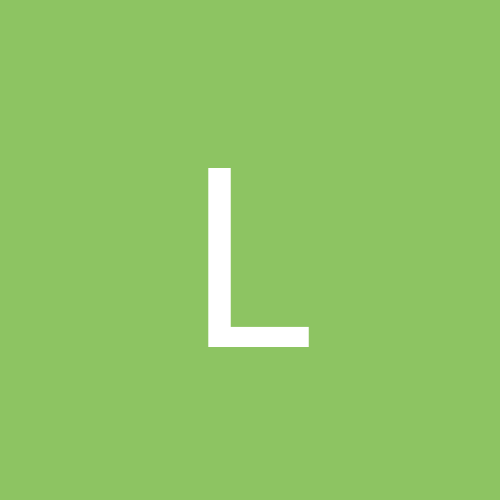 Content count

2

Joined

Last visited
Lamo replied to Hatcher#2's topic in General

Daniel Tkaczuk thats freakin awesome.

Lamo replied to Barnes52's topic in General

Many posters on this site and numerous fans speak of the need to bolster the Wings organization by bringing in youth and grit. With the continuous supply of rumors/reports, as well as all the comments and threads concerning Datsyuk's future with the Wings and Holland Co. inability to get a deal reached with him. I instead see this as a blessing in disguise, although I must state it here and now. I believe Pavel Datsyuk to easily be one of the greatest prospect/player the Wings have landed in the last 10 years, and have been a fan of him since donning the red and white. But when an opportunity like this comes knocking on your door, one must consider the possibly of what is better for the now and future. Just hear me out… I believe that with recent news of Aleksey Morozov's frustration regarding contract terms with the Pen he as asked to be traded. If this is indeed true, then realistic addition of Morozov for Dats in a package deal is not very far fetched at all. The Wings would get a player who can not only play the puck and score, but he also has the ability to play both LW and RW. Speaking of Pen players who are discontent with their contract negations how bout one of the most underrated offensive defensemen in the league; yes another soft Swede, Dick Tarnstrom. Now with Holland's addition of Lilja many here with contest that there is simply no room for another Swede. How contraire though, Lids is getting much older and we will soon be in need of an offensive defensemen after this season I believe. I would argue that by biting the bullet and signing Tarnstrom to a 3 or 4 year deal for 1.2 million the first year, 1.7 after that, 2 million in the third and 2.6 in the final. The wings would have a great replacement for Lids and a tutor for Kronwall. But what of Lilja, his contract and our staggering cap? Lilja's contract is for one year I believe and indeed not a two way, but that does not mean he cannot be sent down to the farm. And if done, he would not count against the cap. Moving onward….. The Wings would also receive two hardnosed, yet productive, and youthful centers. Kris Beech more than replaces Hudler's role as a young playmaker, because he offers more than just playmaking. With his 6-2 208lbs frame he easily has the balance to hold his own to produce not only on GR's top line, but also the seasoning and talent to be a NHL call up. Finally silently covering the Wings last final organizational need, we have Shane Endicott. In Endicott the Wings again address the lack of youth by adding an established, tough ball busting scrapper, who plays a two-way game that allows him to produce and enforce. During Endicott's 284 games spent in the AHL his numbers and game continue to not only improve but flat out flourish. Last year alone he produced a career high 47 points in 68 games and he's only 23 folks. Meaning even with his 6-3 214 frame the chances of him developing further are still there. If this trade were to go through it would not only bolster the Wings with youth and potential, and add depth to our lacking development system (i.e. GR). In addition it would also insert a needed scorer/playmaker onto our right/left side. I must disagree with the original offer though, it would take more than a 3rd round pick and Meech to make this happen. Package deals of this size must have equality and improve both teams. Something like this would be more logical. To the Pens: Datsyuk Hudler Williams 2006 2nd rounder To the Wings: Aleksey Morozov Kris Beech Shane Endicott Dick Tarnstrom Concerning the two signings… Andreas Johansson (2 way contract for 1 year for 700k) Hailing again from Sweden, Andreas (age 32) would be a great fit at the 4th line next to Franzen. Problem, according to TSN: His Flaws: Doesn't like physical contests and tends to get pushed around. Must show greater commitment at both ends of the ice. I don't see this as being a major concern though, Andreas role at the 4th line isn't to win physical contests, rather offer more tools for Franzen (who by the way plays a physical game). Jason Holland (2 way contract for 4 years at 3 million) Flat out brilliant, I believe it will take more than 3 million, though I am uncertain. The Red and White would look like this Shanny – Lang – Morozov Zetterberg – Draper – Yzerman Maltby – Beech – Holmstrom Johansson – Franzen – Bootland Endicott Mowers Lids – Fischer Kronwall – Tarnstrom Chelios – Rivers Lilja Holland Looks pretty damn good to me. Oh and Mr. norrisnick I got to say, in regards to "Dick and Aleksey aren't worth it IMO.�, you couldn't be more wrong pal. Malone would be nice yes but he isn't going anywhere, the Pen's have great use for him and the report of him pulling a "Aleksey� are more than far-fetched. The same goes for Milan Kraft, his numbers were far to impressive for him to be in a deal like this. I find it amusing TSN marks him as a Second line center, he is far more comparable to a younger and bigger Alex Tanguay.