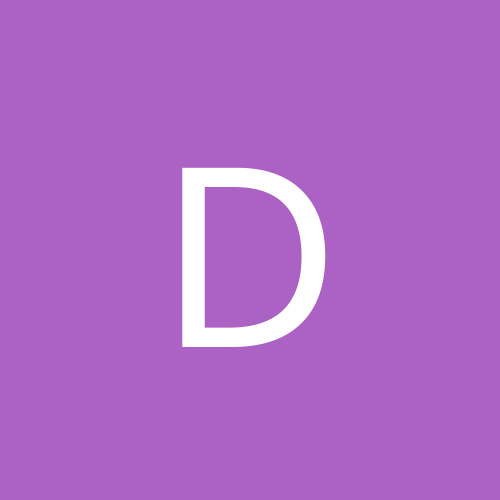 Content count

47

Joined

Last visited
Datzooky replied to sureWhyNot's topic in General

No these boards have went to hell. I've been mostly reading since 2002 and I have never seen it this bad. There are a lot of great posters here, these are just a few: Edicius Eva Unit Zero Haroldsnepsts Norrisnick I use to read these boards to hear these guys and others discuss hockey. Now there are just a ton of tools calling each other names and you really have to work hard to find any piece of useful information. People are complaining about how bad the Wings are after winning the cup, but I think these boards are the main casualty.

Datzooky replied to Blaayze's topic in General

Ozzy is going to come back like Obi-Wan more powerful than you can possibly imagine.

Datzooky replied to a topic in General

Here is an article on topic from a couple months ago. http://www.detnews.com/apps/pbcs.dll/artic.../810210334/1004

I stand corrected on Chelios, that hit was basically the same as Pronger, though I don't know what led up to it. I do know it was 20 years ago, and Cheli hasn't made dirty plays like that in a long time. Not saying he hasn't made any dirty plays, but none like that, and the fact that you had to dig up a 20 year old clip supports that. I'm sure I would have felt the same about Cheli if I was watching hockey back when he became a Wing. Also I like hockey fights, I just don't like dirty hits with intent to injure. Still don't want Pronger here. Appreciate you taking the time to dig that clip up and the stats Harold. You are one of the few people that contribute knowledge to this board and don't just call people names that don't agree with you.

Datzooky replied to Slave's topic in General

I predict a 1 point game.

Datzooky replied to Mikhailov's topic in General

I like how they think Homer is going to go over to the Pens and get beat up in front of the net. Don't they know he only does that for the Wings!

My opinion, Pronger is the kind of dirty player that would try to end a players season/career because he is losing to that team in the Playoffs. I don't think Chelios ever made any truely dirtbag moves like that, if he did please correct me. You could argue that only Pronger knows his intentions, but I trust my eyes and my instincts. That hit on Homer a few years ago stuck with me. I've seen lots of teams start to play dirty when they realize they are losing, but Pronger takes that to a whole new level. I really wish the league had much stronger punishment for any dirty plays in the playoffs that result in players missing games. If this was an isolated incident with Pronger I could give him the benefit of the doubt, but it wasn't.

If Homer would be ok with it, I would be. Otherwise, f*** that guy.

Datzooky replied to Seraph's topic in General

I would choose to be myself. Though I am not an NHL star I am unique individual who is still special and a good person at heart. That is what is important in this world. Ok seriously, my life sucks, I'd kill all of you violently to get to be either of these guys for 1 day.

Datzooky replied to IceMunkee's topic in General

Awesome story. Glad you got your Jersey!

Datzooky replied to crazy13's topic in General

I don't think fans are knocking Hossa, as much as getting protective of Z. And leave Datsyuk out of this

Datzooky replied to Red Crazy's topic in General

Viva La Franzen! *jumps off bridge*

Datzooky replied to MacK_Attack's topic in General

I wish him the best long as we don't end up facing him for the cup or anything.

Datzooky replied to Icesurfer's topic in General

Datzooky replied to Wing Across The Pond's topic in General

Yay goalie's fault thread. We should just start one of these the first game of the season every year. These are fun to read, thanks for starting it.