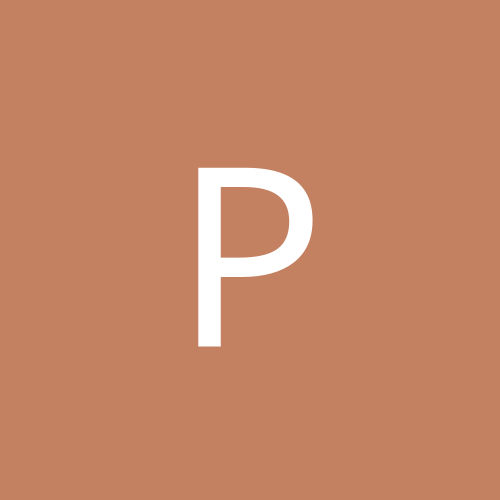 paul woods fan club
Member
Content count

45

Joined

Last visited
About paul woods fan club
paul woods fan club replied to paul woods fan club's topic in General

i thought of this trade because clark went after kesler , a center . press is saying cuz probably primeaus retiring . so i figured that phili wants a center .

paul woods fan club replied to paul woods fan club's topic in General

theres alot of whining going on here as usuall when i post but not alot of sense is being made . getting back the same offense for lang as said by one is wrong because knubble scored more goals and probably as many points . williams for eager isnt pointless because 1 eager is said to be very rugged , ands big , and was drafted 23 by phoenix in 02 so was highly regarded and only came up last year at age of 22 for first time and played 25 games . so for sure its said hes rugged and stands up , and possibly he can become power forward with some goals . exactly what we need for our 2 small talented centers of now and the future . so his ruggedness instantly helps and he might become exactly what zets or dats needs on their wing instead of a smallish williams . and now the guy who said my trade ideas arent rumors so shouldnt be in the rumor mill says my trade ideas dont belong in the general forum but the rumor mill . your all criticizing me and your all just making senseless noise .

paul woods fan club posted a topic in General

tsn says 1 year 2.5 mil in columbus

paul woods fan club posted a topic in General

its said primuea is retiring . its said thusly phili is looking for center . well we have extra centers . and imo we need size / ruggedness . phili has that , so this trade might fit . i dont know though how highly eager is rated , if hes rated too high this trade isnt feasible . but trade is = lang + williams 4 knubble + eager this gives us size and ruggedness and 2 power wingers which we badly need . and it gives phili lang to replace primuea and williams to replace eagers youth . i havent gone into all the salary details and or know eagers worth so im not saying i know this is a possible trade , im just throwing the idea out there because imo we need size / ruggedness badly so i keep thinking how we can get it .

paul woods fan club replied to paul woods fan club's topic in General

since youve wrongly complained about a few of my post not being rumors and thusly inappropriate here i figured ide inform you of your wrongness in order to hopefully save the site of future pouting . if you look under the rumor mill title it says DISCUSS POTENTIAL PLAYER SIGNINGS . so thats what i like doing all the time , thinking up how ide run the team because thats fun for me . i win this clash , now its time for my vegan dinner . goodday

paul woods fan club replied to paul woods fan club's topic in General

so what if artukin dont play this year , if i get his rights i sign him next year . if he turns out good i dont term that stupid . what i term stupid is you or kenny not thinking of going after a player type we badly need and is possibly availible , im just thinking deeper than you which seems to be causing you frustration . i think maybe a shrink or some antidepressant drugs may help your condition .

your combination of a small mind and big mouth is rather ugly . if you were to read under the rumor mill title it says discuss POTENTIAL PLAYER SIGNINGS , trades and league dealings here . so smart boy what do you think i was doing here other than discussing potential player signings .

paul woods fan club posted a topic in General

m. ilitch besides the 02 cup your team has been floundering in the playoffs forever under hollands reign . everyone in michigan and ontario besides kenny says we need to add some size and grit . well an opportunity has sprung up in tampa bay with them being stupid enough not to give a possible super monster a little more money cuz they dont want to screw up the locker room or something . well it's time to step in and demand that holland attempt to steal artukin , a 3 way deal seems to be the proper tool to perform this task / theft . so pull out the badge and start retooling this club for cup running . because ARTUKINS LIKE GODZILLA , put him with dats for the begining of the next russian 5 , NOW !!!

ide like to officially change the name of the line i submited and not be such a smart ass about it , i guess i was trying to get my fangs in kenny for never adding grit . but anyway my new name for this line is the " sunflower line " cuz their all tall like sunflowers .

paul woods fan club posted a topic in General

so the front office says no big signings were on a budget . and we need size and forwards . so an idea i have is , since at present we can only sign one guy , trade maybe maltby for draft pick (we lose no o and i'll replace him with bootsy) to dump salary and allow me to pick up 2 forwards with size instead of one . now i sign victor kozlov and oleg kvasha very cheaply , both soft as marshmellows to make kenny happy , whom are both over 230lbs . now i make a giant sized , but finess , line out of lang , kozlov and kvasha . theyd be soft but be good passing with long reaches and have alot of weight to bull pucks in which might be hard to defend . and we stay under cap for a little spending spree at deadline .

paul woods fan club posted a topic in General

i see us needing a big forward or 2 to play with our small centers and do the heavy work in front of net and along boards . so looking at ufa's i see 2 that may be able to do said job from what i read , so im wondering what the group thinks about these 2 guys . theres another that doesnt fit my player acquisition profile but i think is a good 4th line guy and thats park from vancouver , he's a heads up hockey player that hustles and sticks his nose into the conflict . and say for instance we could trade maltby for something i would believe that park could replace him and save us money . so im wondering how group see's park .

no , this is just one of my playing gm ideas

well i errored by not knowing tampas salary status which makes the trade unfeasible unless they were to dump salary back to us or in another trade . but to everyone who says im dismantling this and that i say like holland your holding on to the past and this team wont win a cup . so i dont care what i dismantle cuz im trying to rebuild a team to make many cup runs . its an arguable topic . but i say in like 2 seasons all these guys im trading shall be through and artukin may be a superstar power forward , at which time would have been teaming with pavel on the best line in hockey . and making cup runs , wheres as on the path were headed i dont see where the allstars are gonna come from to make a dynasty . im shooting for a dynasty , hollands driving towards mediocrity .

paul woods fan club posted a topic in General

now with markov , who we could play with kronwall on second pairing , we could afford to trade schneider . and knubble would work perfect on pavels wing giving us a rugged power forward to score down low . im just not sure if this makes sense for philly . but for me we need a power guy to score down low in crucial situations more than we need schneiders shot from the blue line and his nuetral zone skating , and kronwall could possibly replace schneiders numbers this year

paul woods fan club replied to paul woods fan club's topic in General

WOW - thatd be very scary taking on that contract with the cap . bottom line for me here is that i think there is a goaltender glut approaching cuz of more euros and americans playing hockey now (at least thats the way it strikes me without having seen any hard numbers) so i couldnt commit that big to a goalie .