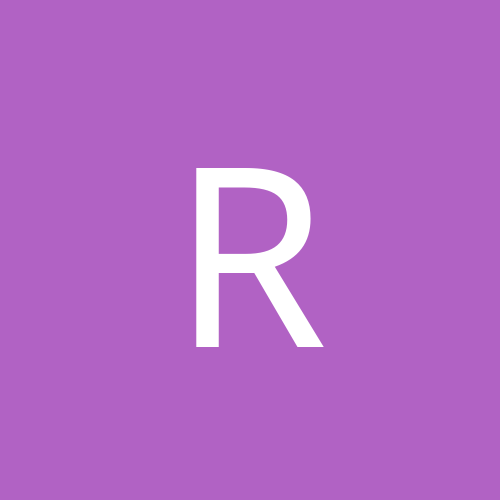 Content count

3

Joined

Last visited
Contact Methods
Website URL

http://sportsunleashed.wordpress.com/

ICQ
The Seahawks have an amazing (and overlooked) offense that includes Shaun Alexander and Matt Hasselback. But I'm going with the Steelers. Jerome Bettis will win his final game in his home town. The Steelers offense should be able to score on Seattle's D, and 'Burgh's D should be able to hold Seattle under 30 points. Steelers by 5.

I second the motion... The Seahawks could take a tumble, but I think it would be in the Super Bowl. When was the last time there was a close Super Bowl, anyways? Steelers will win. Halftime Score was Steelers up by 21. They'd really have to collapse to lose it now.

Hopefully they can get out to a big lead. We need to give Jason Maxiell/Darko Milicic/Arroyo more minutes. Even though the starters haven't been needed down the stretch in the last several games, a little rest now can help later. If we make it to the Finals this year, we need homecourt advantage the whole way. It's something we're well on our way to doing, but after all this, we're only 3 games ahead of the Spurs. It's crazy!

I think I would have too. However, I don't see why the media is making such a big deal of this. He went into the stands, and basically stood between his wife and the drunk. Then the refs tossed him and he left. No punches were thrown. The five game suspension is just to show the other players that there is zero-tolerance for going into the stands. The reality is that the players are in serious danger when they go into the stands. One guy, no matter how athletic, cannot fend off dozens of hostile fans.

ripismoney replied to Schneids_is_awesome's topic in General

Getting some Olympic action into his system will help knock off the rust. He should come back to the Wings ready to play. Just as long as he doesn't mess up his knee by working it too hard.

Yeah. Maybe they'll all see how awesome Detroit is and sign with the Lions for the minimum... It would be pretty special to see Jerome Bettis (Detroit Native) to end his career with a Super Bowl win in Detroit. The Steelers are beating down the Colts as I type (14-0, Colts look more like the Lions than a playoff team) so they could be well on their way. The Bus needs to have a happy ending.

ripismoney replied to GuloGulo's topic in General

I think we spread it around, but use the big gunners on power plays. The Wings have plenty of talent to support Zetterberg and Datsyuk without both being on the ice at the same time. We could always try both approaches through the course of a game. If we fall behind, go all out with Datsyuk-Zetterberg-Shanny until we get back into it. Still, I think that splitting them up is a sacrifice that benefits the overall health of the team.

ripismoney replied to betterREDthandead's topic in Other Sports

The Tigers just love taking risks on older players that other teams have given up hope on. Hopefully this year we can stay healthy, and then I guarantee we will have a better record than the 2004 club. We need another middle relief guy, and perhaps another starter. I think the bats are fine, we just need some consistent pitching.

He got CRS (Charles Rogers Syndrome). He had the talent and the expectations to take him to the top, but he blew it.