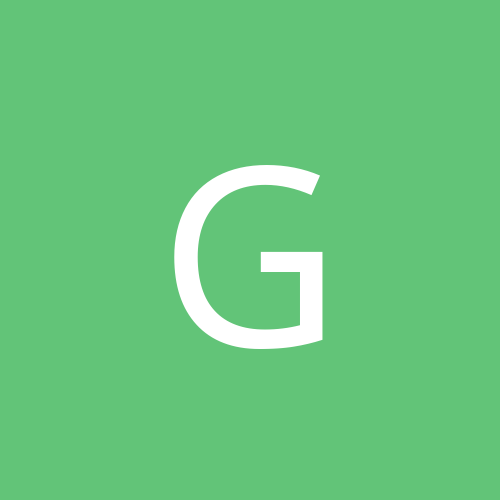 Content count

87

Joined

Last visited
gobias replied to Zeta Power 40's topic in General

Chiming in to say Max has a horrible shot. He's Pavel Bure junior without any semblance of finish. Schneider for Biron/forward makes a hell of a lot more sense than anything including Lang, Max, or Kronwall.

gobias replied to LemonPower's topic in General

NJ gets Lukowich for a 3rd and we ship a 4th off for Cory freakin' Cross. Way to go Holland, way to go...

who are you don cherry? some sort of hockey analysis? Sundin has sucked balls all season 1)quinn has changed the lines up several times and he has yet to do anything 2)he gets tons of powerplay time 3)he has played a lot with tucker it's no excuse for his play Lang however has the same points (42) than Sundin (41) (in about the same amount of games) for half the price Lang's price too is post cap many people forget that your assessment is faulty Wow, don't know how I missed this. First off, Sundin has produced 1 less point in 5 less games than Lang. Sundin also plays the penalty kill quite often, whereas Lang does not. Sundin is a game breaker, Lang is not. Sundin hits, Lang does not. Sundin plays sound defense, Lang is a floater. Your only valid point is their difference in salary which has already been acknowledged many, many times. Sundin's been playing with Kilger, Domi, Antropov, Poni, etc etc. He played a FEW games with O'neill and Tucker and virtually none with Lindros. So, you're wrong again. That's entirely my point. Sundin would bring this team to a completely different level. edit: Sundin also has 12 points in his last 11 games despite playing on an awful Leafs team. He tore it up overseas too, something Lang for sure didn't do.

gobias replied to Seth's topic in General

Not a huge fan of this deal. Saprykin and Reinprecht have been pretty terrible offensively this year, whereas Williams is having the year of his life and Hudler has been casually thrown into way too many trade ideas lately. The guy is fantastic in the AHL and could very well put it together in the NHL next year. We don't really shore up any weaknesses AND we lose one of our top prospects. I'm all for trading Lang but I'm almost sure we could get a better package than the one you listed. Many teams need a 1st line center and Lang is still quite efficient. His salary isn't bloated either.

gobias replied to ColdWarrior's topic in General

There's really no sense in changing the starting roster w/o making it a significant move. Daigle may have been great at one time but he's yet to put it together in the NHL (and at 31, will it ever happen?). He'd probably do well with Hank but honestly, who wouldn't? The weakest roster player is Cleary and since he's a much better defensive package I can't honestly say I'd make the move. In the end, 850k is just too much to spend on a guy who's going to be in the bleachers more often than not.

Wait, don't you want Witt..? Witt costs 400k less but he's going to be more expensive to acquire via trade. They're essentially the same player.

Richardson would be neat. He's not a great defenseman but he brings more to the line-up than Woolley does. Sanderson though? Huh? Why? Lilja and Hudler for Geoff freakin' Sanderson?

There's no way Luongo alone will fetch them that.

gobias replied to paul woods fan club's topic in General

gobias replied to gobias's topic in General

I don't buy that Weight or Tkachuk want to stay in St. Louis, personally. St. Louis has had extremely bad management and I don't really think anyone wants to play there right now. Plus, they're just now entering the cellar dweller phase. They don't exactly have a lot of prospects and they're not going to fill their roster in one draft. Furthermore, Tkachuk's salary will be in the 3m-4m range next year - not 5m. A lot of eastern teams are looking for improvement down the middle, so I don't see how it would be a problem getting rid of Lang. I'll take Tkachuk over Lang anyday.

I've read some conflicting stories about Tkachuk and his salary, but something caught my eye at Spectors. According to the Calgary Sun, Tkachuk is only on the books for 2 million for the rest of the season. Now, I'm not sure whether that's because of his injuries or because it's late in the season and he's already been paid XX amount, but if it's true, would you trade for him? I believe I read somewhere that he's signed for 1 more year but the value is much more cap friendly next year, around 3m-4m. That's a decent price for what he contributes, imo. The Cons: He'll be 34 this year and has had problems with injuries all season long. He also came into the training camp overweight and out of shape, changing his nickname from Walt to Tkachunk. He could go for a lot as many teams could use a guy with his talents. A player from the starting roster would lose his spot, also. The Pros: He's been a beast in the Olympics and looks quite good considering how his season has gone thus far (23p in 16gm, as well). He's huge, mobile, and mean - something we've lacked up front for awhile now. thoughts?

Lang is not better than Sundin. Sundin's been playing with 4th line nobodies all season and is still staying at a PPG pace. He's also no more of a underachiever than Datsyuk is, as far as I'm concerned. If not for his pre-salary cap price, I'd love to have Sundin on the team (though not for Datsyuk/Zetterberg/Kronwall).

Ok, a couple of things. First, Boston got Sturm/Stuart/Primeau for Thornton, so there's no way Detroit would be paying anywhere near the value of Sturm/Stuart/Primeau (i.e. not Datsyuk, not Zetterberg). Second, Sundin is most definitely an improvement over Lang but at what price? 3 million more for clutch goals and more leadership? Sundin's a big guy but his physical game is not much grittier than Lang's. I can't even think of a trade where Detroit dumps enough salary to get Sundin.

You want to have an intelligent conversation? Learn this: people are going to disagree with you, especially on the internet. Your trade idea was awful and someone called you on it - big deal. Pissing and moaning and making a scene doesn't help your case at all.