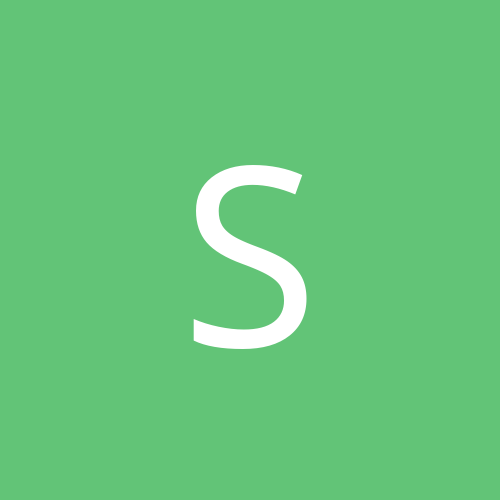 Content count

1,009

Joined

Last visited
Stefan Liv confirmed to have been on the plane.

Sadly I have to assume McCrimmon was on the plane since he's the head coach. I'm going to be following this story all day for sure.

Forgot that he just had a baby. This just keeps getting worse and worse.

From Tom Gulitti's twitter: Former NHLers on Lokomotiv roster: Vasyunov, former Devil Karel Rachunek, Pavol Demitra, Karlis Skrastsins, Ruslan Salei, Josef Vasicek. Terrible tragedy.

55fan

reacted to a post in a topic:

NHL Rejects Kovalchuk's Contract

F.Michael

reacted to a post in a topic:

Is it too soon to worry about another NHL lockout?

StevieY9802 replied to king_malice's topic in General

While I'd like him I'd rather have a more veteran #6 dman. As far as Asham, it won't happen I don't think. It appears to be Modano or no one. Without Mo, they sign Abby and Helm and they've got 14 forwards. I don't see them dropping Eaves, Miller or Ritola for Asham.

I don't want them to do an indoor game and I don't think they would. Part of the thing is being outdoors. But that not withstanding, the problem with kings/ducks is that across the US people wouldn't watch it, I don't think. While it might draw some interesting in SoCal, it probably won't anywhere else.

I can't fault the NHL for doing this. I can however fault them for not doing this one first. You push AO and Sid and you but the Pens and Sabres? I might watch but it doesn't intrigue me as much as past ones. It wouldn't have been a canadian team as some have said so it really doesn't leave you THAT many teams left to pick from. NYC was talked about but isn't there a bowl game going on in NYC that day? So really that leaves the Wild and maybe the Avs as possible teams to host that haven't already? The problem is the Wild aren't any good and people wouldn't watch and the Avs aren't back to where they were 10 years ago yet. Fault the NHL for trying to make money when they are a business? Sorry but I can't fault them for this. It's been great ratings every time and it will be this time they weren't going to turn it away. The NHL wants to show that it can draw in big crowds to get a good tv deal as people have mentioned. Wasn't the vice-president of ESPN at the game at Fenway last year?

You might be right about the trading thing. It sounds familiar.

StevieY9802 replied to Hockeytown0001's topic in General

I am too. I posted the idea of a luxury tax in another message board and people didn't listen to my idea and just said "oh no it'll be just like MLB!" The rumor from Spector about $48mil scares me if there is no tax. I was having a good convo with him on twitter a few weeks ago about this. I mean so much of what the league promised would happen under a salary cap world hasn't. It hasn't controlled salaries. To an extent maybe it has but when Boogaard get 1.7 per and Finder got what 3.5 per and Kovy isn't gettin 100mil. Said it would help the small markets and yet Tampa has been sold twice, Fla has sold at least once post-lockout, ATL is for sale, CJB is bleeding money, the Stars are about to be sold and so on. Also I remember Brian Burke saying the Ducks finished in the red while winning the Cup in 07. So with a cap of 44mil and having like 12 more home games the Ducks still didn't make money? So I don't see what a luxury tax is such a bad idea. The big spending teams can but will get dinged for it and that money goes to the struggling markets. The people who are against it think it'll create the Yankees or at the other end the Pirates, where they'll be sitting on the money they get. But I think a soft cap of around 48mil and the "hard cap" at 60 or so wouldn't be bad. It'll control teams but also tax them. Also I think keep the floor so that teams can't sit on their money. There would of course have to be regulations on the money the struggling teams get but still I think it's better. While competitive balance is good having teams have to lose players because they can't sign them doesn't work very well either. One of the people who didn't agree with me on the other message board was a Pens fan and he said the hard cap is better so I told him that in 2012-13 if the NHL gets a 48mil hard cap your team will have 3mil to sign 13 players so I'm sure he'll be happy when a lot of his team gets dismantled. To wrap up am I worried about a lockout? Yes. I'm worried both sides are, well like the US Govt where they don't want to work together they just want what they want or don't want to give ground. If that happens and we get a lockout, even for a month, I think it could kill the NHL. Especially in the non-traditional markets. You want to keep them? Losing any time in that season won't let you.

Yeah. Huet isn't on the team either way. They are $400k over the cap with 17 players. So there is no way Huet is there. My guess is they've already talked to guys like Turco or maybe even Theodore to see what it would cost to get them and if Niemi is over that they don't keep him. I wonder though do they just walk from it, or take it and try to trade him?

Currently, performance bonuses get differed to the following year.

I agree to an extent with you. I have no problem with a 40 year old signing a 2 year deal. I think saying someone like Mark Recchi can only sign a year at time isn't right. But I get what you're saying. I am with you that these longer term deals should stop at age 40. So if you are 31 you can go ahead and sign a long term deal but it can't be longer than 9 years. Most players start to decline a lot after the age of 37 or 38. As for front loading I'm not against it. Zetterberg gets most of his money by 38 and I think that's ok but I wouldn't be surprised if the NHL changes that in the next cba. Pierre LeBrun mentioned that one GM said they were throwing around the idea of taking the highest paying 5 years of the long term deals and the average of those 5 years is what would be the cap #. That way you can front load all you want but aren't circumventing the cap.

I read somewhere that if they loan him to a team in Europe his cap number comes off. Not sure if they still pay him or not. But they'll get nothing for him. No one is going to pick up his 2 years at $5.6mil per. At worse he's going to be sent to the minors so his cap # comes off the books but they'll still be paying him $5.6mil per season to play minor league hockey.

Original-Six

reacted to a post in a topic:

Antti Niemi files for arbitration

After MacArthur got $2.4mil for scoring 35 points I'd be surprised if Niemi only got $2mil.

I can't imagine dropping Kopecky would be enough to for sure keep Niemi. Dropping him you would still have to replace him with a guy making not too much less than him most likely. I mean you drop him for a guy making 700k that saves you $500k. So is $500k going to make a difference in keeping Niemi or not? Can't imagine it would. Also you've lost so much of your depth guys do you want to lose another?