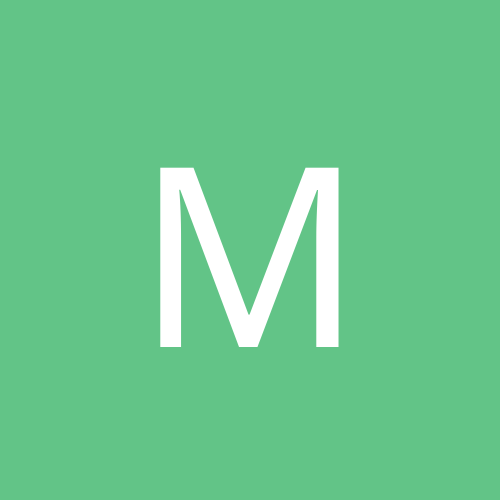 Content Count

8

Joined

Last visited
Michigansportsfan replied to drumnj's topic in General

You know, I love that the NHL has been branching out with the online stuff in recent years, from the youtube channel, to the google video archive for 06-07 season and some classics (which still exists BTW), to hulu and now to this, I think it's great. But for pete's sake would it kill them to quit with the editing for a while? I mean seriously! The way they edit some of these games to bits, it just annoys the hell out of me. Like was watching Game 6 of the 1989 stanley cup finals from the vault, and they edited out Montreal's goal by Claude Lemiuex that tied the game at 1 in 2nd period early. Then, in one of the classic games on google, 1980 cup finals game 6, right near the end of the 2nd, with the Islanders up 3-2, they cut to the start of the 3rd. This would be fine, except for one thing, THE ISLANDERS SCORED IN THE FINAL 15 SECONDS! But again because of a quick trigger finger it's not on the tape. I would also add, that I don't particularly care for the fact that on the cup final clinching games (such as 1997), there is little in the way of celebration footage postgame. It's pretty much, once it's over, that's it, and you don't get anything extra. Now having said that, I am almost willing to give them a pass on the classics, since they likely have to edit them for time if they ever are to reair them on television. I might contend it would be just as easy to have an unedited version around for online, but I digress. However, there is NO EXCUSE for editing games from the current era, NONE. Take for example, Game 1 of the 2008 Wings Round 1 playoff series with Nashville. The file is 87:00 long, or basically an hour and a half. It came down to the 3rd period, and as it started there was 20 minutes or so left in the file. At that point I figured, "Hmm, they're gonna edit aren't they?" Sure enough, a few minutes into the 3rd (no idea how much, since there was no scoreboard and no commentary at this point since the TSN main announcer Gordie Miller had gotten sick), there was a rough edit from a stoppage in play in the Wings zone, to a faceoff in the Nashville zone, with an announcement of a Predator penalty once play resumed. It wouldn't have been all that bad except for 2 things. First off, probably a good 5 minutes was edited at least, since the penalty was announced at 11:05, and the period had only really began before the edit. The worst thing about it though, is the fact that the edit cut out the WINNING goal of the hockey game. The game was tied 1-1 pre edit, and after the edit as I would find out it was 2-1 Wings. I'm sorry but that's pretty pathetic, to edit out the go ahead at the time and eventual winning goal of a playoff game like that. There's no excuse for that at all to me. And then you wonder why the trading of games and broadcasts, and downloading of torrents bootleg is so common. Well maybe if you'd do your own archive the right way there wouldn't be any need for looking in other places for your games. Don't get me wrong, as I said before, I think it's great what they've been trying to do, but their execution leaves just a little bit left to be desired.

It's simple, if they're gonna screw us over, then I'm gonna screw them too, cup clinching game or not.

I don't know about the rest of you, but I am planning to boycott BOTH NBC and CBC tonight, and just listen to the game on radio, screw them. Besides then I can watch the Tigers on mute at the same time as the game.

Michigansportsfan replied to Hockeytown0001's topic in General

No kidding, and another no call in the final seconds too.

Michigansportsfan replied to StormJH1's topic in General

Wasn't that in the 95 playoffs or 96? I remember watching him do that I believe somewhere in that timeframe.

Michigansportsfan replied to SouthernWingsFan's topic in General

Just a random question, I had sent in a comment I found funny regarding Babcock, and was wondering if it was read tonight. Any fan mail read that regarded the coach?

My friend and I are having this debate on the call of it. He's sure Kelser is shouting YES YES YES! and Blaha is the one doing the OHHHH OHHHH! Meanwhile I KNOW Blaha was the one who did the YES YES! Now tell me who did what, to settle this? Here's the clip just in case you've forgotten:

Michigansportsfan replied to GuloGulo's topic in General

Not here, showing Toronto/Philly. WTG CBC.

Michigansportsfan replied to NazMoBert's topic in Water Cooler

What a great idea for a thread, over 3,900 posts.

Michigansportsfan replied to reedlarson's topic in General

It's not just long gone, it's LONGGGGGGGGGGGGGGGGGGGGGGGGG GONE! If you can't tell lol I voted for Ernie also.