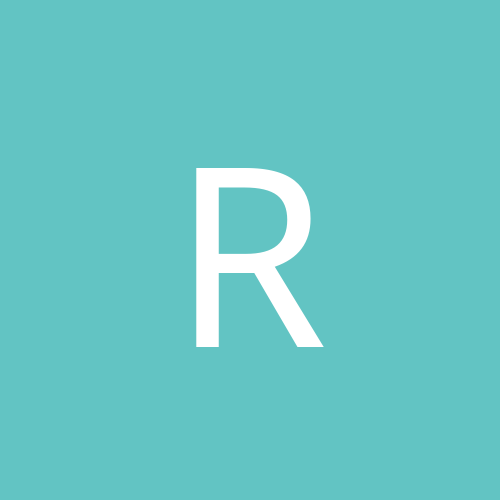 Content Count

657

Joined

Last visited
About RainingBlood
Rank

Well thats my momma


Birthday

08/18/1982
RainingBlood replied to JSDO3O's topic in General

I'm ok with Granato but defensively I know its not going to happen but they need a coach like Chelios to teach some of these bums how to play defense.

RainingBlood posted a topic in General

1st the signing of Franzen over Hossa whoch now looks worse and worse. Weiss signing over Filppula. Yes there was time where Filppula looked lost but let's face it at half the player he is better then Weiss. Those 25 goals and 33 assists would have looked nice on the roster last year. He used his last buyout on Tootoo who was to make a little over 1 million this year on the last year of his deal...why? This season its sitting back and watching other teams pick up players. I know the Red Wings aren't really a destination anymore but I wouldn't have bitched even if the Red Wings took a 1 year flyer on Heatley. Which he ended up signing for 1 million with Anaheim. Hell they should have just bit the bullet and brought legwand back. Now there is no promise that even Alfredsson will come back. Also with the talks of trading Tatar for Green I just don't know anymore. I've tried soo hard to support Holland but I just can't anymore.

RainingBlood replied to Hey man nice shot!'s topic in General

RainingBlood replied to mvanpop's topic in General

I hope this is an Eklund rumor http://www.hockey-trades.com/2014/07/nhl-trade-rumors-mike-green-to-detroit.html

I said maybe Emmerton. I wouldnt part with any young player unless they get great value back.

RainingBlood replied to a topic in General

Im hoping the devils buy out Kovalchuk. He would be the sniper on the powerplay the wings desperately need.

I wouldnt do it for Nyquist. I would trade 2 1st round picks, smith, Tatar or Sheahan for Malkin. The only few untouchables out of the young players are Brunner(if he reups) andersson,Nyquist, DeKeyser , and maybe Emmerton. The rest are fair game.

RainingBlood replied to Marxx71's topic in General

Id rather keep Filp than sign richards. Plus Filp career has a better faceoff percentage than Richards.

sjr2012

reacted to a post in a topic:

WCSF Game 4 GDT- Blackhawks 0 @ Red Wings 2 - (DET leads series 3-1)

RainingBlood replied to FlashyG's topic in General

If the wings can pull it out saturday. That will be a series win over the ducks and hawks. I seriously dont see how they dont make it to the finals and win it all. This team has out played the hawks in all aspects.

RainingBlood replied to FlashyG's topic in General

This came directly from hawktalk board "CBC announcer: "The Red Wings system is really stymieing the Hawks". Yeah, I'd say hooking, holding and interference would do that. Not sure I'd call it a "system". I'd call it cheating. But, what is cheating if the refs don't make the calls? Oh, that's right, it's called "Red Wings hockey". Im playing the worlds smallest violin for them...like they havent gotten away with murder during the regular season

LidsFan

reacted to a post in a topic:

Brad Stuart to the West Coast?

RainingBlood replied to deltawing's topic in General

The way the sharks have dismantled the redwings this year so far it would be stupid to trade Stuart there

RainingBlood replied to RainingBlood's topic in General

when doing it I thought the same thing. Hull Shanahan and yzerman would be good for 40 goals combbined maybe more

RainingBlood posted a topic in General

I really interested to see the Lineup the Red Wings will bring out. My dream lineup for the game which I know wont be completey accurate. 1st Line-Hull,Yzerman,Shanahan 2nd line-Fedorov,Larionov, Kozlov 3rd line-Brown,Sheppard,Oates 4th line(Grind Line)-Maltby,Draper,McCarty ... Defense 1st-Lidstrom(if retired) or Schneider, Murphy 2nd-Rafalski,Chelios 3rd-Coffey,Fetisov Goalies Osgood, Hasek,Cheveldae coach scotty bowman I don't see Fedorov being apart of it know his relationship with the organization and his contract with the KHL. Same goes with Kozlov with his KHL contract. The rest seem like they could all play unless working for the NHL prevents Shanahan, and working for NHL teams pervents Bowman, Yzerman, and Oates

up2here

reacted to a post in a topic:

Flyers fans boo anti-cancer commercial

ricky0034

reacted to a post in a topic:

Flyers fans boo anti-cancer commercial

55fan

reacted to a post in a topic:

Flyers fans boo anti-cancer commercial

RainingBlood replied to Barrie's topic in General

You are right, not to mention the Eagles pelted the skinny drunk santa clause in 1968 when the Eagles were loosing to the Minnesota Vikings and finished off last place 2-12. They hired a drunk skinny santa who was at the game as a fan to attend the game to run on the field. Its like they were shooting him with guns. The fan was Ocean City native Frank Olivio. They tracke dhim down last year and said he got a laught when they started to throw snowballs. Got snowballs are the most non lethal thing they could have thrown. Now on the flyers fans behalf I live in Philadelphia area and hate the Flyers. I have to defend them on the basis of they were not booing cancer. They couldnt hear what was being said on the screen. They saw Crosby who they hate, Towes who just held the cup up in their building a few seasons ago, and Ryan Miller who gave them fits in the playoffs last season so they booed. After the video was over it says NHL fights cancer. These are the same fans that in 1993 on his 1st game back from radiation gave Mario Lemieux a 7 minute standing ovation for a player that they despised. Every time he touched the puck they cheered. He got a goal in a Philadelphia 5-4 win and Lemieux got a cheer from the crowd when he scored. This situation is so blown out of proportion.