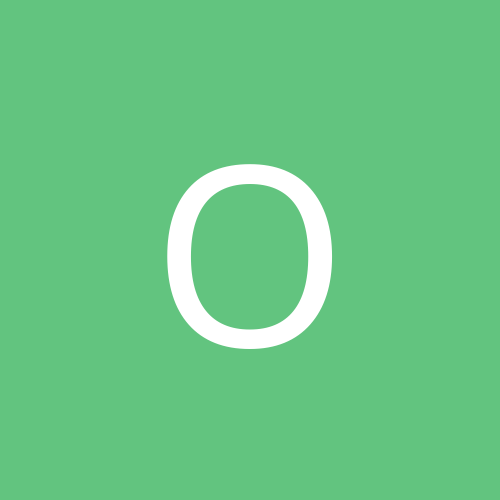 Oh Captain_My Captain 19
Member
Content count

5

Joined

Last visited
About Oh Captain_My Captain 19
Oh Captain_My Captain 19 replied to edicius's topic in General

Thanks for the great read this morning. Found myself laughing out loud a lot. I particularly love this line: "After one particularly brutal slapshot that ripped off the fat suit's overalls, I checked on Trevor to see how he was doing. "My knee hurts and I can't breathe." Great, Trevor! Keep up the good work!" Funny, funny stuff.

Oh Captain_My Captain 19 replied to NeverForgetMac25's topic in General

One word (or is it two?)...DirecTV. I've had the Center Ice package since it first came out (approaching 10 years now)and have never had a problem once. At the start of this season DTV added the NHL network and just recently I noticed I get an NHL stats channel that has live updates on scores and scrolls a ton of hockey related info for the true puckhead. I love the NHL network as they air a ton of the vintage games of the past. Too much fun to see the oldtimers in their prime out on the ice.

Oh Captain_My Captain 19 replied to drw13's topic in General

Ok...first, thankfully Homer's back, now whether he's 100% is another story. Both players should be suspended. Those defending Niedermayer need to look at the play again more closely. I have TIVO and watched it a few times. Niderwussy never took his eyes off Homer and ran at him from one side of the ice to the other without slowing down, in fact he sped up as he approached the boards. Dirty stuff in my mind. It's like he was thinking "Homer's scored two tonight, he's not scoring any more in this game or any other". Cheap sh*t worthy of a suspension. Pronger....well it's like this with him every year, year in year out. I wonder where his wife will want him to play next year, the worthless ***** whipped turd.

Thanks Crymson I was right after all, it was Howerchuk. I was just going to pull out the tape I made of the game to see who it was. Amberlynn...I forgot to post my name with my story. It's Scott. Do us all a huge favor, please share your paper with us when it's all done. I'd love to read it.

I remember many of the joys of winning game 4. Stevie raising the Cup being the highlight. I'm 39 now and having been a lifetime fan of the Wings I never, ever thought I'd get to see Steve raise the Cup and when he finally did that gap toothed smile actaully made me shed tears of joy. I have to say I was more happy for him than anyone else since I had seen him since his rookie year and all the years of "almost" but not quite. His valient efforts againt the powerhouse Oiler teams of the 80's in the conference finals, the sweep against the Devils in 95. Was nice to see the jewel finally placed in his crown. Sadly the most memorable event of the 97 Cup for me was the limo accident. My wife and I had watched every game of that season and were huge fans of the Russian Five. Every time they stepped on the ice magic happened. As the Cup run started I wanted to do something fun so I went to JC Penny's (which had a HUGE area of their store dedicated to Wings stuff) and I bought my wife a Larionov jersey (her fav player) as a surprise and myself a Konstantinov jersey as he was my favorite. When the Wings made the Finals I shopped around all over town to get the Stanley Cup patches for our jerseys and when I found them I had them stitched to them a.s.a.p. When the Cup was finally ours we both took the day off work and headed downtown for the victory parade in our jerseys. Everyone asked where we got our patches and called us the Russian Two as we walked around the festive crowd. I remeber getting right up next to the cars as they drove by and getting a picture of Larionov for my wife and Vladdy for me. Vladdy smiled and waved as I snapped his picture. We left that day thinking as fans of the Wings there couldn't be a better day. When the news came that there had been a tragic accident and Vladdy was involved my heart sank. I watched the local news all day hoping Vladdy would be ok and be able to play again. Early on it sounded like he wasn't horribly hurt. I remember them mentioning about his hand and that was my main concern; that his hand was messed up and then as the day went on it became apparent that there was a much more serious problem. They carried the news conference from the hosiptal live and I can still see the pain and tears well up in Yzerman's eyes and he talked. It was then I knew the career of my favorite player was over and worse his life might be over too. The next day on my way out I drove by the area on Woodward where the accident occured since I lived pretty close and saw the tree laying on its side all mangled and the makeshift memorial that fans had set up under it. It was one of the saddest sights I'd ever seen. Thankfully as we know Vladdy survived and even though he will never play again I still can remember the way he got under Lindros' skin during the Finals. The HUGE hit at center ice he leveled against Howerchuk (I think, help me out if any one remembers the Flyer he hit) and just his grit. The defense of the WIngs hasn't been the same since. I still wear my Vladdy jersey (even wore it to a road game in Chicago in 97) so if you see a #16 jersey with a 97 finals patch at a game it's probably me. Sorry for the length of this. I hope it helps and if you need anything PM me and I'll be happy to answer it.